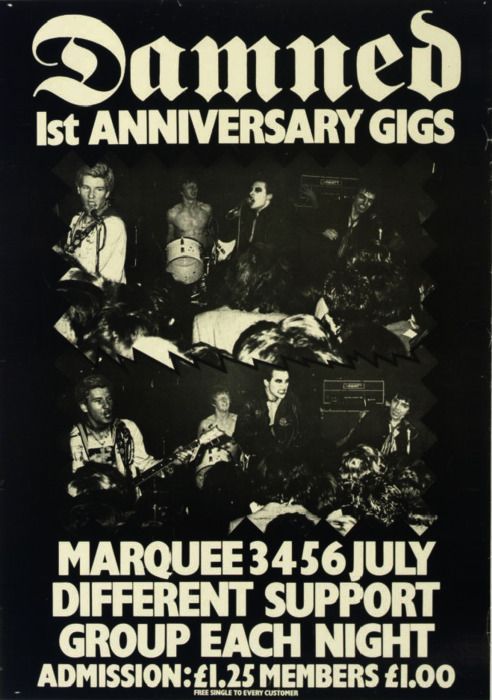 On the 19th May 1977 The Damned were late additions to the BBC In Concert series on Radio One and Stretcher Case Baby was introduced as being the next single for release in July a logical follow up to Neat Neat Neat. But for some strange reason, I have to confess I do not know the details, it ended up being given away as a freebie at the First Anniversary shows at The Marquee, to members of the Fan Club and to readers of the NME (though I can't recall the deal that made it possible, maybe some kind of voucher scheme). Problem Child ended up being the single that was released and that came out on 30th September 1977.
It was released as Damned (again, no idea why the "The" was dropped) and produced by Shel Talmy who had produced The Kinks, The Who, and The Easybeats to name but a few.
The label had these words written on the B-Side of the disc: Easily Destructable Stereo and
NOT FOR SALE
Special snob collectors artifact of no historical/cultural value. Play it today. Throw it away. Why sell 'em, when you can give 'em away.
Stretcher Case Baby was re-recorded for the second album Music For Pleasure and simply titled Stretcher Case.
Both songs were included in the Boxset of the 30th Anniversay Edition of Damned Damned Damned. There are actually three versions of Stretcher Case Baby on the album - the single version, the BBC In Concert version and the Peel Session version.
A-Side: Stretcher Case Baby