Second album of 1977 for The Damned, and the follow up to the debut Damned, Damned, Damned. Like a lot of second albums it doesn't rise to the heights of the Debut but does that mean it should be written out of history? The album would be their last for Stiff. It didn't chart and not long after its release the band imploded and went their seperate ways (at least for a little while).
The Damned had wanted former Pink Floyd frontman Syd Barrett to produce the album but due to his own isolation that never came about. Instead they went with another member of Pink Floyd - Nick Mason! It's funny remembering all the fuss and flak that The Clash took a year later with regard to their second album produced by Sandy Pearlman, and yet here in 1977 (the year of Punk) I can't say I remember a lot of criticism regarding Mason producing one of the widely regarded "Top Three Punk Bands". Maybe there was criticism in the music press (I can't recall) because the album was not given a good reception sales wise or review wise.
Not everything is considered great on the album but there are a couple of songs that have stood the test of time and are still played in concert by the band: Don't Cry Wolf, and Stretcher Case (though that had come out first as a freebie for the First Anniversary of The Damned - I will do a post on that tomorrow I think as part of the 45RPM Series).
Revisiting the album all these years on and it's not hard at times to see why it was so easily dismissed on release. I am not totally sure I agree with John Robb of Louder Than War who said in an article about Punk's Difficult Second Albums that "it has become a lost masterpiece".
It may not have as many standout songs as the Debut but the first five songs (Problem Child, Don't Cry Wolf, One Way Love, Politics and Stretcher Case) on Side A (the sixth Idiot Box is pretty ropey) actually sound really great. Side B falls apart after the first two songs. You Take My Money had been a B-side and was pretty okay and Alone (which Robb highlights) has a real Stooges feel to it. Your Eyes and Creep (You Can't Fool Me) are instantly forgetable. Album closer You Know is shockingly indulgent and probably one of the poorest tracks ever recorded by The Damned (even The Turkey Song on the B-Side of I Just Can't Be Happy Today is better!!).
After playing it this morning I can see why it is not an album that gets played an awful lot. If they stripped away all the poor stuff and added Sick of Being Sick (from the B-side of the Stretcher Case Baby single) then they could have gotten away with releasing a Mini-album or an 8 Track EP! Maybe I'm being too hard on them because the band were unravelling at break neck speed at the time and maybe if they had been given time to make a better album instead of rushing to the studio 6 months after the release of the debut even the band might not have blown apart...of course that's a big What If...?
So I throw this one out there today, others might think differently of it and that's fine. Drop me a note if you do, always interesting to hear another view.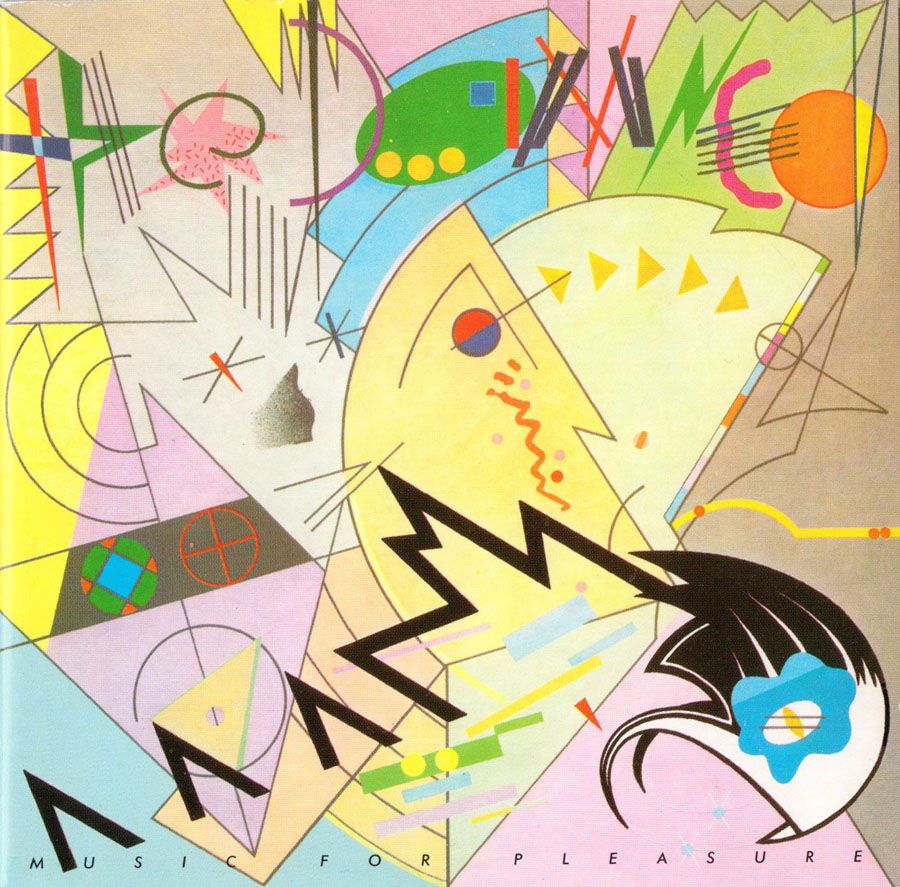 Music For Pleasure - The Damned
Released 18th November 1977
Dave Vanian: Vocals
Brian James: Guitar and Vocals
Lu Edmonds: Guitar
Captain Sensible: Bass
Rat Scabies: Drums
Lol Coxhill (Saxes on You Know)
Side A
A1 Problem Child
A2 Don't Cry Wolf
A3 One Way Love
A4 Politics
A5 Stretcher Case
A6 Idiot Box
Side B
B1 You Take My Money
B2 Alone
B3 Your Eyes
B4 Creep (You Can't Fool Me)
B5 You Know
Singles from Music For Pleasure