There were a few live albums this year that stood out for me and each one had it's merits. First there was The Boys first official Live Album 'Undercover - Live in China'. A great little 13 song set at a "secret show" due to a government ban on their tour (not for any outrageousness on the band's part. Read more about it here). Old classics mixed with four newer tracks featured on The S4L Comeback Album of the Year 2014 - Punk Rock Menopause.
Second one I really liked was Black Rebel Motorcycle Club's Live In Paris. It contains a recording of the Specter At The Feast album played in sequence and a selection of tracks gleaned from their other recordings. Not that I pay a lot of attention to reviews but I did disagree with a review on Louder Than War that said the album sounded like U2! It's only in the past couple of years that I've really sat down and listened to BRMC and it was really the Specter At The Feast album that made a huge impression on me.
A third Live album, and again very different from the previous two that I thought was quite exceptional was Aquostic! Live At The Roundhouse by Status Quo. In conjunction with BBC Radio 2 the band had put on their first ever Acoustic Show at The Roundhouse, London back in October of 2014 to celebrate the release of their Aquostic (Stripped Bare) album. The BBC were on hand to record and film the concert which was then shown on tv and broadcast on the radio. A riviting show that was loaded with track after track of Quo classics performed like you've never heard them before.
The album I picked as The S4L Live Album of the Year 2015 was not one that was released to the shops and therefore was not a huge seller that got lots of publicity. It is part of the Live Springsteen Archives - and this year there were a couple of others that I could easily have picked as the best one. From the Devil's and Dust Tour in 2005 at Columbus was a real cracker with Bruce out on his own reimagining some of his finest tunes as well as playing tracks from the then latest album. The excellent Nassau Coliseum show from New Year's Eve 1980 on The River Tour was also another consideration. And lastly there was the New Year's Eve show from the Tower Theater in Upper Darby, Philadelphia on the Born To Run Tour that was also a consideration.
The one I ended up going with is what was the first of ten nights at the Brendan Byrne Arena and his first shows in New Jersey since 1981 where he had opened the Meadowlands with a six night stand.
What you get is Bruce Springsteen and the E Street Band at their finest thundering out a 29 song set over 3 hours and 16 minutes that is a clear demonstration that they were one of the best live acts in the world at the time. It's full of humour, passion, intensity and Springsteen telling stories of growing up and family and a band totally on fire.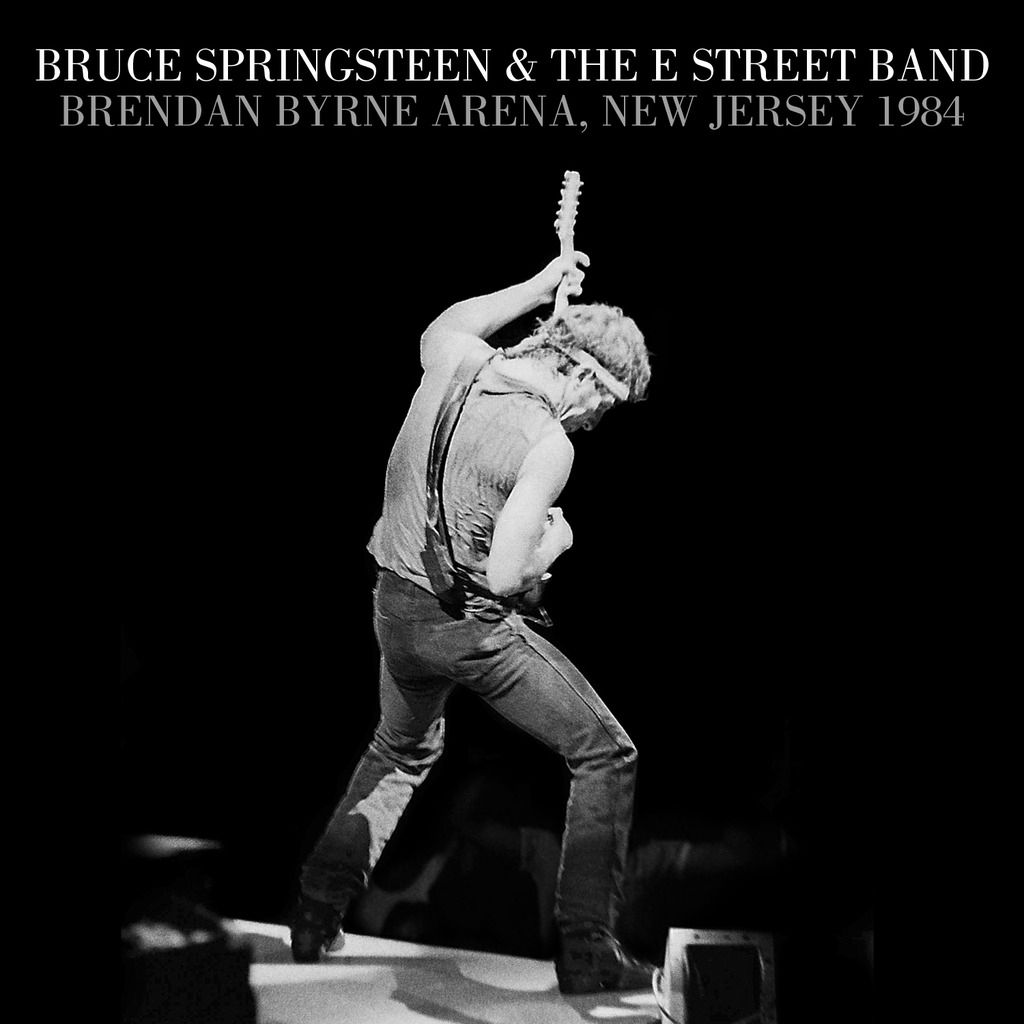 Brendan Byrne Arena, New Jersey 05/08/84 - Bruce Springsteen and The E Street Band
Bruce Springsteen Live Archives
Released May 2015

SET ONE
1.BORN IN THE U.S.A.
2.OUT IN THE STREET
3.TENTH AVENUE FREEZE-OUT
4.ATLANTIC CITY
5.JOHNNY 99
6.HIGHWAY PATROLMAN
7.PROVE IT ALL NIGHT
8.GLORY DAYS
9.PROMISED LAND
10.USED CARS
11.MY HOMETOWN
12.BADLANDS
13.THUNDER ROAD

SET TWO
1.HUNGRY HEART
2.DANCING IN THE DARK
3.CADILLAC RANCH
4.SHERRY DARLING
5.NO SURRENDER
6.PINK CADILLAC
7.GROWIN' UP
8.BOBBY JEAN
9.BACKSTREETS
10.ROSALITA (COME OUT TONIGHT)

FIRST ENCORE
1.JERSEY GIRL
2.JUNGLELAND

SECOND ENCORE
1.BORN TO RUN
2.DETROIT MEDLEY
3.TRAVELIN' BAND
4.TWIST AND SHOUT