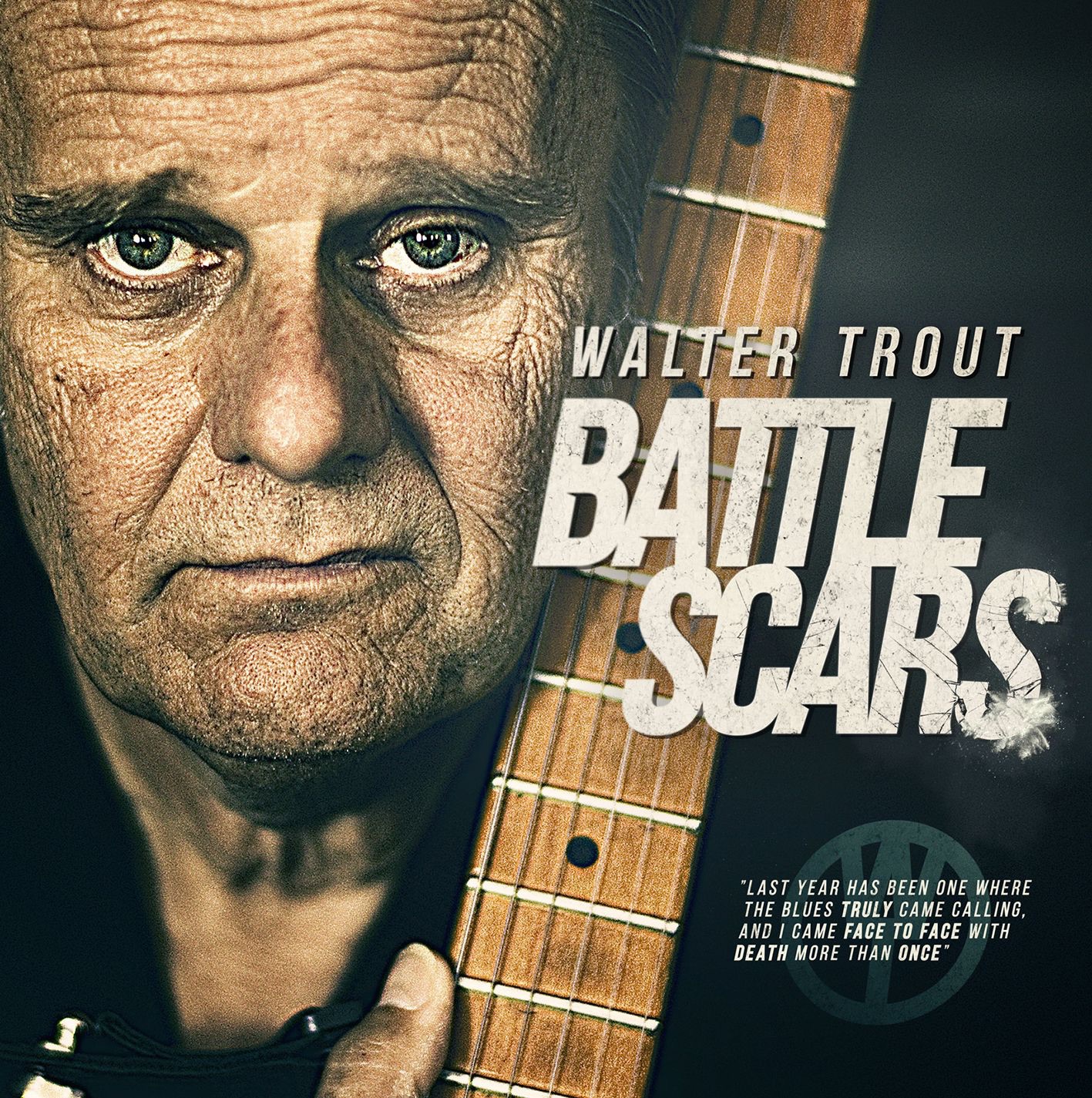 I have to confess to my shame that I don't really know much about Walter Trout, but checking out his CV he's surely one to investigate further.
His career stretches back to New Jersey in the late 1960's and early 1970's before relocating to Los Angeles where he became the sideman for Percy Mayfield and Deacon Jones, and also played in bands with John Lee Hooker and Joe Tex.
1981 he became guitarist for Canned Heat and that led to teaming up with John Mayall's Bluesbreakers. By 1989 he launched out on his own with the Walter Trout Band that got a foldhold in Europe, Scandanavia in particular and then in 1990 he first played in the UK.
He's released more than a dozen albums under various names - Walter Trout Band, Walter Trout and the Free Radicals, Walter Trout and the Radicals, and since 2008 playing under Walter Trout.
He's been away from the scene for couple of years due to having a liver transplant. The new album, released last month chronicles a little of that battle he went through as his liver began to fail him and he was in need of a transplant.
He's recently returned to the stage as well and below there's his first full show in America for two years and also some links for his recent performance at the Royal Albert Hall during the Lead Belly Fest back on 15th June of this year.
I got listening to the album last night and was blown away with the album opener 'Almost Gone', so tracked down the rest of the album and my oh my, what a fantastic piece of work this is. Take a few moments to have listen to the album today.
The Coach House Concert Hall
10th July 2015
Royal Albert Hall, London
15th June 2015