On this day in 1979 (23rd November) U.K. Subs released their Third single for Gem and it was the band's first cover version (She's Not There was recorded by the Zombies in 1964), recorded at Alvic and Kingsway studios. It was Nicky Garratt's first attempt at production, apart from Victim which was again produced by John McCoy. The single contained four tracks and clocked in at five minutes and forty six seconds! .

Victim is a reworking of an early song, No Rules, which appears on the complete Roxy recording Live Kicks.
Kicks was also re-recorded for the second album, Brand New Age.

The band made their fourth Top Of The Pops appearance (see video below) with Paul Slack singing and Charlie on second guitar (though I can never remember seeing Charlie play guitar live back then!). The record entered the UK top 40 chart on 1st December 1979, staying in the charts for 7 weeks and peaking at number 36.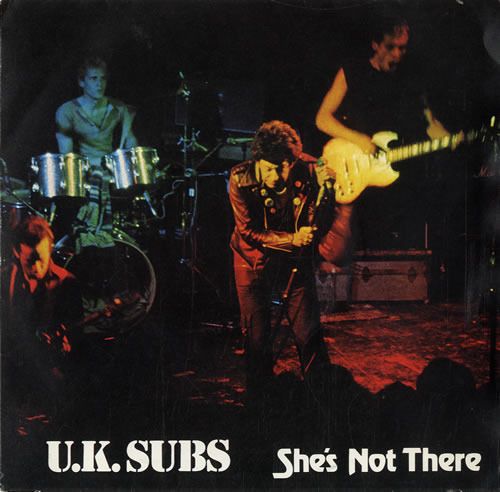 Line Up
Vocals: Charlie Harper/ Paul Slack (She's Not There)
Guitar: Nicky Garratt
Bass: Paul Slack
Drums: Pete Davies