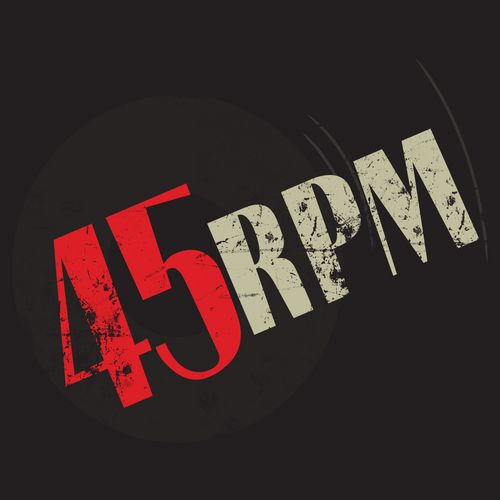 Between October - December 1978 (not totally sure of the date as some sites just have October, others have 24th November and others still 1st December! - the November one seems reasonable to me but honestly I have no idea!) Nick Lowe released his third single for Radar Records. He previously released three singles and an EP for Stiff Records before jumping ship with Jake Riviera to the new label. He had the first release on the label with

I Love the Sound of Breaking Glass

which reached #7 in the charts, follow-up Little Hitler didn't trouble the charts and neither for that matter did American Squirm which is a real shame because whilst it is a pretty decent track it would have been worth buying for the B-Side alone! American Squirm was not included on the UK release of the album Jesus of Cool but did feature on the US release.
Don't you just love it when you've bought a single and you flip it over to hear what the B-Side is like (around the time of the whole Punk/New Wave scene the emphasis on good B-Sides really came to the fore) only to be blown off your feet because it is actually way more superior to the A-Side? The B-Side of American Squirm did just that! Credited to Nick Lowe and His Sound it is remarkable because the band playing is actually Elvis Costello and The Attractions performing a song that Nick Lowe had written and released in 1974 with his band Brinsley Schwarz.
I do not say this lightly and I will say it loudly with great confidence:
"(What's So Funny 'Bout) Peace, Love, and Understanding is quite possibily The Greatest B-Side Ever to have been released!"
A-Side: American Squirm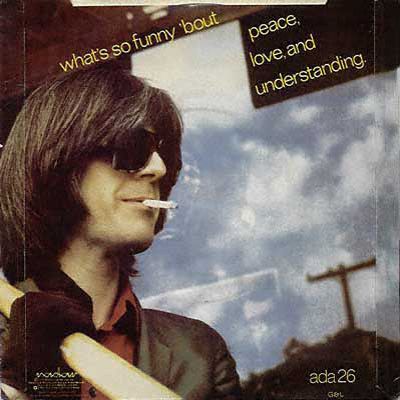 B-Side: (What's So Funny 'Bout) Peace, Love, and Understanding - Credited as Nick Lowe and His Sound (But it's Elvis Costello on the Vocal and The Attractions as backing band!)