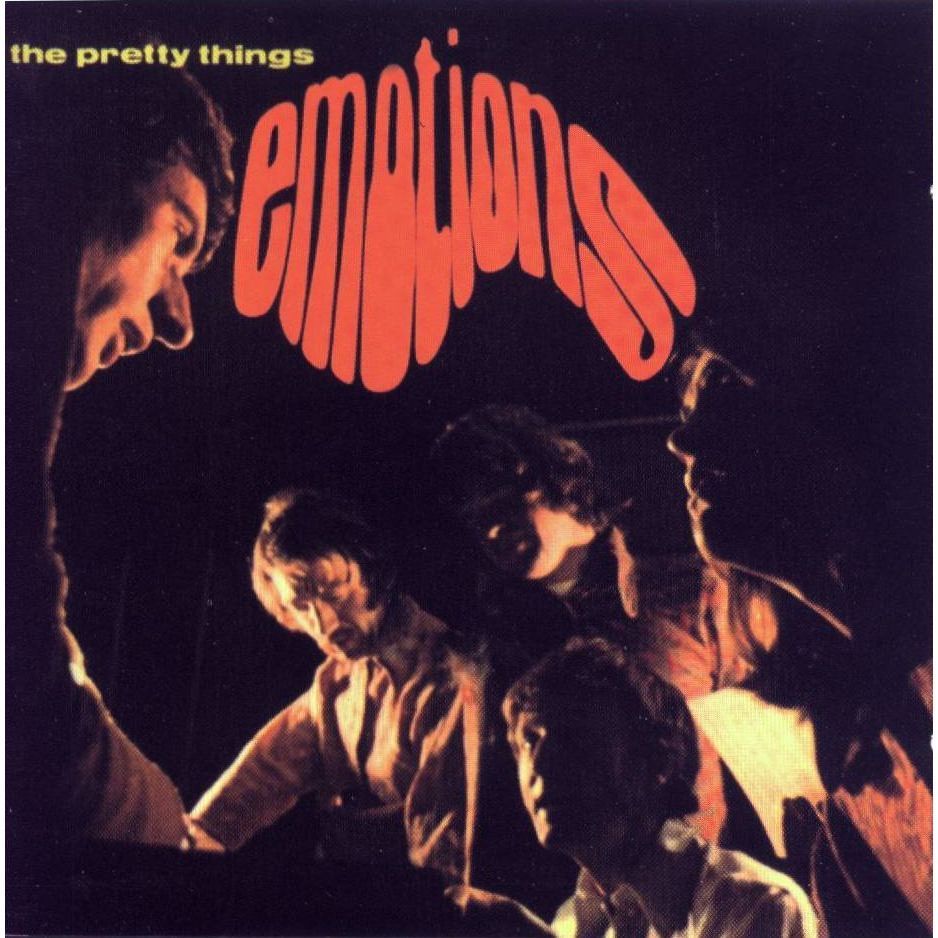 Emotions - The Pretty Things
Produced by Steve Rowland
Released 18th April 1967
Personnel
Phil May – Vocals
Dick Taylor – Guitar
Skip Alan – Drums
Jon Povey – Vocals, Keyboards
Wally Waller – Bass, guitars, Vocals
Brian Pendleton – Rhythm Guitar
John Stax – Bass

Note – Pendleton and Stax were present when sessions began for the album, but it is still unknown precisely which tracks they played on.
I will say right off the bat that I really know nothing about The Pretty Things (apart from the fact that Bowie recorded a couple of their songs). I don't actually have any of their albums and the only tracks I have of theirs turn up on various Psychedelic/Garage type compilations so I'm not an authority on them at all. Pretty much most of the info here I've gleaned from trawling around the internet and wouldn't claim any credit for it myself.
The Pretty Things have been on the go since 1963 and last year two of the original line-up Phil May (lead vocals) and Dick Taylor (lead guitar and vocals) released their 12th studio album under the banner of The Pretty Things entitled The Sweet Pretty Things (Are in Bed Now, Of Course...). Their first album The Pretty Things was released in 1965 on Fontana Records and went to #6 in the UK Album Charts. The first three singles are included on the album, Rosalyn (UK #41), Don't Bring Me Down (UK #10) and Honey I Need (UK #13).
They only recorded three albums for Fontana
Records, the second was Get The Picture in 1965 and the last one was today's pick Emotions.
Emotions was made against the backdrop of their label being unimpressed by their performance singles wise in 1966 and tensions within the band regarding direction that led Brian Pendleton to depart in December 1966 and John Stax followed a month later. Also the band wanted to leave Fontana Records and so this album was really just a contractual fulfillment. Orchestral arrangements on the album were not welcomed by the band but as they wanted out of the contract they complied.
Outside of the studio the band's sound was leaning more to embracing a more Psychedelic sound and when the album was finally released the band did nothing to promote it.
Talking About The Good Times led to the their next album SF Sorrow on Columbia was much more of an insight into what they were doing. It was among the first rock concept albums.
Let The Day Begin...Let The Day Start!