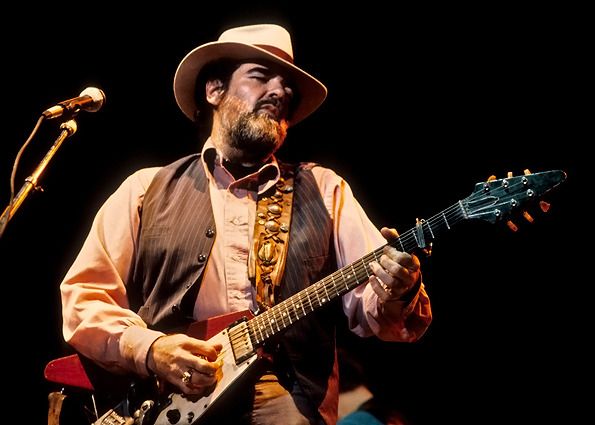 Hidden among all the news of the passing of Prince was the sad news of the death of an old Blues legend Lonnie Mack at aged 74. He died following an undisclosed illness yesterday.
His early records were a big influence on the likes of Eric Clapton, Duane Allman, Keith Richards, Jimmy Page and the legendary Stevie Ray Vaughan.
He released a whole bunch of albums on different labels throughout his career that spotlighted not only the Blues but Country as well. He also was a session player and took part in the recording of Morrison Hotel by The Doors. He plays bass on the opening track, Roadhouse Blues and also the closing track, Maggie M'Gill. They even recorded a instrumental tribute to him that was released years later called Blues For Lonnie.
He moved from the Blues to Country and then back into the Blues again and was playing and touring up until around 2004 when he retired but did on occasion play at one-off shows.
The Wham of that Memphis Man
Produced by Harry Carlson
Released 1964
Stevie Ray Vaughan and Lonnie Mack
Live 1986
Further On Down The Road -
Lonnie Mack, Albert Collins and Roy Buchanan
Carnegie Hall 1985