18 Tracks by Bruce Springsteen, was released on this day in 1999. All but three songs had been on the boxed set Tracks, released a half year before. This single album was intended to capture more casual fans, and thus was oriented towards the shorter, more pop-oriented selections from Springsteen's vault.
Now whilst I understand the reasoning behind releasing this, personally I just think it was another of those records that companies release with the soul aim of making some bucks out of the everyday punter who they know would put down the cash just because it had Springsteen's name on it and because it included three songs that were not part of the original Tracks boxset. I'm not one who is often overly-critical of Bruce Springsteen (I think you could trawl through all the Springsteen posts on this blog and find very little negative stuff regarding him and his releases) but on this I do feel it was not a great decision.
The fact that the album didn't sell so well showed that maybe I was not on my own feeling that it was an album that was surplus to requirements.
They could quite easily have released these three tracks as an EP with The Promise as the lead track seeing that was the song that people had been most disappointed about being left off of the boxset in the first place. I think most people (myself included) would have expected that the 1978 version (which many fans had on bootleg for many years) might have appeared instead we got a re-recorded version especially for this album! Even the version that ended up getting released on The Promise album in 2010 was not that epic 7min version but another take altogether.
Record companies continue to do this sort of thing by releasing an album and then a Deluxe version (usually with two or three extra tracks) and then maybe a year later release it again with maybe some live stuff added. I know they are a business and want to make money but I think sometimes they are just taking the micky out of fans with their antics.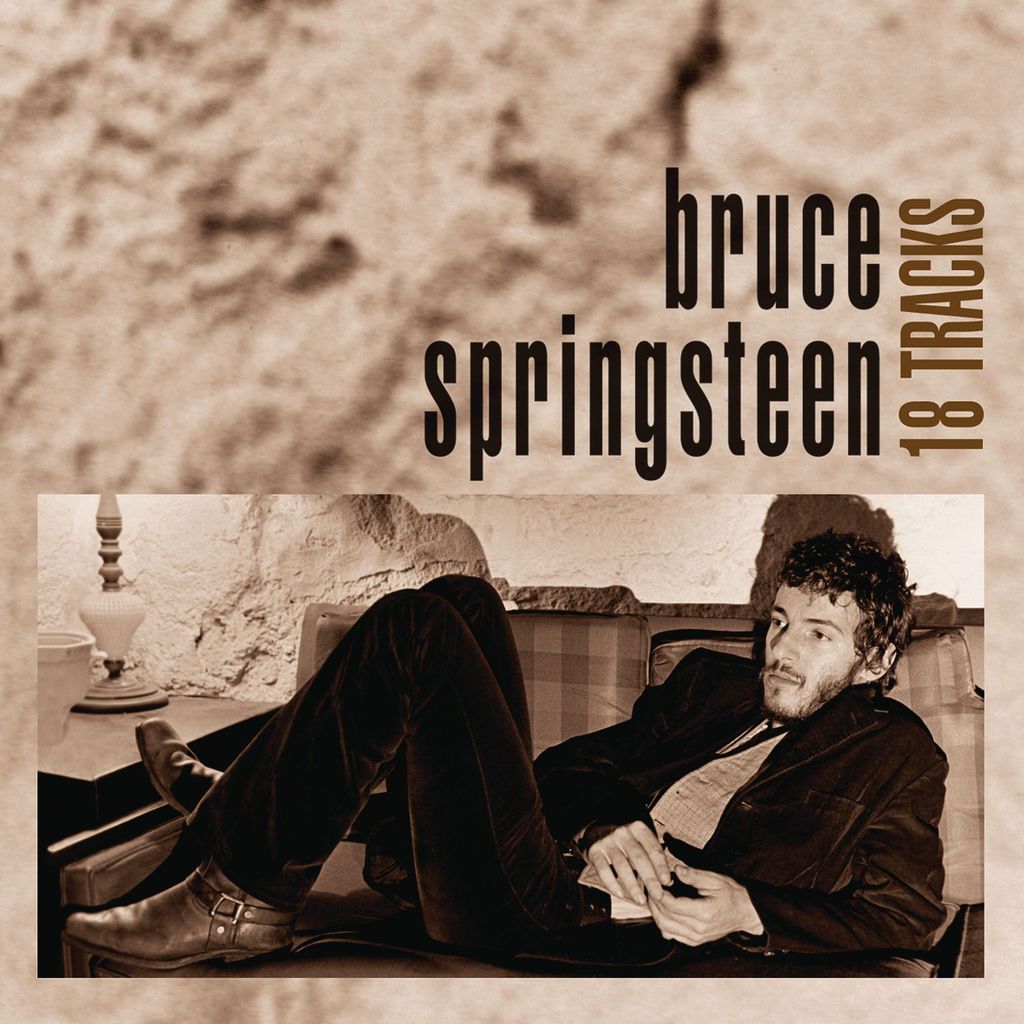 18 Tracks - Bruce Springsteen
Produced by Bruce Springsteen
01) Growin' Up (1972, demo version)
02) Seaside Bar Song (1973, outtake The Wild, the Innocent & the E Street Shuffle)
03) Rendezvous (1980, live at Nassau Coliseum, NY on December 31)
04) Hearts of Stone (1977, outtake Darkness on the Edge of Town)
05) Where The Bands Are (1979, outtake The River)
06) Loose Ends (1979, outtake The River)
07) I Wanna Be With You (1979, outtake The River)
08) Born in the U.S.A.(1982, outtake Nebraska, demo version)
09) My Love Will Not Let You Down (1982, outtake Born in the U.S.A.)
10) Lion's Den (1982, outtake Born in the U.S.A.)
11) Pink Cadillac (1983, B-side Dancing in the Dark)
12) Janey, Don't You Lose Heart (1983, B-side I'm Goin' Down)
13) Sad Eyes (1990, outtake Human Touch)
14) Part Man, Part Monkey (1990, outtake Human Touch)
15) Trouble River (1990, outtake Human Touch)*
16) Brothers Under The Bridge (1995, outtake The Ghost of Tom Joad)
17) The Fever (1973)*
18) The Promise (1999, outtake Darkness on the Edge of Town, re-recorded)*
*Not on the original Tracks Boxset