On this day in 1986 The Alarm were in California to play on the campus of UCLA. The concert was to be broadcast on MTV (back when it was a music channel!) across the USA. It would also be beamed live in Canada, UK, Italy, Germany, Austria, France, Sweden, Malta, Netherlands, Belgium, Finland, Luxemburg.
Here's the concert, missing all but the last song of their set We Are the Light. I seem to recall that when the old VHS of the concert was issued that Knocking On Heaven's Door was also missing.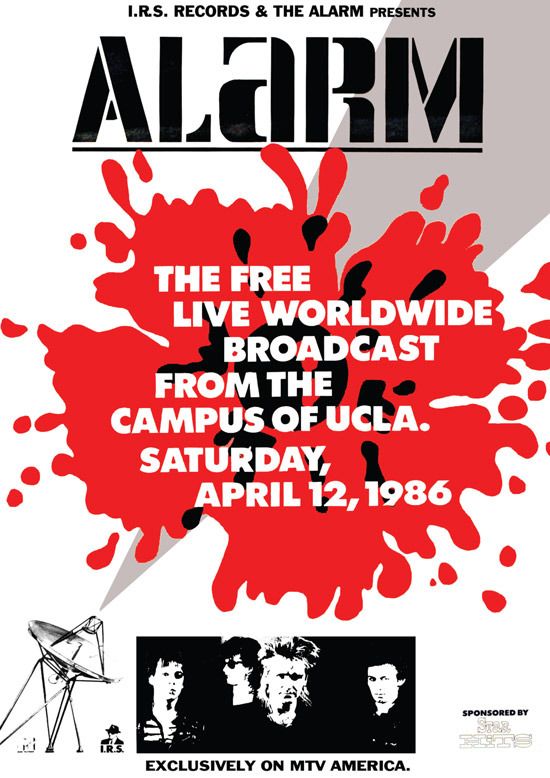 Set List
Declaration
Marching On
Howling Wind
Knife Edge
Blaze Of Glory
Absolute Reality
Where Were You Hiding (When The Storm Broke)?
Walk Forever By My Side
68 Guns
Spirit Of '76
Strength
The Stand
Knocking On Heavens Door
We Are The Light (not on the video)
The new release does include We Are The Light.