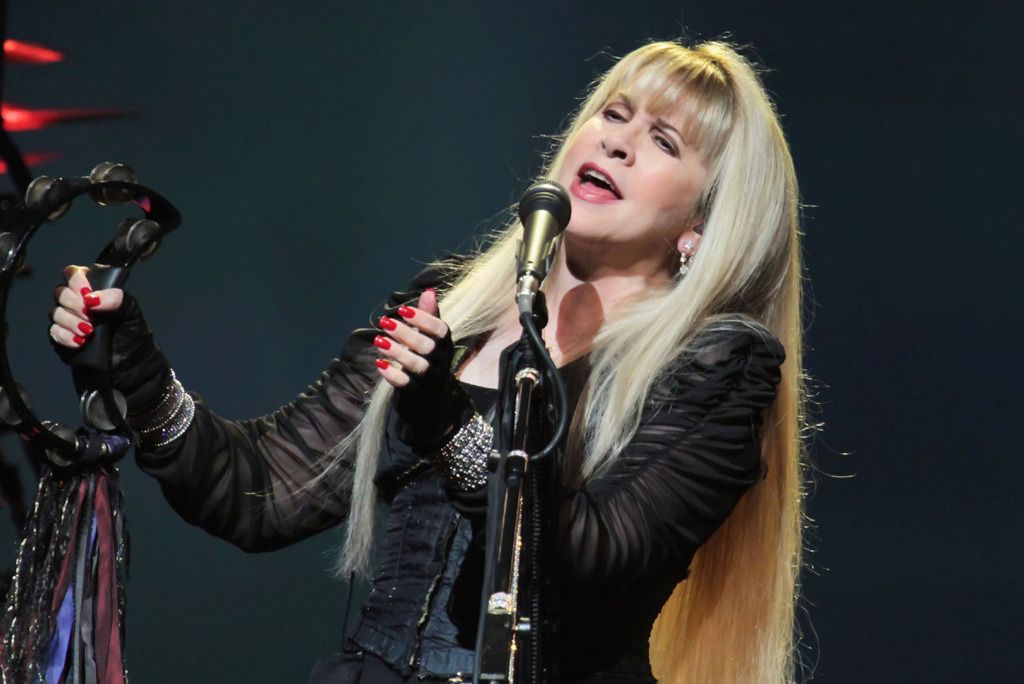 I'm not one for that whole guilty pleasure thing because if I like something I see no shame in saying I do. So when it comes to Stephanie Lynn Nicks I just have to say that I fall for her music everytime. I love that little raspy thing she has with her voice.
Stevie Nicks had been stockpiling songs, not intentionally but mainly due to the fact that in Fleetwood Mac she was one of three writers and some of her songs went unused, and some of these songs dated back to the early 70s with Buckingham Nicks (the project that her and Lindsey Buckingham were working on prior to gettting the call to join Fleetwood Mac). So inbetween recording Tusk with Fleetwood Mac and then touring it she set about plans for some solo records.
She released her debut solo album, Bella Donna in 1981 on her own label Modern Records (all her solo albums were released on the label and the label folded in 1999). Tracks for the Enchanted Boxset are drawn from her albums up to 1994s Street Angel. Also included are various remixes, demos, live performances, songs from soundtracks and an unreleased track Reconsider Me (which was a Duet with Don Henley that somehow ended up not being used for the Rock A Little Album).
One of the surprise tracks on the album was the inclusion of Long Distance Winner which was featured on the 1973 Debut (and infact, only) album by Buckingham Nicks. I think I'm correct in saying that this was the first time that any work from that had actually been released on CD! Fleetwood Mac did themselves release an old Buckingham Nicks song, Without You, on their Extended Play EP, that had only been in demo form previously.
Below is the complete album and also some links to promos, live performances etc. Enjoy entering the Enchanted World of Stevie Nicks.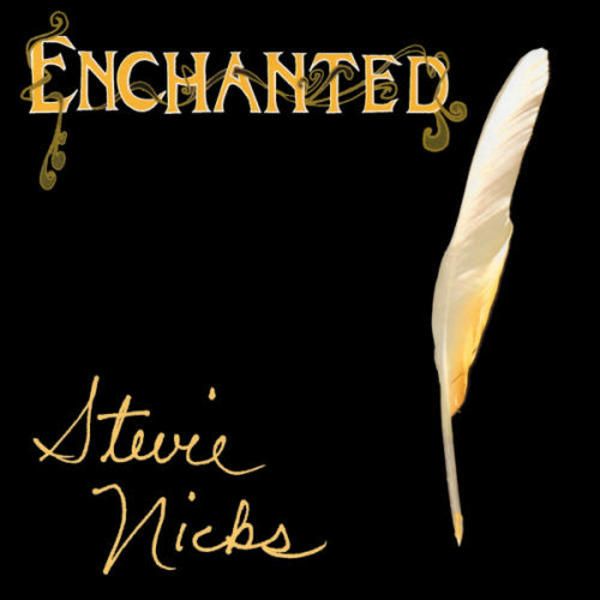 Enchanted: The Works of Stevie Nicks Boxset
Modern/Atlantic/EMI Records
US Chart #85
Enchanted: The Works of Stevie Nicks (Full Album)
I've included some links below for various Promo videos or live performances of the songs. Just click on them to watch more.
Disc 1
Disc 2
1.
Edge Of Seventeen (Live From Bella Donna Tour)


2. Street Angel (Remix)
3. Rock A Little (Go Ahead Lily)
4. I Sing For The Things
5. Rooms On Fire
6. I Can't Wait (Extended Rock Mix)
7. Two Kinds Of Love (Duet with Bruce Hornsby)
8. The Highwayman
9. Rose Garden (Remix)
10. Talk To Me
11. Destiny
12. Ooh My Love
13. Desert Angel
14. Whole Lotta Trouble
15. Has Anyone Ever Written Anything For You

Disc 3
1.
Twisted (Twister Soundtrack)
2. Long Distance Winner (from Buckingham Nicks)
3. Thousand Days (B-Side to Blue Denim)
4. Battle Of The Dragon (American Anthem Soundtrack)
5. Gold (with John Stewart)
6. Free Fallin' (from Music From Party of Five)
7. It's Late (Demo)
8. Violet & Blue (from Against All Odds Soundtrack)
9. Whenever I Call You Friend (Duet with Kenny Loggins)
10. Sweet Girl (Demo)
11. Blue Lamp (from Heavy Metal Soundtrack)
12. Gold & Braid (Live from Bella Donna Tour)
13. Reconsider Me (Previously Unreleased )
14. Somebody Stand By Me (from Boys on the Side Soundtrack)
15. Sleeping Angel (from the Fast Times at Ridgemont High Soundtrack)
16. Rhiannon (Piano Version)
Let The Day Begin...Let The Day Start!