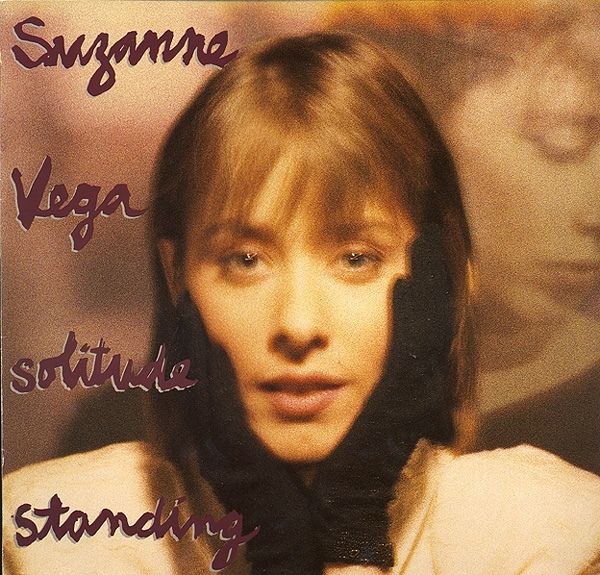 Something a little different, though I have posted about Suzanne Vega before (I think I'm right in saying that!). There's a number of links in this post, click on them to hear more music from Suzanne Vega.
I remember her debut album being quite big here in the UK in 1985 and although it was a bit off the beaten path for me I got hold of a copy and loved it. I think it was actually the song Left of Center (with Joe Jackson) that appeared on the soundtrack of Pretty in Pink that made me sit up and take notice her voice. The single Marlene on the Wall from the first album was pretty good as well.
Although she was born in California Suzanne had moved with her family to New York when she was two and a half. She grew up in Spanish Harlem and the Upper West Side and by the age of 14 had written her first song.
In the early 80's whilst at Barnard College in she began playing in Greenwich Village and contributing songs to Fast Folk (which was a Folk music magazine that also released some Anthologies of Music that the young Suzanne appeared on with a few of her early songs). She was the first of the group of songwriters who met at Cornelia Street Cafe as part of Jack Hardy's Songwriter's group to get a record deal with a major label.
Her debut album dented the US Charts (#91) but in the UK it was a Top 20 Album, peaking at #11. Her second was a big hit Stateside reaching #11 and in the UK she was just held off the top spot peaking at #2.
Luka, Tom's Diner and the title track Solitutde Standing were all issued as singles in 1987 with varying degrees of success. Luka was huge in the States (#3) but in the UK didn't get passed #23 (which to this day I don't understand). Tom's Diner only made it to #58 in the UK! But when a Remix of the song was released by DNA in 1990 it was #5 in the US and #2 in the UK! Solitude Standing didn't really trouble the charts either side of the Atlantic (#94 US an #79 UK).
Luka is still an incredibly powerful song, and considering the time it was released it was not a subject that had really been dealt with. The song is written from the perspective of an abused child.
Luka won three Grammy Awards: Song of the Year, Record of the Year and Best Female Pop Performance. Her Acoustic performance of it was quite striking I thought.
Solitude Standing - Suzanne Vega
Produced by Steve Addabbo (Lenny Kaye and Mitch Easter also Co-produced with Addabbo the song Gypsy)
UK Chart #2
Let The Day Begin...Let The Day Start!