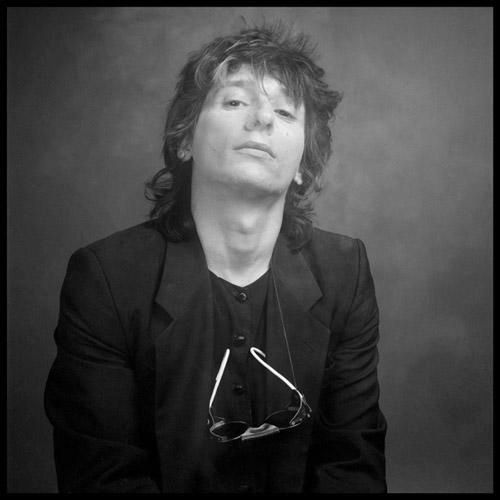 (Photo by Laurence Sudre)
On this day in 1952 Johnny Thunders (John Anthony Genzale, Jr.) was born in Queens, New York.
Normally when posting anything about Johnny people (including myself) have either posted music by New York Dolls his Solo material or The Heartbreakers (not that there's anything wrong with that) but today I thought I'd dig out a wee gem of an album from 1988 that he recorded with Patti Palladin*.
It's all covers, some interesting ones as well dating from the the late 50s and 1960s.
The album was called Copy Cat because it was a Covers album but also named after the Gary U.S. Bonds song Copy Cat (which was recorded but not released - you can however hear the song here!).
Some of the songs from the album appear in the French film Mona et Moi. Johnny Thunders has a part in the film which came out in 1989. You can watch the film on You Tube Here.
Johnny passed away aged 38 in New Orleans 23rd April 1991. There is still some mystery regarding his death. In a post earlier this year, The Music of Johnny Thunders, I spoke a little about some of the issues surrounding his death.
*Patti Palladin just incase you are reading this and are unaware of who she is was a member of a band called Snatch who released a couple of great singles in the late 70's - IRT / Stanley (1977), All I Want / When I'm Bored (1978). She also appears on The Flying Lizards album Fourth Wall (Virgin 1981), where she sings on five of the tracks.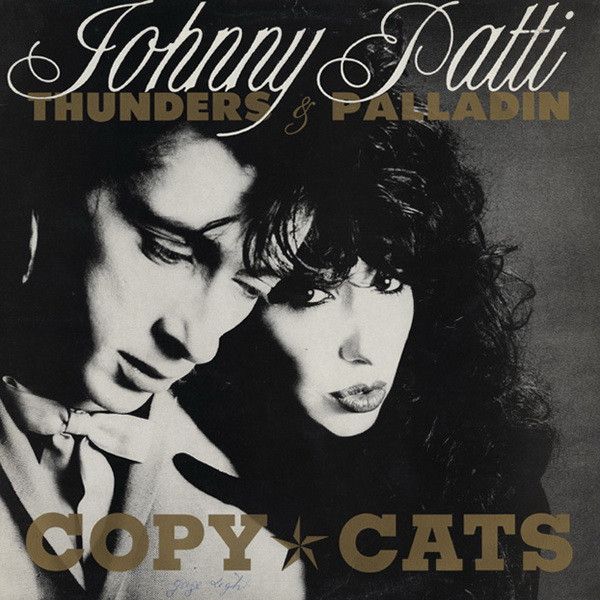 Copy Cats - Johnny Thunders & Patti Palladin
Produced by Patti Palladin
Released 1988
The last two tracks on the album - He Cried and Let Me Entertain You (Parts 1 and 2) - are not on You Tube so I'm afraid I could not add them to the Playlist. Hope this doesn't spoil your listening enjoyment too much!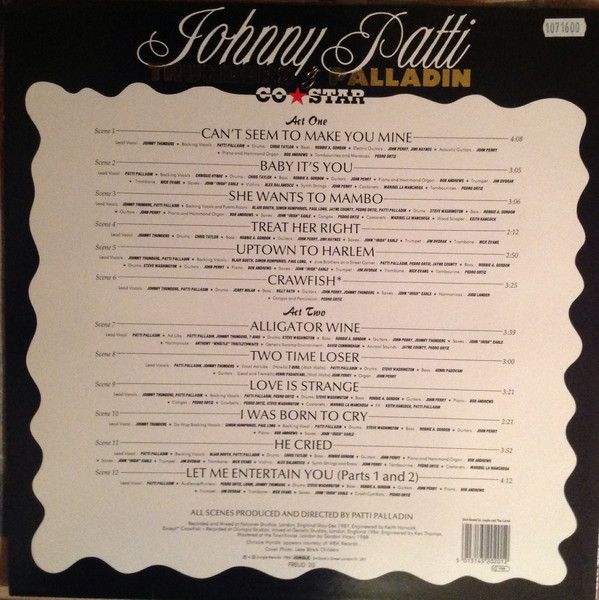 Personnel
Johnny Thunders - guitar, vocals
Patti Palladin - vocals
John Perry - guitar, synth strings
Robbie A. Gordon - guitar
Jimi Haynes - guitar
Henri Padovani - guitar
Billy Rath - bass
Jerry Nolan - drums
Steve Washington - drums
Chris Taylor - bass, drums
Barry Andrews - organ, piano
Pedro Ortiz - tambourines, maracas, percussion
Jim Dvorak - trumpet
Nick Evans - tambourine
John "Irish" Earle - saxophones
Alex Bǎlǎnescu - violins
Maribel La Manchega - castanets
Chrissie Hynde - backing vocals
Jayne County - backing vocals
Blair Booth - backing vocals
Simon Humphries - backing vocals
Paul Long - backing vocals
Judd Lander - harmonica
Let The Day Begin...Let The Day Start!