I'm a bit stunned that I've never done a post on Killing Joke for the blog so I thought I'd rectify that with a look at one of their finest albums...
Have you ever tried to explain to someone what Killing Joke are all about musically? It's a hard thing to do and usually sounds a bit like this:
"Well, they are Punk meets Industrial meets Dance meets Metal (or Quasi-Metal as someone once called them) meets Electronica meets Synthpop meets Gothic Rock...They kind of sound like...erm...no one in particular...they sound like Killing Joke".
Not so easy to pigeonhole them at all, and that's a good thing because it meant that each album would be a fine combination of sounds.
what's THIS for...! was the second studio album from Killing Joke. Their debut album had been outstanding, particularly the quality of the singles Wardance and Requiem. I still can't understand how a song like Wardance was never a hit single (sounds great live as well). This second album continued on a similar path. Eight tracks that thundered through your very being!
Only one single was released from the album and for me I reckon it's their best single ever, though I'm sure others will say different.
what's THIS for...! - Killing Joke
UK Charts #42
Single from what's THIS for...!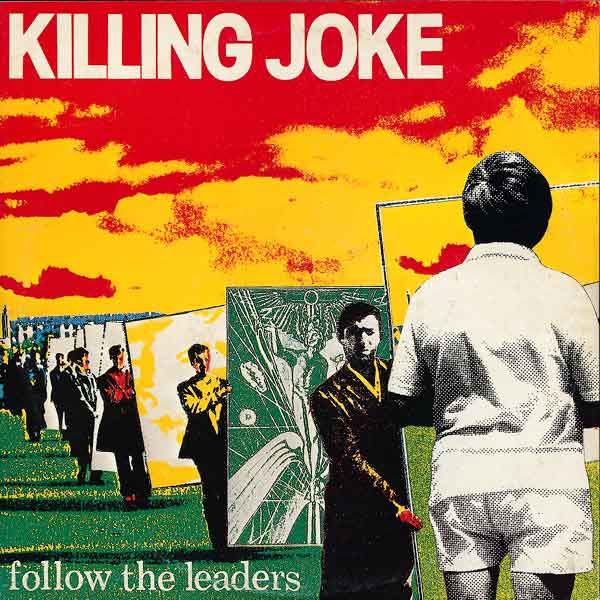 A-Side: Follow the Leaders
Let The Day Begin...Let The Day Start!