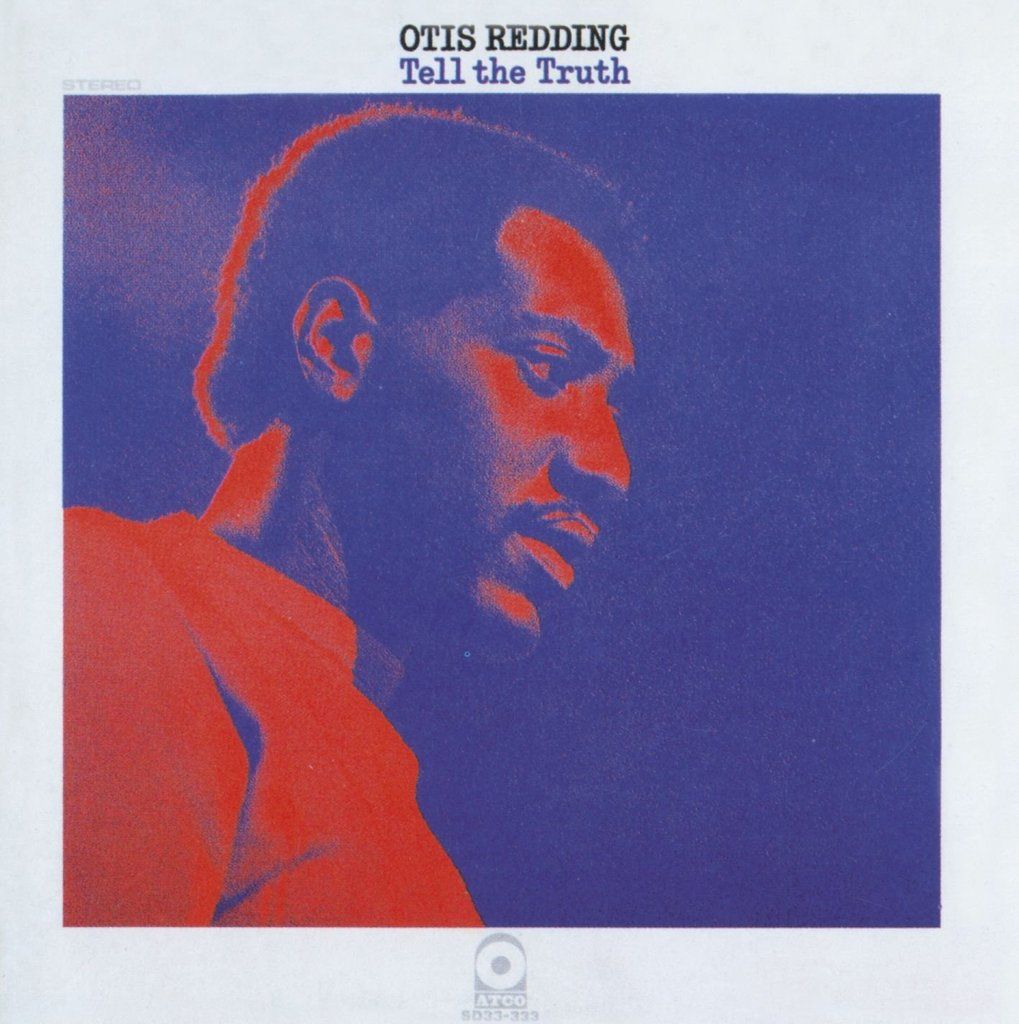 Tell The Truth - Otis Redding
Produced by Steve Cropper
US Chart #200
Side One
A1 Demonstration
A2 Tell The Truth
A3 Out Of Sight
A4 Give Away None Of My Love
A5 Wholesale Love
A6 I Got The Will
Side Two
B1 Johnny's Heartbreak
B2 Snatch A Little Piece
B3 Slippin' And Slidin'
B4 The Match Game
B5 A Little Time
B6 Swingin' On A String
You expect a Record Label to put out material by one of their top selling artists who has passed away and usually it's a rehash of stuff that has already been out before. Such was the case with The Dock of The Bay album in 1968 that did contain material already released. In June 1968 The Immortal Otis Redding followed and contained only one song that had previously been released and ten others that had been recorded days prior to his death (the album opens with what is probably one of my favourite Otis Redding songs - I've Got Dreams To Remember). In the same year (in October) ATCO released In Person at The Whisky A Go Go. This album had been recorded in 1966 and whilst there was nothing new on it as such there was a different tracklist to the Live In Europe album that had been released in July 1967.
Love Man was yet another culled from the vaults in 1969 containing songs recorded in 1967. And then in 1970 came Tell The Truth, which we actually presumed was the final batch of songs in the Atlantic vault (in 1992 Remember Me appeared and contained 22 unreleased and alternate tracks recorded between 1963-67. This one is probably favourite of the posthumous albums).
Now, whilst I quite like these posthumous albums, because I like Otis Redding, I just think at times some of them don't necessarily work well as a collected body of work. Tell The Truth is probably a good example of this. It's okay but there's not any real standout tracks. Out of Sight might just pass as a standout but it's like a direct rip off of Papa's Got A Brand New Bag (a song he used to do live and is included on the 1968 In Person at the Whisky A Go Go album).
I often wonder what Stax would have done had they the opportunity to put together a number of collections from the tracks remaining in the Atlantic vault and wether they would have been very different to what was released on ATCO. I don't truly understand why it was that Atlantic basically had the rights to all the Stax/Volt catalogue at the time but it was this that led to Stax cutting ties with Atlantic after they failed to secure the rights to their own label catalog from new owners Warner Bros. Because Atlantic held the rights to the Stax/Volt catalog they also owned the rights to any masters belonging to Otis Redding that were in the vault. On Wikipedia there's some thoughts about the departure that are worth reading on the Stax Page.
In a way I feel a little happy that the albums maybe didn't sell as well Atlantic might have thought they were going to do but at the same time I feel a little sad because in some way Atlantic managed to stain the good memory of Otis Redding.