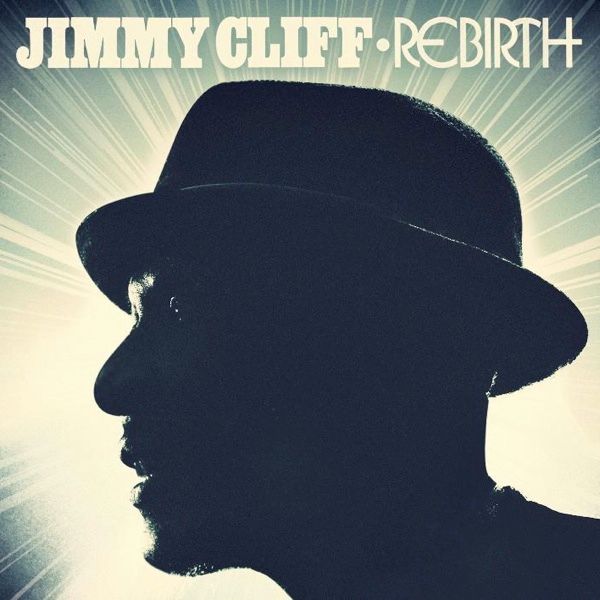 Produced by Tim Armstrong
UK Chart #83
Personnel
Vocals, percussion – Jimmy Cliff
Backing vocals – Aimee Allen, Ashli Haynes, Dash Hutton, Jean McClain, Jordis Unga, Nicki Bonner, Tim Hutton
Baritone saxophone, tenor saxophone, flute – James King
Bass guitar – J Bonner
Drums – Scott Abels
Lead guitar, rhythm guitar – Tim Armstrong
Organ – Dan Boer
Piano, guitar – Kevin Bivona
Saxophone – David Moyer, Liam Philpot
Trumpet, trombone – Jordan Katz, Michael Bolger
Rebirth had been the first Jimmy Cliff album for eight years and hooking up with Tim Armstrong of Rancid had been a stroke of genius I reckon. A number of the songs on the album are Cliff originals written prior to entering the studio but once there he co-wrote Cry No More, Children's Bread, Reggae Music and Outsider with Armstrong and then there are cover versions of Guns of Brixton (The Clash), Ruby Soho (Rancid) and World Upside Down (a co-write with Jamaican artist Joe Higgs).
I had a lot of love for this album when it came out, and still do four years on. The album was nominated and won a Grammy for The Best Reggae Album, and rightly so I reckon.
Rolling Stone had it at #12 in their 50 Best Albums of 2012.
It's such a great album and it's no wonder pretty much all of the critics were high in praise for it (yes I know, they do get some things right every once in a while).
Let The Day Begin...Let The Day Start!