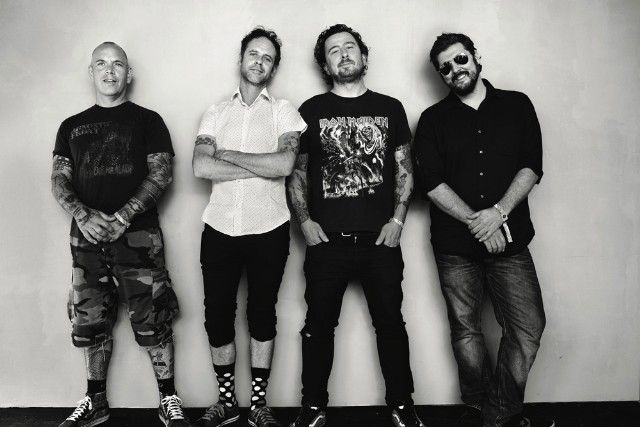 (Photo by Danny Clinch)
It's been a four year wait for a new album from The Bouncing Souls and finally it's here...
The Tenth studio from New Jersey boys The Bouncing Souls was released yesterday and it's a bit like a step back in time to some of their earlier works (though at the same time still managing to sound current). They have even brought back Producer John Seymour who had produced their excellent How I Spent My Summer Vacation (2001) and Anchors Aweigh (2003).
It's the first album to feature George Rebello on drums (the former Hot Water Music drummer has been with the band since 2013).
Have only heard it a couple of times so far but it sounds pretty tidy to my old ears.