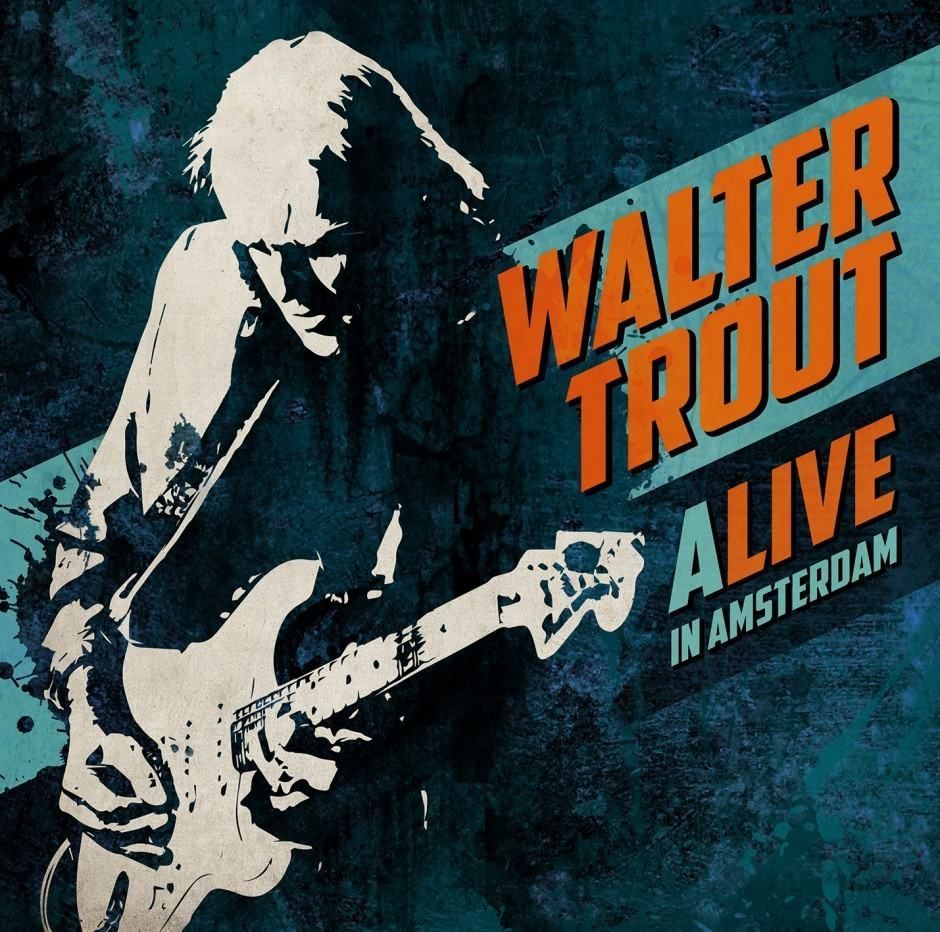 ALIVE in Amsterdam - Walter Trout
Released 17th June 2016
ALIVE In Amsterdam – Track List:
01. Marie's Introduction
02. Play The Guitar
03. Help Me (Not on the Playlist)
04. I'm Back (Not on the Playlist)
05. Say Goodbye To The Blues
06. Almost Gone
07. Omaha
08. Tomorrow Seems So Far Away
09. Playin' Hideaway
10. Haunted By The Night
11. Fly Away
12. Please Take Me Home
13. Rock Me Baby
14. Marie's Mood
15. Serve Me Right To Suffer
16. The Love That We Once Knew
***********
I want to dedicate this post today to our friend Madeleine who is recovering in hospital after surgery for a Kidney Transplant. We wish her the very best in the days to come.
***********
Right back at the start of 2016 I posted about Walter Trout and his amazing album Battle Scars. It's one of the most fascinating albums of Blues I've heard in years. His latest record is a real barn burner, the blues the way it's meant to be played.
This album was recorded whilst out on the road for the first time since his life-saving liver transplant. The venue was The Royal Theatre Carré in Amsterdam on 28th November 2015.
With songs pulled from every era of his five-decade career, the ALIVE in Amsterdam set is potent stuff indeed, from the stinging Luther Allison cover "I'm Back," (I wished they had kept that in the playlist it's amazing. The link is a version filmed last month) to the plaintive B.B. King tribute "Say Goodbye To The Blues," which builds from neck-tingling guitar swells to a stunning virtuoso climax. 'Battle Scars' is well-represented by the harmony-bolstered rocker "Almost Gone" and the raucous "Tomorrow Seems So Far Away," while Trout is joined by his son Jon for "Rock Me Baby," and even finds time for a fistful of fan favorites, including "The Love That We Once Knew" and "Marie's Mood." "You can hear that a guy yells out for 'Marie's Mood,'" Walter laughs. "I actually hadn't planned on doing that one…"

Urgent, impassioned and electrifying, it's a live album to treasure, and the perfect appetite-wetter as Trout heads out on tour this year, stopping off at some of the most prestigious venues and festivals in the US and Europe. Walter shows you magic in the studio, of course. But it's on the stage where he truly comes alive. "I get into the energy and the moment and the excitement of it all," he says. "I think I'm a very different guitarist live…"
Seeing that the Record Label had deleted Help Me off the Playlist I wanted to stick a version of it up. The link is for a performance from one of his first shows back on stage after an absence of two years due to illness and having the Liver Transplant.
Let The Day Begin...Let The Day Start!