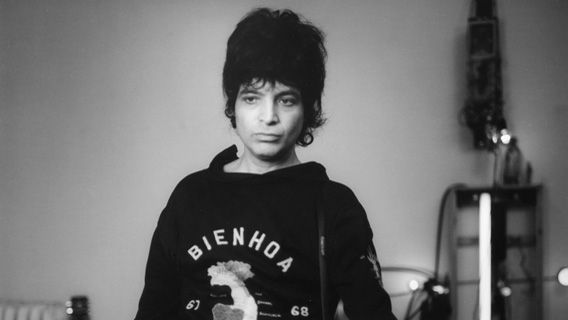 I awoke this morning to the news that Alan Vega, frontman for the seminal New York band Suicide has passed away. He died in his sleep on the 16th July 2016 at aged 78. Henry Rollins shared a statement from the family on his website (you can read it here).
Alan Vega was also a Solo Artist in his own right and had released around 18 albums under his own name. One of the most fascinating ones being Saturn Strip that was released in 1983. It was produced by Rik Ocasek of The Cars (he also plays guitar and keyboards on the album). Al Jourgensen of Ministry also features on the album (he co-wrote album opener Saturn Drive with Vega).
Henry Rollins had recorded a version of Ghost Rider with his band the Rollins Band for The Crow movie soundtrack, and a full version of it was unleashed on a bonus disc of their The End of Silence album.
In 2012, Alan Vega suffered a stroke. That, and problems with his knees, led him to focus on less physical art, such as painting, rather than music. He continued to live in downtown New York City.

In 2016, Vega made a low-key comeback to music by contributing vocals to the song "Tangerine" on French pop veteran singer Christophe's album Les Vestiges du Chaos. A very interesting album indeed and it clearly shows how Suicide had influenced the French singer.
Suicide only recorded five studio albums between 1977-2002 but there are a raft of Live albums around including a brilliant 6 CD Boxset called Live 1977-78 that was released in 2008 and contains 13 complete concerts as well as bonus material.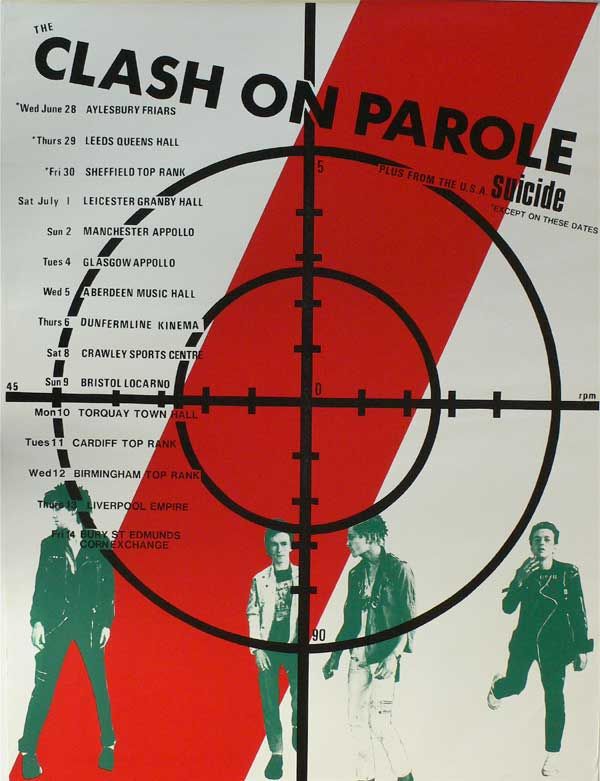 For many in the UK their first live introduction to Suicide would probably have come when they saw them supporting The Clash during On Parole Tour in 1978 that included at the end of July a four night stand at the Music Machine in Camden. Some of the dates on that tour had also included a young up and coming band called The Special AKA.
Produced by Marty Thau and Craig Leon
Released 28th December 1977
Suicide performed the Debut Album back in 2010 when supporting Iggy & The Stooges at Hammersmith Apollo. Someone filmed the performance and whilst not great quality it's worth watching. Click Here to See It.
1979
The influence of Alan Vega & Martin Rev's music with Suicide is vast ranging from the likes of Nine Inch Nails to the Pet Shop Boys, Sigue Sigue Sputnik to Radiohead and far too many to list really. One artist you would be most surprised though to have been influenced by him was a certain New Jersey Rocker...
From Rolling Stone Magazine Website.
It's quite possible that Bruce Springsteen would have never recorded 1982's super low-fi Nebraska without the influence of the New York punk group Suicide. "They had that two-piece synthesizer-voice thing," Springsteen told Rolling Stone in 1984. "They had one of the most amazing songs I ever heard called 'Frankie Teardrop'. That's one of the most amazing records I think I ever heard." When Suicide frontman Alan Vega first heard Springsteen's "State Trooper" he actually thought he was listening to one of his own recordings. Bruce returned the favor by covering Suicide's haunting "Dream Baby Dream" most every night on his 2005 Devils & Dust Tour, and he finally released a studio version of the song on 2014's High Hopes. Springsteen has said that "(Suicide) are underground masters," and that "they should be in the Rock and Roll Hall of Fame."
Sydney, Australia
Let The Day Begin...Let The Day Start!