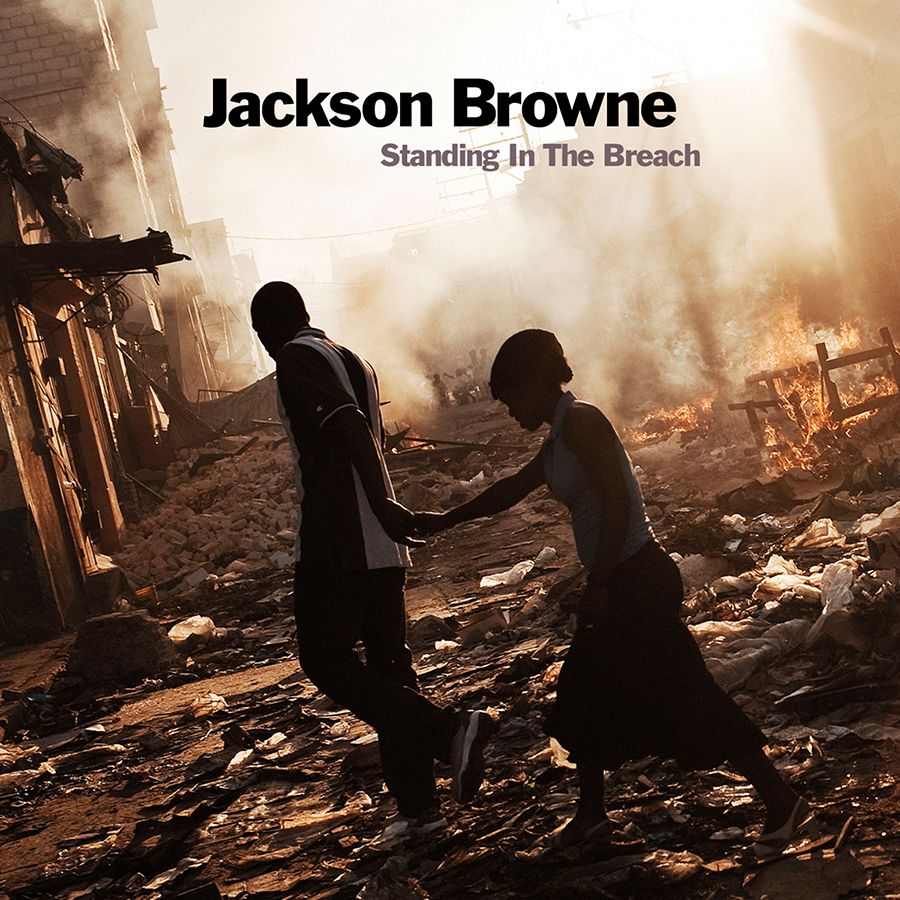 Standing In The Breach - Jackson Browne
Produced by Jackson Browne and Paul Dieter
Released 7th October 2014
UK Chart #31
For some bizzare reason I had assumed that I had posted a piece on here regarding the 14th Studio Album release by Jackson Browne but checking back I realize I hadn't. I had better correct that mistake today as it is a year ago today that it was released.
I do remember chatting with a few people about the album when it came out and enthusing about the quality of it and especially of the title track. So I'm not sure how it escaped being written about then.
Harry Mulligan of Louder than War wrote an absolutely glowing review of the album and there's a link at the bottom of the page to it that's worth checking out. He sums up in much better words then I ever could about how cool this album is.
The interview below, filmed in Germany last year after the album had come out and he was touring, gives some wonderful insight into his process of writing and putting this album together and if you have 37 mins of free time I would encourage you to watch it.
Standing In The Breach as mentioned above his the 14th Studio Album from Jackson Browne and his first since Time The Conquerer (2008), there has been a live album in 2010, Love Is Strange: En Vivo Con Tino, but this had actually been recorded in 2006.
Of the ten songs (that's all he wrote for the album and no more - so no possibility of a Deluxe Edition appearing anytime!) Browne wrote eight. The two he didn't are most interesting indeed. 'You Know The Night' was an unreleased song by Woody Guthrie (but as Browne explains in the interview it was actually a long letter from Guthrie to his beloved, that he then turned into a song) and the other 'Walls and Doors' was the translation of a Cuban song by Carlos Varela (who had played with Browne before) which is quite extraordinary.
Jackson Browne has been known for many years to be quite political and 'Which Side' is probably the most overtly political song on the album as he takes a dig at Republican Politics that is guided only by money, the wrecking of planet earth is also in there (a theme that Jackson Browne has for many years passionately spoken against). This one and the title track are probably my favourites on the album (though Walls and Doors is also worth the price of the album).
As you will gather from many of the posts on this blog I am quite partial to crashing guitars and pounding drums, but sometimes it's just good to quieten the mood a little and reflect on gentleness and great songwriting. This is one of the albums I turn to for that. A year on it still sounds brilliant I think.
Interview with Jackson Browne
in Germany 2014