A dear friend on the journey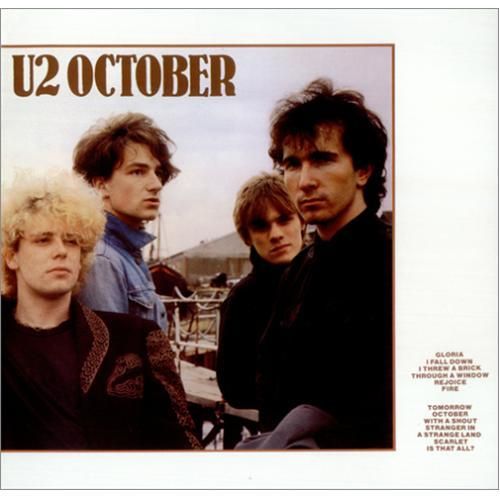 Produced by Steve Lilywhite
Released 12th October 1981
Personnel
Bono – lead vocals
The Edge – guitar, piano, backing vocals
Adam Clayton – bass
Larry Mullen, Jr. – drums

Bono declared in 2005: "Can you imagine your second album—the difficult second album—it's about God?" I think that was maybe one of the reasons the album was maybe not as well received as their debut had been (though that album does contain a lot of spirituality as well but maybe a bit more cloaked).
Also during the making of the album Bono had his briefcase with loads of lyrics in it stolen whilst on tour in the USA and that put them under immense pressure in the studio to come up with lyrics pretty much on the spot. Funnily enough the briefcase was eventually returned to it's rightful owner in October 2004! It would be interesting to know if any of the lyrics from that briefcase have ever been used!
Whilst it's not my favourite U2 album I do have a real love for the opening track, Gloria should have been a huge single for them so it must have come as a disappointment that it didn't even break into the Top 50!