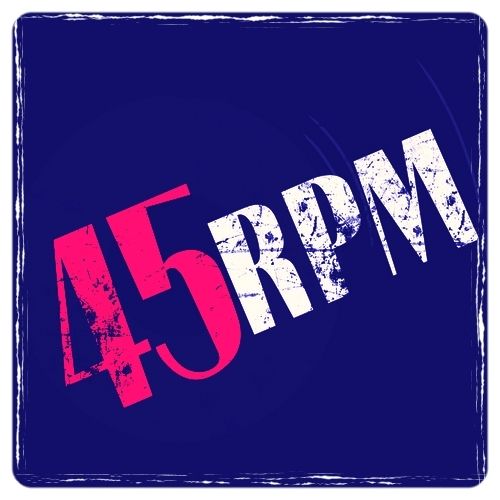 Richard Hell (Richard Meyers)
In the early 1970's Richard Meyers teamed up with school friend Tom Miller and drummer Billy Ficca to form Neon Boys. These three, with Meyers now called Hell and Miller named Verlaine were the founding members of Television. There's not masses of music around of the early trio but in 1975 a 4 track EP surfaced (which in 1991 was reissued as a 5-Track EP).
Richard Hell's time in Television ended in 1975 after some disagreements with Tom Verlaine. A 1974 film shows them in rehearsal. Television were one of the first rock bands to play at CBGB's and there's a recording of them from 1974 performing Blank Generation that Hell himself would release three years later with his band the Voidoids.
Next stop for Richard Hell was the formation of The Heartbreakers with former New York Dolls Johnny Thunders and drummer Jerry Nolan. Strangely enough they had quit the Dolls in the same week that Hell quit Television. So at the end May 1975 they performed their first gig as a band at a club called The Coventry in Queens. By December it was all over as the band (now with Walter Lure added on guitar) basically up and left as they reacted to Hell trying to impose direction on the band. There's a pretty rough film from August 1975 of The Heartbreakers playing live that's worth checking out (Here). There's also footage of them performing Chinese Rocks as well, also from 1975. They were also performing Hell's songs like Blank Generation and Love Comes In Spurts (and their song One Track Mind sounds suspiciously like the Hell composition). There's a Demo floating around called The Yonkers Demos that are listed as 1976 but Hell was out of the band at the time and so it can't be from then but The Heartbreakers were in the studio in January 1976 so at least three songs do not feature Hell on the Bass but Billy Rath. Anyway, Click Here to have a listen.
The came a new band. For guitarists, Hell found Robert Quine and Ivan Julian—Quine had worked in a bookstore with Hell, and Julian responded to an advertisement in the The Village Voice. They lifted drummer Marc Bell (who would go on to become Marky Ramone) from Wayne County and the Electric Chairs. The band was named "the Voidoids" after a novel Hell had been writing.
Blank Generation finally got released in 1976 by Ork Records as the Blank Generation EP (featuring Another World and You Gotta Lose) but when it was released in the UK as a Limited Edition (5,000) by Stiff Records (BUY 7) Another World was the A-Side and Blank Generation the B-Side.
This lead to the deal with Sire Records and the re-release of Blank Generation as a single backed by Love Comes In Spurts and the Blank Generation album in September 1977.
Destiny Street was their only other album, released in 1982 but inbetween there was this classic single released on Radar Records in 1978.
In 2009, Hell gave his blessing to the public access program Pancake Mountain to create an animated music video for "The Kid with the Replaceable Head". It was the Voidoids first and only official music video.
A-Side: The Kid With The Replaceable Head
B-Side: I'm Your Man