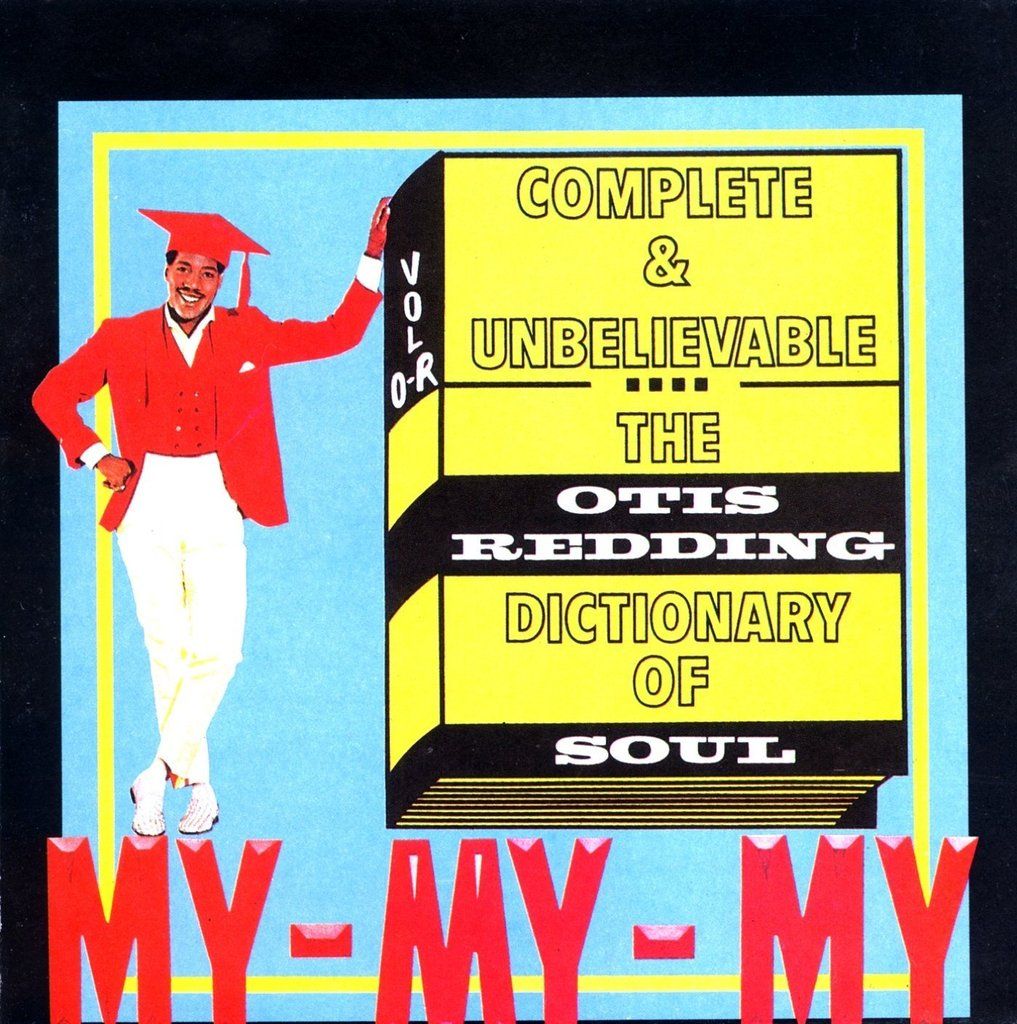 Complete and Unbelievable: The Otis Redding Dictionary of Soul - Otis Redding
Produced by Jim Stewart, Booker T. and the MG's, Issac Hayes and David Porter
Released 15th October 1966
Otis Redding – vocals
Steve Cropper – guitar
Donald Dunn – bass
Booker T. Jones - keyboards, piano
Isaac Hayes – keyboards, piano
Al Jackson, Jr. – drums
Wayne Jackson – trumpet
Gilbert Cable – tenor saxophone (on "Try a Little Tenderness")
Andrew Love – tenor saxophone
Joe Arnold – tenor saxophone
Floyd Newman – baritone saxophone
Complete and Unbelievable: The Otis Redding Dictionary of Soul is the fifth studio album by American soul singer-songwriter Otis Redding and his last solo studio album released before his death. The successful Otis Blue and the following performance at Whisky a Go Go (two albums recorded there would be released after his death) led to his rising fame across the United States. The album has two sides: the first mainly contains cover versions, and the second songs mainly written by Redding.

The Otis Redding Dictionary of Soul was released on October 15, 1966 on the Stax label and peaked at number 73 and at number 5 on the Billboard 200 and the R&B LP charts respectively. The album produced two singles, "Fa-Fa-Fa-Fa-Fa (Sad Song)" and "Try a Little Tenderness". In 2003, the album was ranked number 251 on Rolling Stone magazine's list of the 500 greatest albums of all time.
Jon Landau called the album "The finest record ever to come out of Memphis and certainly the best example of modern soul ever recorded."