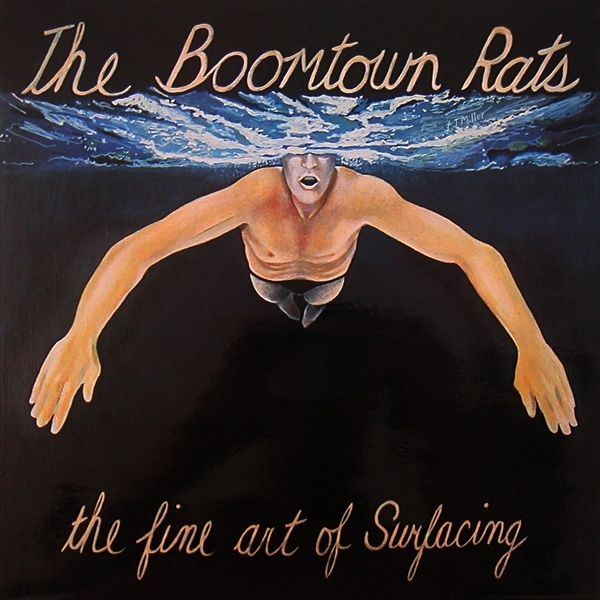 The Fine Art of Surfacing - The Boomtown Rats
Mulligan Records (Ireland)
Produced by Robert John "Mutt" Lange
Released 9th October 1979
US Chart #103
Personnel
Bob Geldof – vocals, saxophone
Pete Briquette – bass, vocals
Gerry Cott – guitar
Johnnie Fingers – keyboards, vocals
Simon Crowe – drums, vocals
Garry Roberts – guitar, vocals
Singles From The Fine Art of Surfacing
The Boomtown Rats are one of those bands you either love or totally hate, it would appear there is little ground inbetween. Of course a lot of people's ire is directed at Bob Geldof, and he doesn't always do himself many favours with his mouth spewing out nonsense from time to time!
I really loved their debut album. The follow up, Tonic for the Troops, was okay but not brilliant (the singles were the best tracks - She's So Modern, Like Clockwork and the #1 single for 7 weeks Rat Trap).
Their third Studio Album, The Fine Art of Surfacing, which reached #7 in the UK Album Charts was much better I thought and again contained three Top 20 singles including their 2nd #1 in a row - I Don't Like Mondays. It held the top spot for 4 weeks.