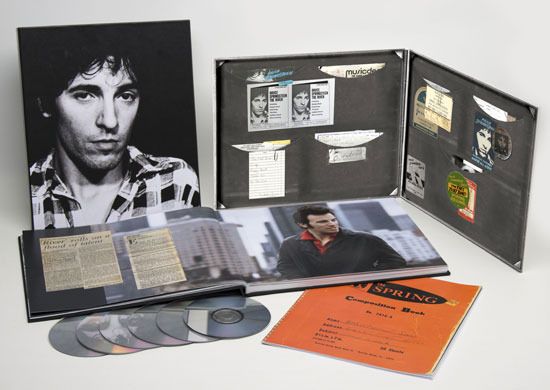 For the past few years there have been rumours of it appearing but at long last it has been officially announced...THE RIVER BOX SET IS ON THE WAY!
Official word was given on Springsteen's Website late yesterday. Release date is 4th December so just in time for...oh wait, this will be first mention of it...Christmas! There are links to pre-order it from Amazon and iTunes (though why anyone would want to order from there and not have the proper package to have to hold is beyond me!). It is currently listed on Amazon for $129.98 but Backstreets has it listed for $114. I haven't seen it yet on any of the UK sites so do not know what it will be selling for here.
It's pretty much 35 years to the date of the release of The River that this announcement appears (the album was released on the 17th October 1980).
So what is in this magical box? Around this time last year I had posted what I would like to see in the box and apart from a couple of things I almost got it correct!
Here's what you are going to get:
The 2014 Remaster of The River
The River as a Single Album
For years among fans and collectors this has been know as The Ties That Bind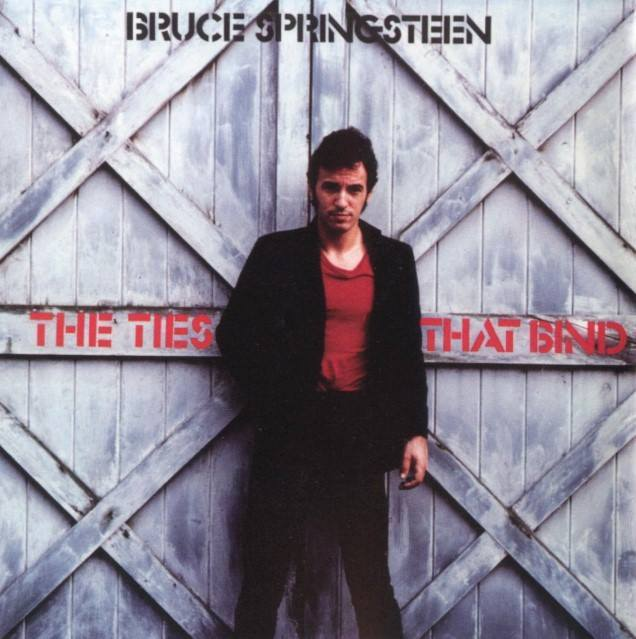 (Bootleggers Cover for the album)
1. The Ties That Bind
2. Cindy
3. Hungry Heart
4. Stolen Car (Vs.1)
5. Be True
6. The River
7. You Can Look (But You Better Not Touch) (Vs. 1)
8. The Price You Pay
9. I Wanna Marry You
10. Loose End
The album was not envisaged as being a double album at the start of recording but in 1979 Bruce seemed already to go with a Single album after turning into Columbia but changed his mind and felt that more was needed.
...All the years I'd been performing, I'd often start the show with something that sounded like it came out of the garage. In the past, these were the kinds of songs that fell by the wayside when we went into the studio to record. For The River, I wanted to make sure this part of what I did wouldn't get lost.
After some recording we prepared a single album and handed it in to the record company. When I listened to it later on, I felt that it just wasn't good enough. The songs lacked the kind of unity and conceptual intensity I liked my music to have. So we went back into the studio and another year went by.... We decided to make The River a double record. I'd try for the best of both worlds: more pop songs in a looser conceptual framework.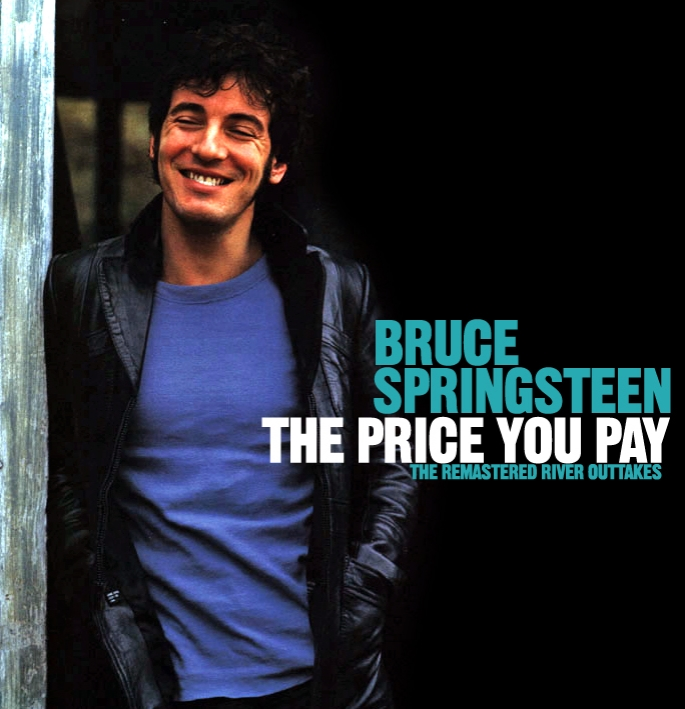 (One of a number of Outtake Bootleg Covers)
Meet Me in the City is the only Official version released thus far, the rest of the links are taken from various Bootlegs.
1. Meet Me in the City
2. The Man Who Got Away
3. Little White Lies
4. Time That Never Was
5. Night Fire
6. Whitetown - Down in Whitetown as it has been called for years, not sure if they will use this acoustic version or if there is a band version of it.
7. Chain Lightning - This is the Electric Version that was part of The Lost Masters series of bootlegs, again until we hear the real thing not totally sure if this is the version they'll go with (cleaned up of course).

8. Party Lights - Not sure what version is going to be on this as there are actually a couple of different versions out there. There's a live version from 1975 from a show in Boston with the same title that I'm fairly certain is not a Bruce song but the Claudine Clark's 1962 hit.

9. Paradise By the "C" - a live version was released on the 75-85 Live Box and if this is a studio version it will great to hear.
10. Stray Bullet
11. Mr. Outside

The remainder of the songs on Disc 4 have seen the light of day before (though some of the links are from Bootleg Outtake albums) with a number of them were appearing on the Tracks Box Set
DVD 1
"The Ties That Bind" is a brand new 60-minute documentary produced and directed by Grammy and Emmy-winning filmmaker Thom Zimny that features an intimate interview with Springsteen as he reflects on the tumultuous, extended period writing and recording 'The River.' The film transitions between Springsteen telling the stories behind the music — and illustrating them with solo acoustic guitar performances — interspersed with period concert footage and rare photos of Bruce and the band in and out of the studio.

The final video component is "Bruce Springsteen and The E Street Band: The River Tour, Tempe 1980," a new film produced from footage professionally filmed in 1980 using four cameras and recorded in multitrack audio. The film features 24 songs — 2 hours, 40 minutes — on 2 DVDs from Springsteen's November 5, 1980 concert at Arizona State University in Tempe, AZ. Widely regarded as one of Springsteen's finest performances, this intense show features early live versions of over half of 'The River' songs.
1. Born to Run
2. Prove It All Night
3. Tenth Avenue Freeze-out
4. Jackson Cage
5. Two Hearts
6. The Promised Land
7. Out in the Street
8. The River
9. Badlands
10. Thunder Road
11. No Money Down
12. Cadillac Ranch
13. Hungry Heart
14. Fire
15. Sherry Darling
16. I Wanna Marry You
17. Crush on You
18. Ramrod
19. You Can Look (But You Better Not Touch)
20. Drive All Night
21. Rosalita (Come Out Tonight)
22. I'm a Rocker
23. Jungleland
24. Detroit Medley
This is the Full Audio Performance from that show
Also included is 20 minutes of footage from the late September, 1980 River Tour rehearsals held in Lititz, PA, showing Springsteen and The E Street Band working through live arrangements of what was then unreleased material from the upcoming album.
1. Ramrod
2. Cadillac Ranch
3. Fire
4. Crush On You
5. Sherry Darling
'The Ties That Bind: The River Collection' is packaged in a 10" x 12" box with a hardcover 148-page coffee table book containing 200 studio and live photographs — most of which have never been seen before — plus pages from Springsteen's notebooks, single covers, images and outtakes from the original album package, and other memorabilia documenting the album.
It all sounds so exciting and totally worth the wait I reckon.