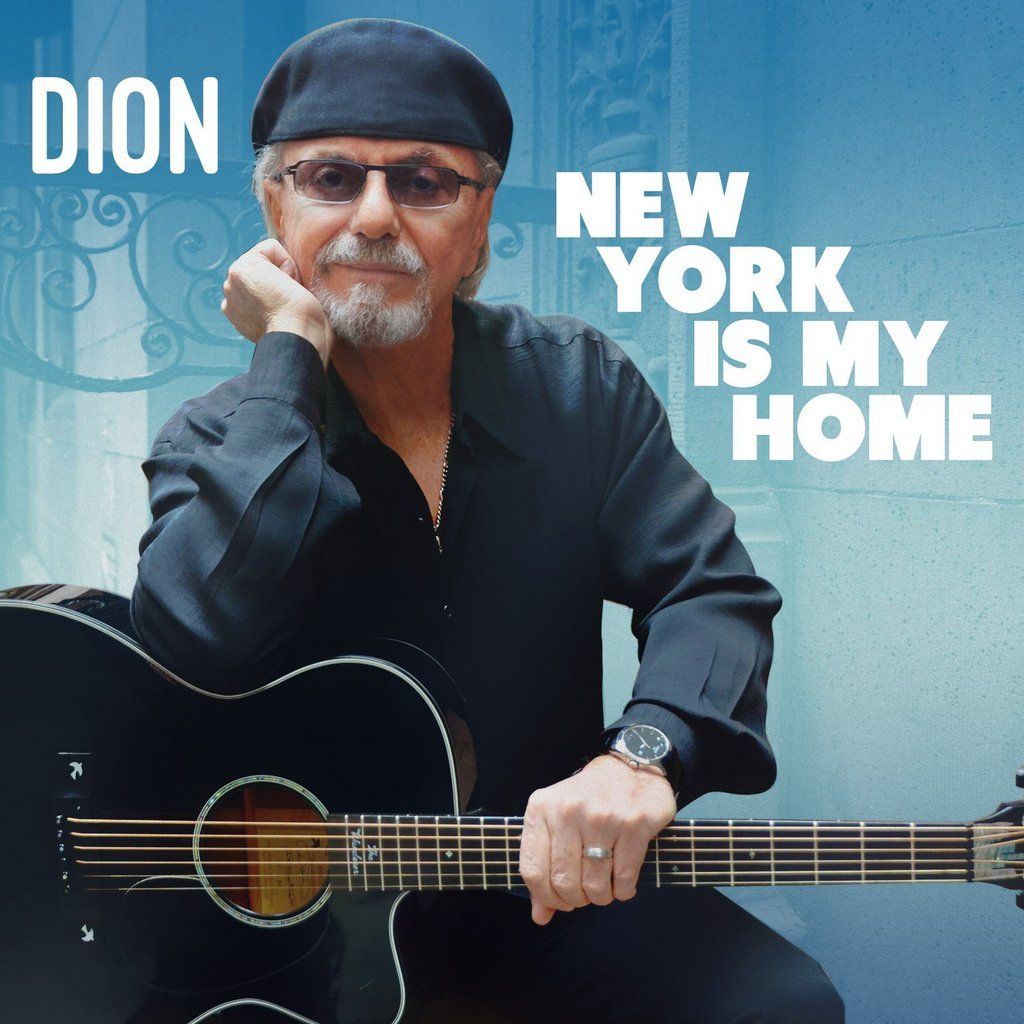 New York is My Home - Dion
Produced by Dion DiMucci and Jimmy Vivino
Released 12th February 2016
I talk a lot about older music here on this blog, and why not, a lot of it has formed my very own Soundtrack4Life and I have no shame admitting that. Every now and again something new comes along that I'm happy to throw my weight behind as well (though not nearly enough as I would like though!).
Then there is someone from the past who is totally rooted in the present who, at his age should have his feet up, watching the TV or reading the paper and taking life at a more sedate pace and yet at the tender age of 76 (he will be 77 in a few months time!) releases a brand new album and still sounds as magnificent as he ever did. He's been one of my musical heroes since I was a kid discovering his records among my parents collection.
I'm talking about Dion DiMucci. He's been a performer for 60 years!! Can you believe that? You'd expect that of the old Blues masters like B.B. King etc but never of a man who started his singing career on the streets and clubs of The Bronx performing Doo Wop!
(*apologies for the quality of the video on this, it was the only version I could find)
The brand new album sees Dion revelling in his love for Rock and Roll and the Blues. Across the ten tracks (not a bad one in the bunch at all!) there's some reflection on seeing the Great Sax man Big Al Sears at The Apollo (King of The Apollo) and Visionary Heart is a look back to Buddy Holly (I think). The Gangster of Love throws up an image of Dion like his characters The Wanderer or The King of The New York Streets.
The title track is of course one that a lot of folks would look at as it's recorded with Paul Simon. Here's what Dion said about the song:
"Paul Simon and I have been friends a long time. I was at his apartment back when there was a terrible downturn in the country and Paul wanted to do something special for the city. Well, he put together that wonderful concert in Central Park. He thought the city needed a touch of friendship. I thought it was off the Richter scale doing something for our city. When I wrote "New York Is My Home" I thought this is a way to have New Yorkers fall in love with their city all over again. I thought of Paul. ... Early on I knew I had to sing it with Paul Simon. We share a love for rock 'n' roll street music the way it was done when we were kids. I knew Paul would get this song. And he did. Soon after I sent it to him, he called and said he'd become obsessed with it. He added his own distinct touches to the production. He's from Queens, I'm from the Bronx. We're both at home in New York. What a trip, a labor of love for us."
The album is up on Google Play and Apple Music if you want to go and have a listen (I don't have links as they are not services that I use). I highly recommend this album for your listening pleasure.