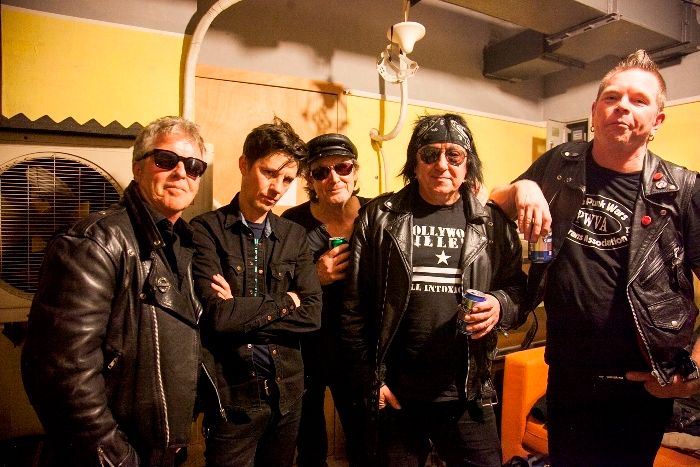 (photo by Rachel Gouk)
It's always a pleasure to promote one of my favourite bands from back when I was a teenager who are still on the go today and are making great and new music. There's a number of links below so please click on them to enjoy more music from The Boys. Doug
Chinese video show "The Sound Stage" have just released two new promo videos from The Boys which were recorded in Beijing last year during their ill fated tour of China.

"I'm A Believer" & "Brickfield Nights" were both filmed in Beijing on 24 January 2015 by Jonathan Alpart & Will Griffin. The videos were produced by Jonathan Alpart for The Sound Stage.

Matt Dangerfield: "After sightseeing in Tiananmen Square we headed to an underground studio to record a video for The Sound Stage. They wanted two numbers: 'I'm a Believer' and 'Brickfield Nights'. This won't take long, we thought. Wrongly. As they had no facility to record a live feed we had to perform each song five times so they could get all the camera angles and cutaway shots they needed to sync the footage to the songs' recorded versions."

The Boys had arrived in Shanghai in January 2015 to embark on a nine-date national tour to promote their new album "Punk Rock Menopause" only to discover that the tour had been cancelled by the Chinese Ministry of Culture.

The official reason given was "crowd control and security issues" in the wake of the Shanghai stampede at a riverside New Year celebration attended by around 300,000 in which 36 people were killed and 49 injured. The Ministry of Culture had sent letters to all the venues on the tour telling them that if The Boys played there, their premises would be shut down with immediate effect.

Undeterred, the band set off on a cultural/culinary tour of China and along the way managed to play three secret underground gigs – promoted entirely by word of mouth and carefully avoiding official Chinese chat rooms and social networks such as Weibo. In addition, the band gave multiple interviews, were the subject of a one-hour documentary on a national TV channel, recorded a live album, which was released on Action Records last year, as well as recording the videos for The Sound Stage.

I'm A Believer
Brickfield Nights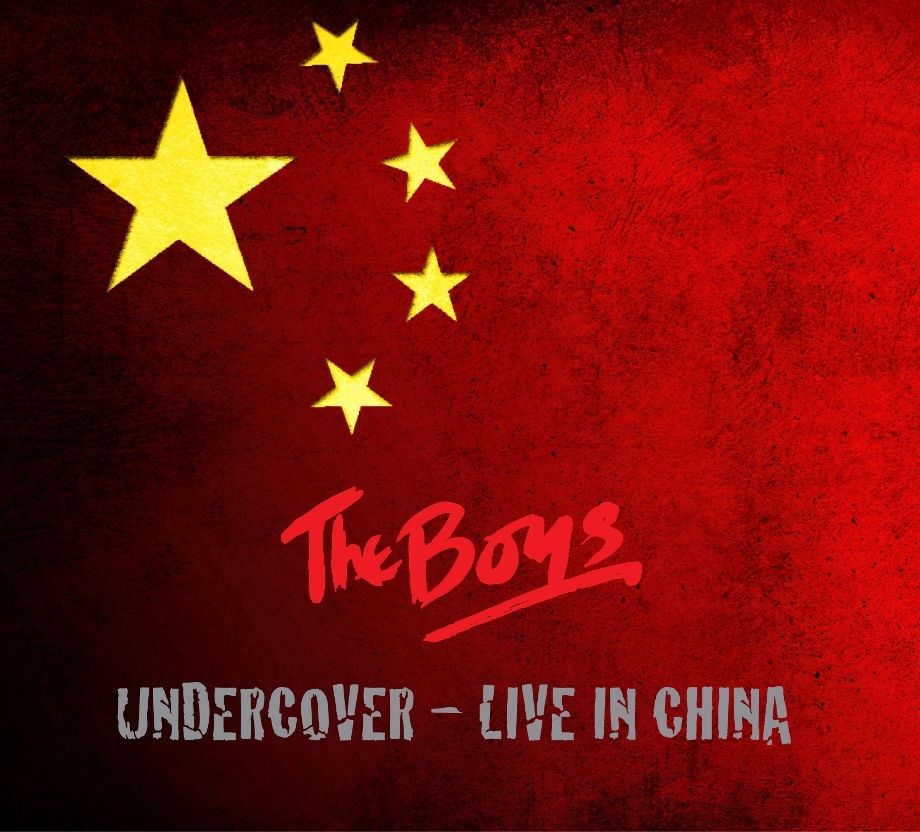 from Undercover - Live In China.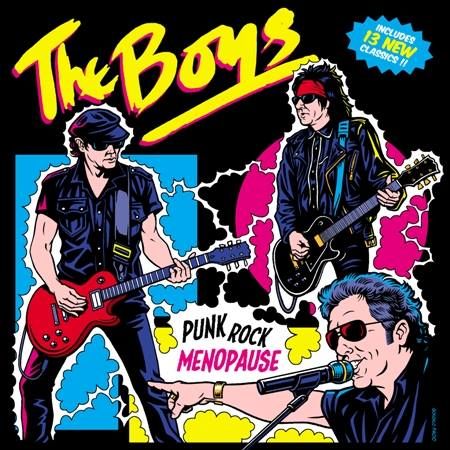 Tracks from Punk Rock Menopause:
The Boys Beijing Session 2015
A Film by Gene Chow Yanlo
More From The Boys on Soundtrack4Life.