I'm really pleased to be able to introduce a band that has its base in Lanarkshire, Scotland and has played in venues across Glasgow since forming. The Face On The Moon are about to release their debut album Shelter (more about that later) with a show on the 27th February at Ivory Blacks, Glasgow.
There's a number of links below where you can get further information regarding the band and also details of where to get a copy of the album. Click on them to get access.
(Stevie J Brown Photography, all rights reserved)
Lead Vocalist of The Face On The Moon, and Songwriter Steven Leonard has kindly downed tools for a brief moment and has stepped away from the practice room to answer some questions and tell us all about the band.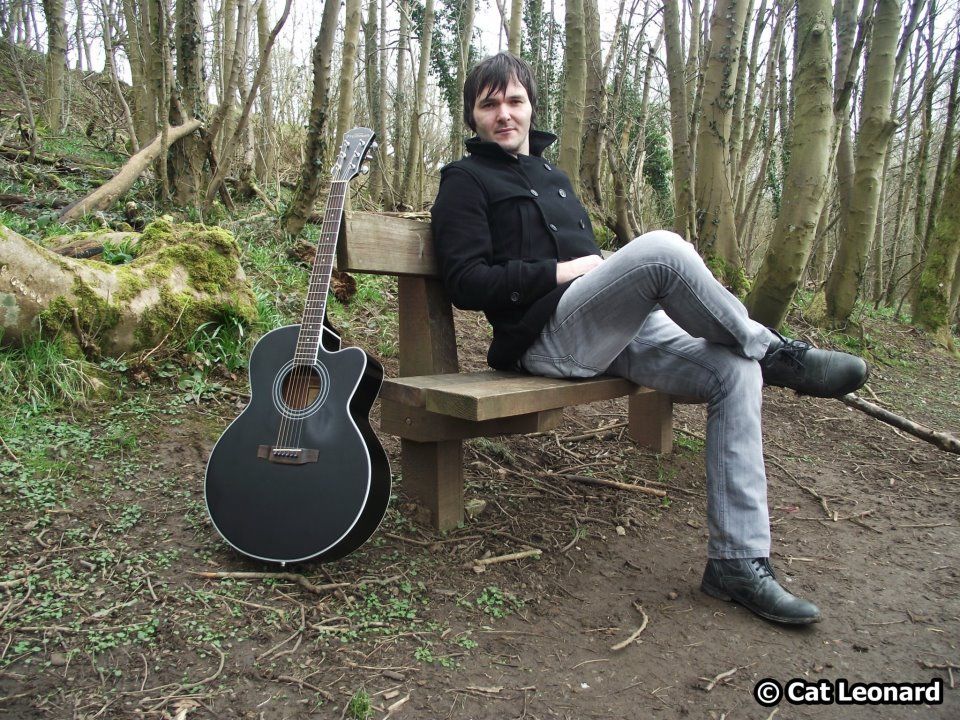 (Photo by Permission of Cat Leonard)
S4L: The Face On The Moon, how did you stumble on the band name? I always find it either funny or interesting how this happens?

Steven: The name came from sitting on Google one night for hours with my wife going through loads until just as I was about to turn out the light I closed the curtains and there it was, 'The Face On The Moon' up in the sky and I turned to my wife and said it and hence we both agreed it was great name and posted it in Facebook to great feedback , also subconsciously, it's a childhood thing, where I used to think there was a man on the moon as you can see a face in it all the time.
S4L:

Introduce us to the band and tell us a little something about what they bring to the band that makes you all work so good together.

Steven: Me, Lead Vocals and Guitar and Songwriting
Derek Parlane - Guitar/Backing Vocals/Harmonica/Keyboards and Songwriting.
Alan Hislop - Bass Guitar/Backing vocals.
David McKeown - Drums and Percussion.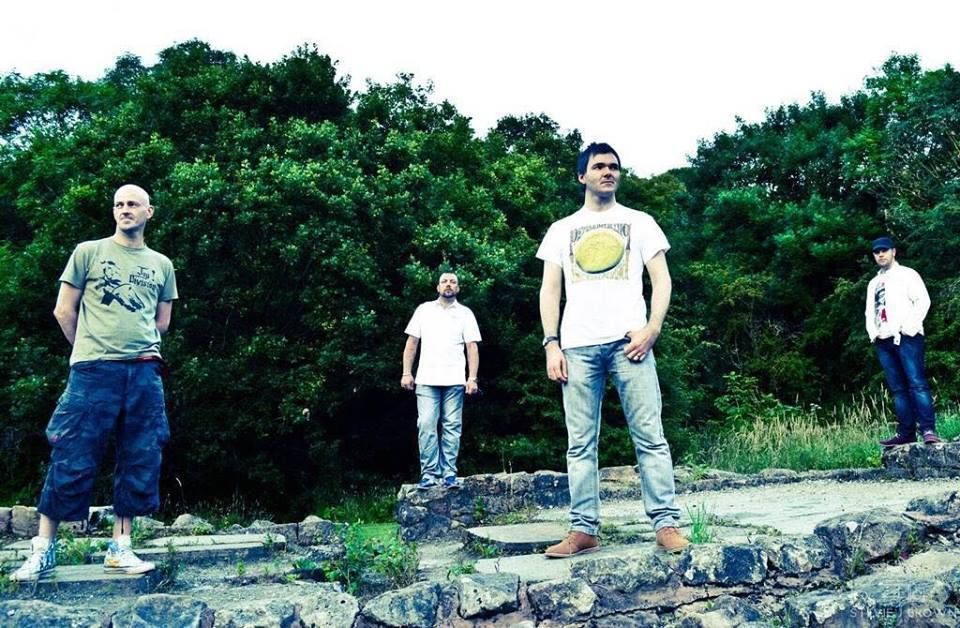 (Stevie J Brown Photography, all rights reserved)
We are 4 individuals with a lot of the same tastes and influences, we bring great musicianship and strong friendships and we work so well together cos we know what each other is thinking musically.
S4L:

Shelter is your debut album, you released an EP awhile back as well, how satisfied are you seeing all the work that goes into the creation of a song finally fall into place and now having pride of place on your debut album?
Steven: Well this is a work that has been ongoing as the songs grow in the studio while rehearsing and then take on a life of their own in the recording studio. I write everything on acoustic guitar first then take it to the band and nurture and water it and it gives it life and that is a magical thing.
S4L:

Ten songs made the cut for the album but did I hear a rumour that you did a Springsteen and wrote way more songs than you needed? How did you decide what fitted the body of work your new album was to become?

Steven: Well I write all the time, a constant flow of songs. Dez (Derek) has recently come into his own as a songwriter too. I write everything but we both have hundreds of songs for more albums and b-sides but the 10 we selected flow beautifully on the album and others will be on the next record.

S4L:

Are you excited to see people's reaction to the album? Will you be playing any shows to promote the album?


Steven: Yeah , we put the album up online as a pre-release and the reaction has been really positive and encouraging.We have an official album launch at Ivory Blacks Sat 27th February where we will be selling hard copies of the album.
S4L:

Have you put this album out yourselves or have you got a deal with a company? I take it that you are all working full time and are not full time musicians? Would that be something you'd want to explore?


Steven: Yeah the album is all self-financed, self-promoted, independently released, we don't have a deal, we have freedom and complete artistic control in what we do, we promote and manage ourselves through social media, setting up gigs and will be sending the CD to radio stations for sure.

Yeah most of us work full time but everyone's dream is to be a full time musician but even if that doesn't happen, as long as we are still happy and enjoying it and making records that's what's important but 'making it' would be amazing.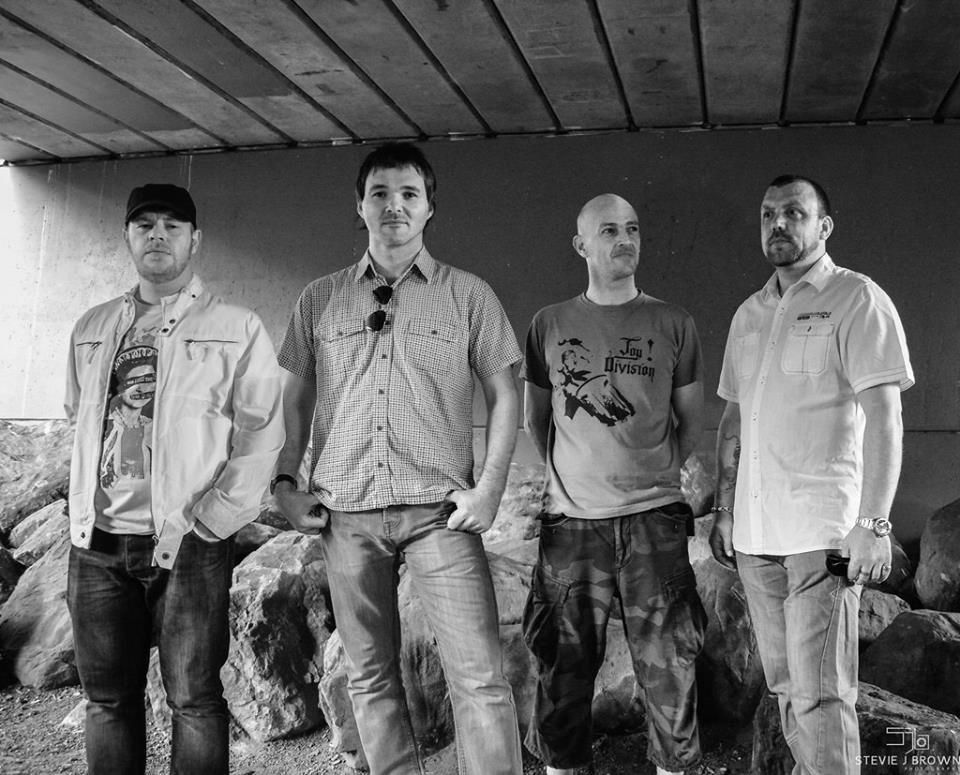 (Stevie J Brown Photography, all rights reserved)
S4L:

What are the influences of the band? I presume that with different members that there's a wide range of artists that inspire you?
Steven: I am a massive fan of 60s and 70s, The Beatles, The Kinks, Led Zepplin, Cream, Hendrix, David Bowie, among others my modern day one is Weller of course!
The rest of the guys are cut from the same cloth, The Stones, Neil Young, Crosby Stills & Nash.
David is from a rock background so there's a lot of different influences in there.


S4L: Where can people find the band on Social Media and the Internet? And where can they purchase your album from?

S4L: One question I always like to ask at the end of an interview is what songs/albums form the Soundtrack of your life?
(Stevie J Brown Photography, all rights reserved)
Shelter - The Review
The Face On The Moon
(Links on this review are taken from The Face On The Moon's

Bandcamp page

are the versions of the songs included on the album Shelter)
There's a tendancy to want to compare a new band releasing their first album with what has gone before and I have to confess I've always found that to be a bit unfair because rarely does it offer you the opportunity to actually listen to the band the way they want you to listen to them. So I have decided I will not make any comparisons with anyone and just allow them to speak for themselves.
I love the fact that the Lanarkshire lads have done everything on this album and have not had the pressure of a record label to pester them into putting out an album that's not really them. There's no cover version to try and make it a bit more accessible but just ten quality songs that have come from their own hand.
As you would expect on a Debut there are a few songs that are older (Like

It Won't Bring Me Down

which is about five years old and

Rocket

which has been two years in the writing) but songs like the title track Shelter, album opener Your Worth, The Road of Confidence, and album closer Light The Candle were all penned within the past year. The band come across as having a confidence in the studio because pretty much all the songs have been tried and tested live.
I like the fact that they haven't strayed too far from how they play the songs live, it gives it a more genuine edge.
Overall it's an album that displays quality musicianship (there's some fantastic guitar work across the album especially on Honey Bee) and beautiful songwriting (Between You and Me, and The Road of Confidence really stand out I think). There is nothing that overpowers and for a band making their Debut themselves they can be proud on all spheres they managed to get a perfect balance soundwise whether it be vocally or with the instrumentation.
I'm excited for the band as they release the album this coming weekend at Ivory Blacks in Glasgow (27th February). I hope that it does well for them. Shelter is a great start for them and it does make you wonder what their next album would be like in the hands of a producer of note if they chose to go that route. For the moment they seem to be doing well handling it all themselves.
I don't really do ratings but I would happily give this a 9/10 (I don't want to give them a 10/10 just incase they think they have arrived! Just kidding).
It is also available on Spotify and iTunes.