This one was going to be a tough one, find an album with ! or ? in the title, well I had a wee trawl through my collection to see what was up for consideration and each of them was as bizzare as the next and some I couldn't find the complete album to post so I thought why not go with something that's a bit familiar but at the same time just a wee bit out there! And so Status Quo is the choice! "What?" I hear you say.
When Status Quo released their Aquostic (Stripped Bare) album back on 17th October 2014 it was a real revelation because you had never heard The Quo like this! Twenty five Quo songs given an Acoustic treatment. But the big question was, would they be able to pull this off live or would it be a total bust?
Five days after the release of the album they set up shop at The Roundhouse at Chalk Farm, London. BBC Radio 2 were on hand to broadcast the show and to film it (you can see the show below) and goodness me, they not only pulled it off but it was so much better than you honestly could have imagined.
On 13th April this year the album was released on DVD and CD and Vinyl.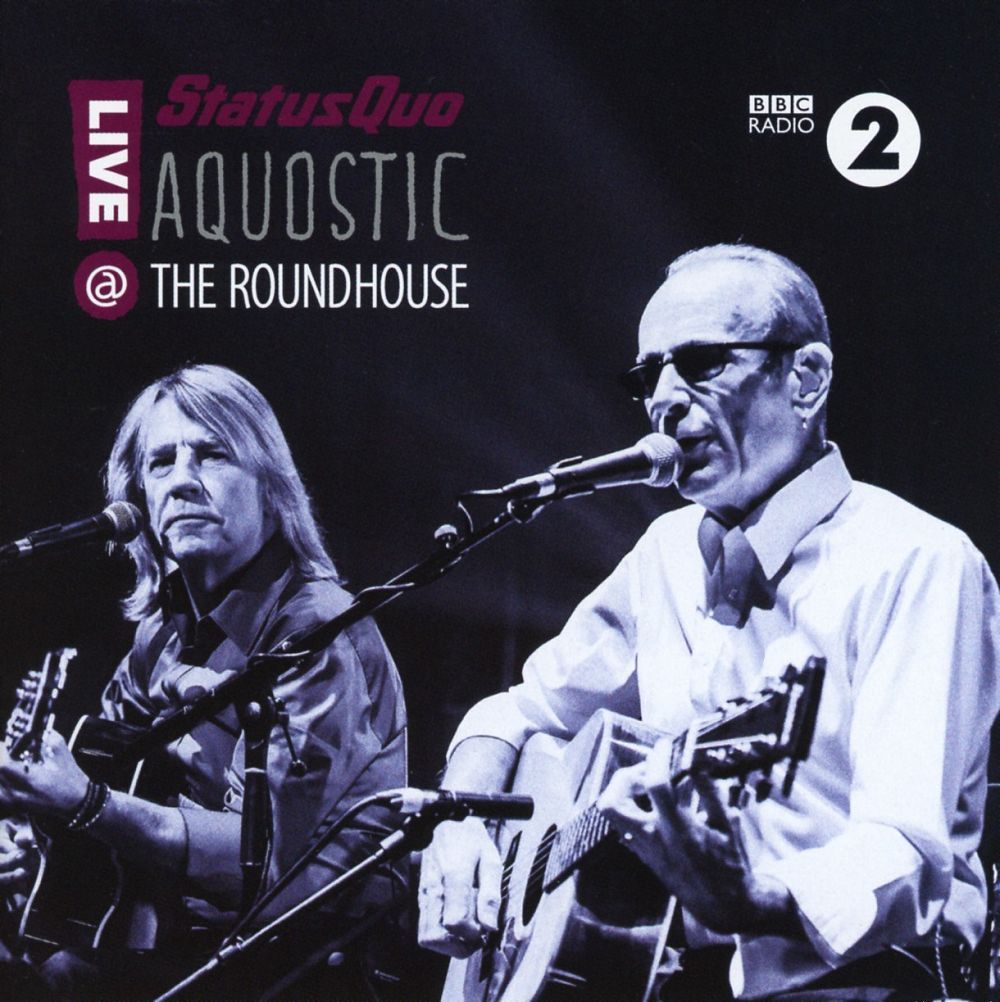 Aquostic! Live @ The Roundhouse
Tracklist
1. And It's Better Now (Live)
2. Break The Rules (Live)
3. Again and Again (Live)
4. Paper Plane (Live)
5. Mystery Sog/Little Lady (Live)
6. Rock 'n' Roll (Live)
7. Caroline (Live)
8. What You're Proposing (Live)
9. Softer Ride (Live)
10. Down Down (Live)
11. Pictures Of Matchstick Men (Live)
12. Down The Dustpipe (Live)
13. All The Reasons (Live)
14. Reason for Living (Live)
15. Rollin' Home (Live)
16. Don't Drive My Car (Live)
17. Claudie (Live)
18. Rain (Live)
19. Marguerita Time (Live)
20. Nanana (Live)
21. Whatever You Want (LiVe)
22. Rockin' All Over The World (Live)
23. Rock' Till You Drop (Live)
24. Burning Bridges (Live)