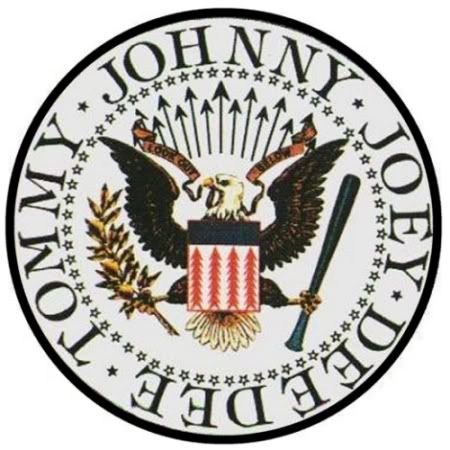 Listening to Gary Crowley's Punk and New Wave Show from yesterday afternoon spotlighting the Ramones got me all jacked up hearing stories from listeners about their favourite songs, albums, gigs etc and so I thought that maybe Music is the Doctor should follow suit and do our own tribute to the Ramones.
There will be a number of Ramones tracks, not necessarily the famous ones, but album tracks, B-Sides etc and also bands inspired by the Ramones so much so that they wrote songs about them! There's even a couple of cover versions thrown in for good measure. Also tracks from members of the Ramones in their other musical guises, Johnny was the only one not to go off and do his own thing musically. Due to the shortness of some songs the playlist is extended a little and a wee bonus thrown on at the end.
Notes on each song are dispensed with as we'll just let the music do the talking.

What's On The Playlist
34 Tunes and a Wee Concert for good measure!

Ramones - Blitzkrieg Bop (Live)

The Huntington's - I Wanna Be A Ramone

Ramones - Judy Is A Punk

The Transgressions - Baby, I Love You (But I Need Someone To Talk To About The Ramones)

Ramones - Suzy Is A Headbanger

Kepi Ghoulie - Dee Dee Taught Me How To Count

Ramones - Rockaway Beach

Sleater-Kinney - I Wanna Be Your Joey Ramone

Ramones - Don't Come Close (Old Grey Whistle Test September 1978)

The Atoms - My Other Guitar Is A Mosrite

Ramones - Danny Says

The Vapids - Tommy Ramone

Ramones - The KKK Took My Baby Away

The Spazzys - I wanna cut my hair like Marky Ramone

Ramones - Somebody Like Me

Bad Drugs - Your R.A.M.O.N.E.S. Coverband Sucks

Ramones - Warthog/Chasing the Night (The Old Grey Whistle Test 1985)

CJ Ramone - Won't Stop Swinging

Richie Ramone - Criminal

Marky Ramone's Blitzkrieg - If And When

Uncle Monk (Tommy Ramone) - Long Journey Home

Joey Ramone - New York City

Dee Dee Ramone - The Crusher

Ramones - Something To Believe In

Twin Berlin - I Wanna Live (Ramones Cover)

Ramones - Indian Giver

Eddie Vedder and Zeker - I Believe In Miracles

Ramones - Pet Sematary

The Havenots - I Love Her, and She Loves the Ramones

Ramones - Poison Heart

Ramones - Substitute

Ronnie Spector - She Talks To Rainbows (Live, December 2010)

Ramones - I don´t want to grow up.

Motörhead - R.A.M.O.N.E.S.

Ramones - Live at The Rainbow, London 1977