Instrumental albums? Have to confess I don't really have that many (about 10 actually)! I had thought of including The In Sound From Way Out! by Beastie Boys or a favourite piece of Classic Music like Schubert's 8th
Symphony

Unfinished in B minor, or something like $1,000,000.00 Worth of Twang by Duane Eddy. Or I could have gone the Jazz route with the 1951 Debut Album from Miles Davis - The New Sounds - but I am so not beatnik or hipster enough to pull that off!
Instead it's a jump back to the 1960's and the debut album from one of the most valuable bands of the time for their contribution to the whole Stax/Volt Sound.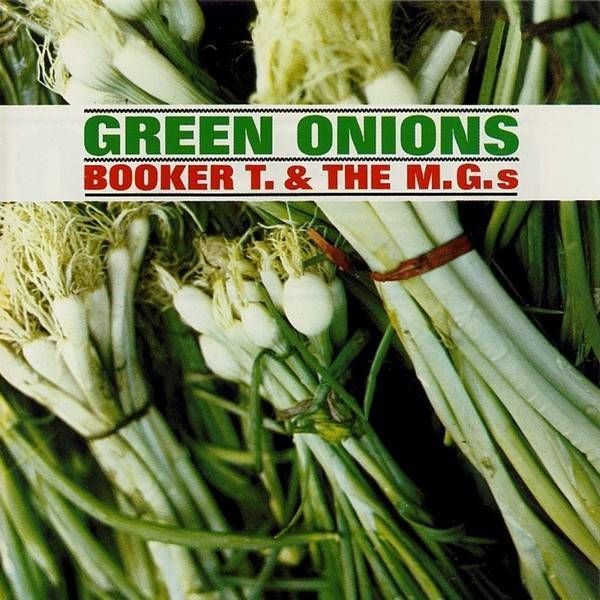 Green Onions - Booker T. and the M.G.'s
US Chart #33
Personnel
Steve Cropper - guitar
Booker T. Jones - Hammond M3 organ, bass guitar, guitar, keyboards
Lewie Steinberg - upright bass
Al Jackson Jr. - drums
'Green Onions' was the fourth Stax album but the first actually released under the banner of the Stax label (the previous three, two by The Mar-Keys and one by Carla Thomas had been released on Atlantic Records).
It's an instrumental album that features the great Steve Cropper on guitar. Booker T. and the M.G.'s were infact the "house band" for Stax and would appear on recordings by Sam and Dave, Otis Redding, Albert King, Eddie Floyd, Wilson Pickett, The Staple Singers and many more.