A Two Piece band you say? Well, whilst not a real favourite (I do like bits and pieces) I guess the safest option is to go with The White Stripes!
Elephant - The White Stripes

The White Stripes
Jack White – Lead vocals, guitar, keyboards, production, mixing
Meg White – drums, backing vocals, lead vocals "In the Cold, Cold Night", co-lead vocals on "Well It's True That We Love One Another"
Elephant has been cited by many as their greatest work. It was their fourth album and the one that shot them to mega stardom.
It won a Grammy for the Best Alternative Music Album at the 46th Grammy Awards in 2004.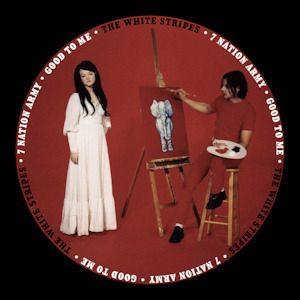 The Single Seven Nation Army Reached #7 in the UK Charts (but only #76 in their homeland of the US)