Dedicated to my Leeds United daft friend Julian Leusby who happily confessed that he left Mod music because of The Mighty Lemon Drops!
So much talent has arisen from The Black Country (Slade for starters) and it is with particular joy as the last one of our posts on Indie Week that attention turns toward Wolverhampton again and to The Mighty Lemon Drops.
I always felt a bit bad for The Mighty Lemon Drops because they always seemed to be in the shadow of Liverpool's Echo and the Bunnymen with the music press often comparing the two. But the Lemon Drops sadly never quite had the success that the Bunnymen had. It's a real pity as well because they had a wealth of songs that were superior to some of the Bunnymen's! But hey, that's just my opinion.
There's actually a bit of a connection between yesterday's post on Television Personalities and The Mighty Lemon Drops. The debut single Like An Angel was released on Dreamworld Records that was owned by Dan Treacy (architect of the TP's). That debut single sold 14,000 copies and topped the Indie Charts. On the 12" it was released with Now She's Gone and Sympathise With Us.
They signed with Blue Guitar (same label as Shop Assistants) which was a subsidiary of Chrysalis Records. Now, you are not going to believe this, and seriously it wasn't intentional at all, but I just discovered that Blue Guitar was set up by none other than Geoff Travis who was of course the founder of Rough Trade Records!
I honestly think Rough Trade should be giving me something for the free adverstising I've given them this week!
Below I've included the 2nd album from The Mighty Lemon Drops, World Without End and a Top 10 of my favourite Lemon Drops tracks. There's a few more albums on You Tube that are worth checking out as well.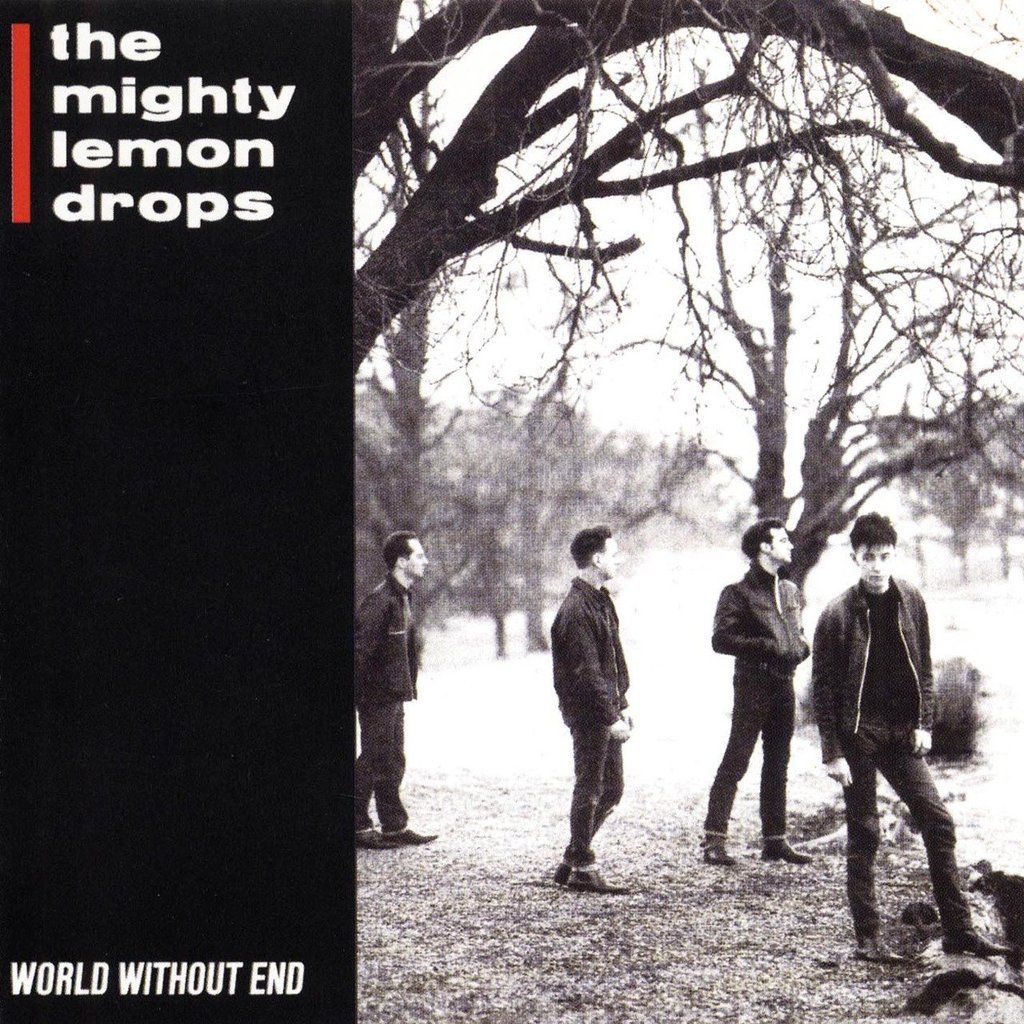 World Without End - The Mighty Lemon Drops
UK Chart #34
Personnel
The Mighty Lemon Drops:
Paul Marsh - Vocals
David Newton - Guitars
Tony Linehan - Bass
Keith Rowley - Percussion
01. Out of Hand.
Let The Day Begin...Let The Day Start!