Half Man Half Biscuit have been on the go since 1984 and are one of the great Indie discoveries from Birkenhead, Merseyside. They have been on the same record label (Probe Plus) ever since their debut release in 1985 entitled Back in the D.H.S.S. (for non-residents of the United Kingdom that stands for the Department of Health and Social Security). Geoff Davies (founder of the label) signed the group on the basis of a tape they gave to him, saying "I thought that if the tape was half as good as the titles then I'd want to record this group". The band's debut album sold over 50,000 copies!
Geoff Davies was of course correct. The song titles are the things that totally grab you and make you WANT to listen to the band.
With that in mind here's a little playlist

to listen and indluge in the seminial whit and wisdom of Nigel and the lads. There's 24 songs in no particular order of preference:
My Favourite Half Man Half Biscuit Tunes
On The Playlist
99% Of Gargoyles Look Like Bob Todd.
The Len Ganley Stance.
The Trumpton Riots.
All I Want For Christmas is a Dukla Prague Away Kit.
I Was a Teenage Armchair Honved Fan.
Outbreak Of Vitas Gerulaitis.
4AD3DCD.
Tour Jackets With Detachable Sleeves.
Dead Men Don't Need Season Tickets.
Four Skinny Indie Kids.
Split Single With Happy Lounge Labelmates.
Gubba Look-a-Likes.
Twenty Four Hour Garage People.
Corgi Registered Friends.
Mate of the Bloke.
We Built This Village On A Trad. Arr. Tune.
Took Problem Chimp To Ideal Home Show.
Give Us Bubblewrap.
Left Lyrics in the Practice Room.
Rock And Roll Is Full Of Bad Wools.
Adam Boyle Has Cast Lad Rock Aside.
I Left My Heart In Papworth General.
Lock Up Your Mountain Bikes.
On Finding The Studio Banjo (Trumpton Riots on Banjos!).
Dedicated to the memory of the late great John Peel who was a champion for Half Man Half Biscuit.
Also to my 'Boro loving friend Coxy.
Oh and why not throw a complete album into the mix as well?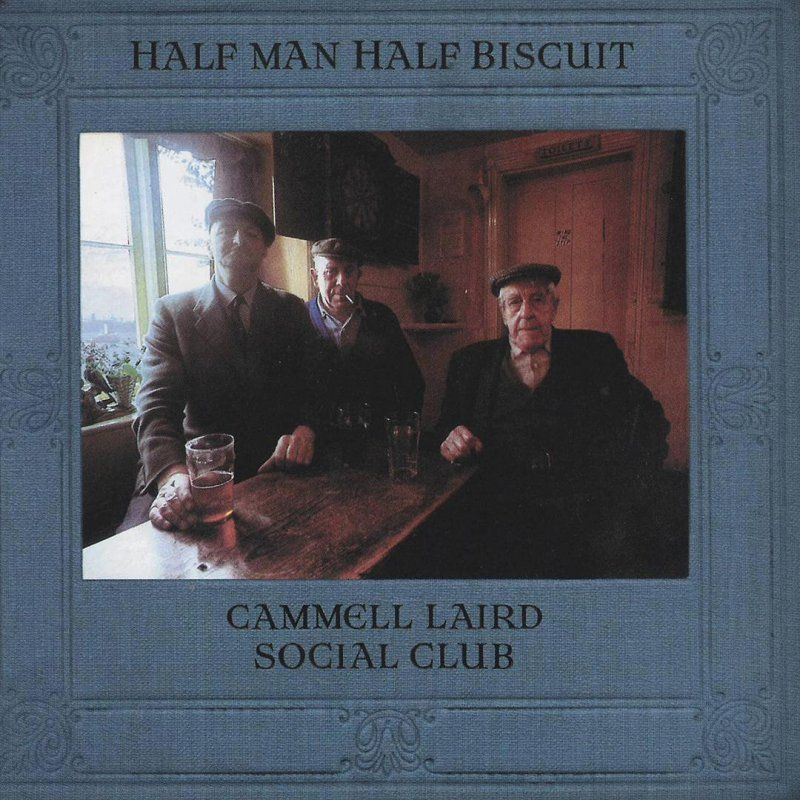 Cammell Laird Social Club - Half Man Half Biscuit
01. The Light At The End Of The Tunnel (Is The Light Of An Oncoming Train) 02:32
02. When The Evening Sun Goes Down 03:32
03. San Antonio Foam Party 03:25
04. Them's The Vagaries 03:28
05. If I Had Possession Over Pancake Day 02:14
06. The Referee's Alphabet 04:32
07. She's In Broadstairs 03:38
08. Tyrolean Knockabout 03:24
09. Breaking News 03:07
10. 27 Yards Of Dental Floss 02:36
11. Paradise Lost (You're The Reason Why) 02:28
12. Thy Damnation Slumbereth Not 06:23
13. Stavanger Töestub 00:25
Let The Day Begin...Let The Day Start!