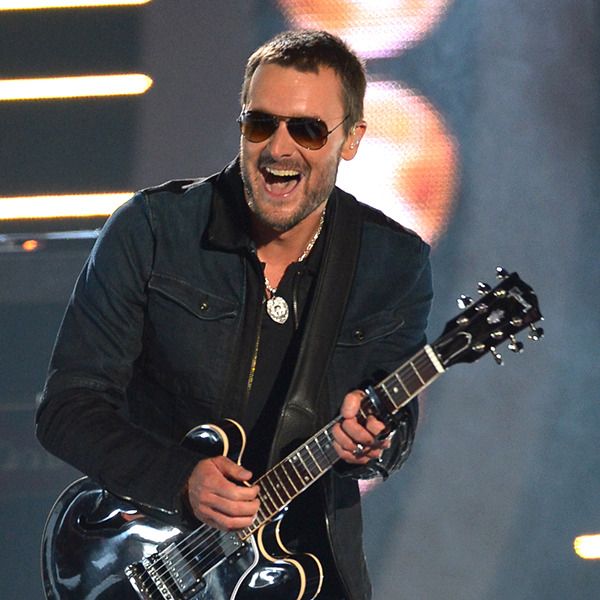 The name Eric Church first crept into people's conciousness in 2010 when he scored a surprise Top 20 hit in the USA with his song 'Springsteen'. But his stock has been on the rise since 2006 and his debut album Sinners Like Me (US Chart #29). Three years later Carolina went a bit higher (#17). 2011 saw him hit the top spot on the US Country Chart and the Billboard Chart with his album Chief. The Outsiders (2014) also hit #1 in both charts and his latest Mr Misunderstood stalled at #2. Stuck in the middle of all this was his live album Caught in the Act which gave a good insight into the concert performance of Mr Church and showed why at the end of 2014 he was the top selling Country act on the market.
He has been nominated for various awards at the ACM Awards - winning Top New Solo Artist in 2011, Album of the Year for Chief in 2013 (though it was first nominated in 2012!), Vocal Event of the Year for The Only Way I Know (with Jason Aldean and Luke Bryan) in 2013, and the Jim Reeves International Award in 2015, and Video of the Year for Mr Misunderstood at the 2016 Ceremony.
At the American Country Awards in 2012 he won Song of the Year for Springsteen. The American Music Awards in 2014 The Outsiders won Favourite Country Album.
At the CMA Awards (man there is a lot of Country Music Award ceremonies isn't there!) he won Musical Event of the Year for Raise 'em Up with Keith Urban.
Along with all those wins there were many nominations at all of the above events and also a number of nominations between 2012-2015 at The Grammy Awards for which he is yet to win one.
His latest album by the way, Mr Misunderstood, was released in November last year and took everyone a bit by surprise with no fanfare and no promotional advertisements in preparation for the release. Current radio single from the album is Record Year.
Caught in the Act - Eric Church
US Chart #5
That's Damn Rock 'n' Roll ft Lzzy Hale
Let The Day Begin...Let The Day Start!