To further show just how musically diverse we are today how about a little bit of Motown?
Released on this day in 1966, the sixth studio album from Stevie Wonder.
It does contain a couple of older recordings on it, a single from 1962 - Contract on Love and an unissued single from 1964 - Pretty Little Angel. Also Stevie covers Bob Dylan's Blowing in the Wind and a cover of Teach Me Tonight that features the legendary Levi Stubbs and The Four Tops.
The album is seen as an attempt by Stevie Wonder to demonstrate some maturity and get away from the "Little Stevie Wonder" tag.
A delicious slice of 60s Soul I reckon.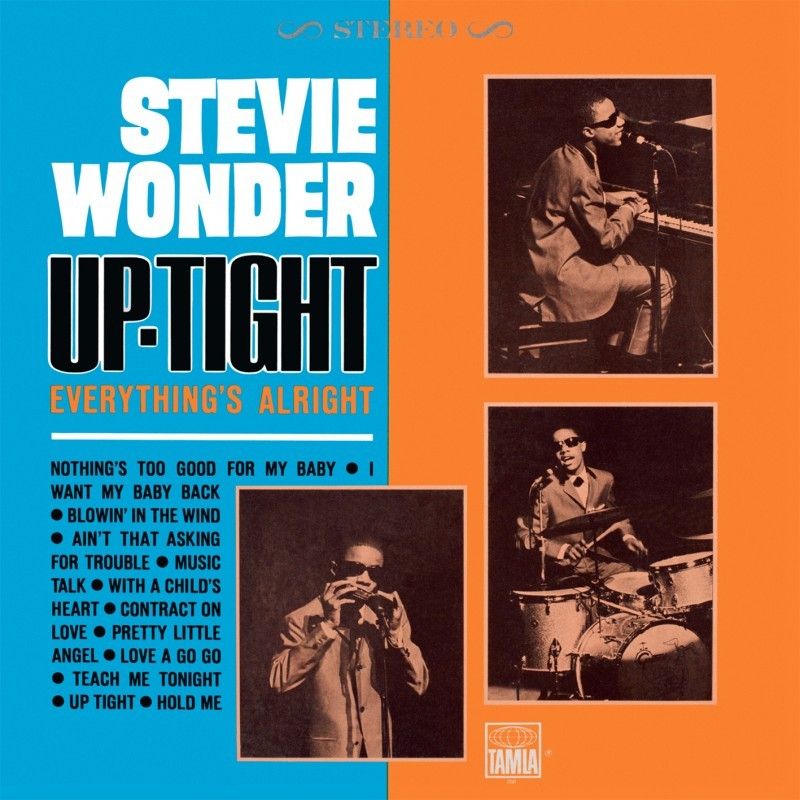 Produced by Henry Cosby, William "Mickey" Stevenson, Clarence Paul, Brian Holland & Lamont Dozier
UK Chart #14

Uptight