The Specials - The Specials
2 Tone Records
Produced by Elvis Costello and The Specials
Released 19th October 1979
UK Charts #4
US Charts #84
One of the great debut albums of the late 1970's came from The Specials from Coventry. They had been on the go since 1977, had supported The Clash on the On Parole Tour along with America's Suicide back in the day when they were called The Automatics (though they did change their name either during the tour or prior to the tour to
The Special AKA

).
In 1979 keyboardist Jerry Dammers formed 2 Tone Records with the debut release being a split single between The Special AKA and The Selecter.
Although when the album was released it received mixed reviews from the music press it sold well peaking at #4 in the UK and the band were responsible for spearheading a new interest in the great old Ska records of the 1960s and early 1970s.
If ever there was a reviewer you like to slap upside the head it has to be David Hutcheon (only kidding Mr Hutcheon!) who whilst reviewing the 2002 reissue, for Mojo said that "Specials doesn't feel quite as exciting as it did 23 years ago" - really! I actually think it does and seems even more fitting to the times we are in here in 2016.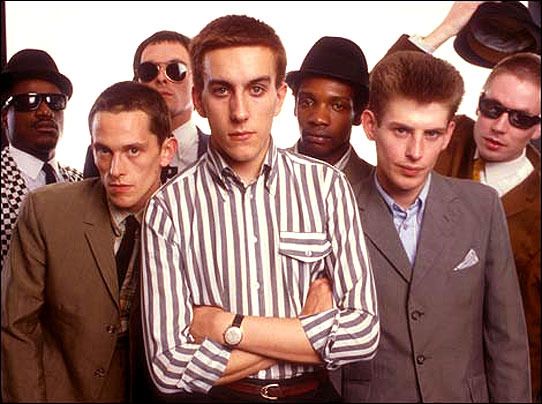 Today is the birthday of Jerry Dammers
Born on this day in 1954.
Let The Day Begin...Let The Day Start!