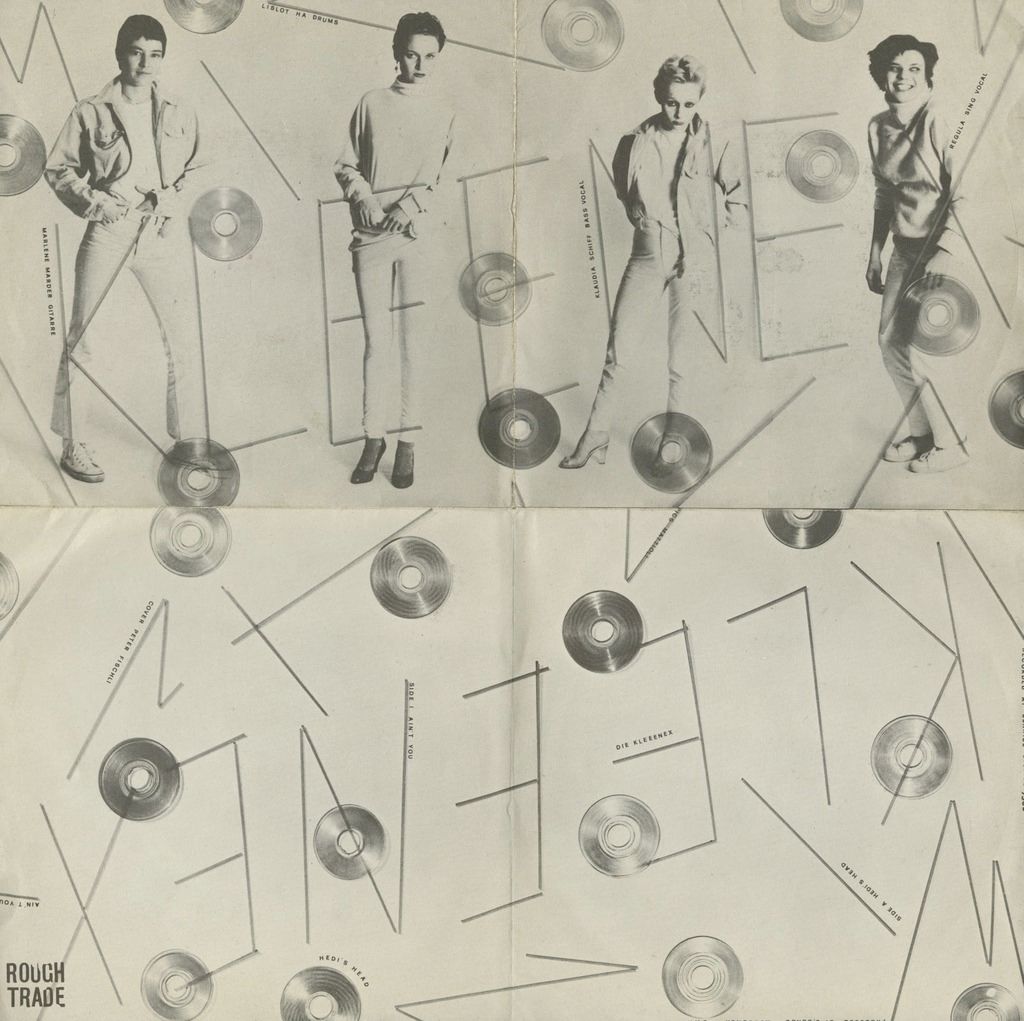 I had intended to do something completly different today but last night I heard the sad news regarding the passing of Marlene Marder aged 61 years old. The cirmcumstances regarding her passing on Sunday 15th May have not been revealed as of yet but her US label Kill Rock Stars apparently broke the news at some point yesterday.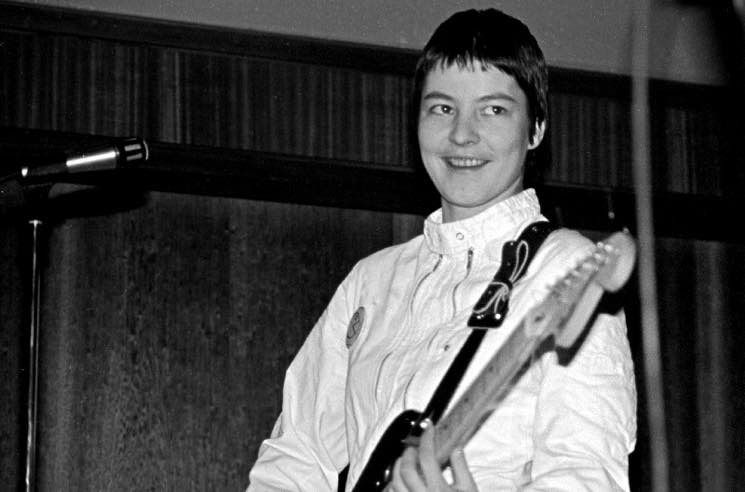 (Marlene Marder)
In case you are scratching your head and wondering who on earth Marlene Marder was, let me throw a little light on that for you.
Marlene was the guitarist for Kleenex (who later changed their name to LiliPUT due to pressure of legal charges against them by the Handkerchief Manufacturers). The band originally formed in Zurich, Switzerland in 1978, though Marlene was not in the original line-up but was in the band when they released their debut EP on the Sunrise label. Ain't You and Hedi's Head were reissued as a stand alone single on Rough Trade Records in November 1978 (the 9th single to be released on the label).
Band member chronology
1978: Klaudia Schiff, Lislot Ha, Regula Sing, Rudolph Dietrich, Gogi
1978-1979: Klaudia Schiff, Marlene Marder, Lislot Ha, Regula Sing
1979-1980: Klaudia Schiff, Marlene Marder, Lislot Ha, Chrigle Freund, Angie Barrack
1981: Klaudia Schiff, Marlene Marder, Chrigle Freund
1981-1982: Klaudia Schiff, Marlene Marder, Astrid Spirit, Beat Schlatter, Christoph Herzog
1982-1983: Klaudia Schiff, Marlene Marder, Astrid Spirit
They only released one more single under the name Kleenex in 1979 - Ü (Angry Side) / You (Friendly Side). After the threat of legal action against them by Kimberly Clark (makers of Kleenex Tissues) they renamed themselves LiLiPUT.
They would release a couple of albums and three more singles on Rough Trade - Eisiger Wind (though it was originally released on Off Course Records in 1980 but reissued a year later) in 1981, Die Matrosen 1980, and You Did It in 1983 before calling it a day.
A bit like The Raincoats who I posted about last week Kleenex/LiLiPUT got a new lease of life when Kurt Cobain of Nirvana named checked them on his Top 50 Favourite Albums.
Marlene was actually responsible for putting together the Compilation album below that came out in 1993 and then reissued in 2001.
There's actually a rather lovely interview with Marlene from 1998 where she talks about the band and what followed. It's well worth a read. Check it out HERE.
Kleenex/LiLiPUT (The Complete Recordings)
Off Course Records*
Released 1993
*Reissued in the USA by Kill Rock Stars in 2001
Kleenex/LiLiPUT (The Complete Recordings)
Kleenex/LiliPUT (The Complete Recordings)
Disc 2
Let The Day Begin...Let The Day Start!