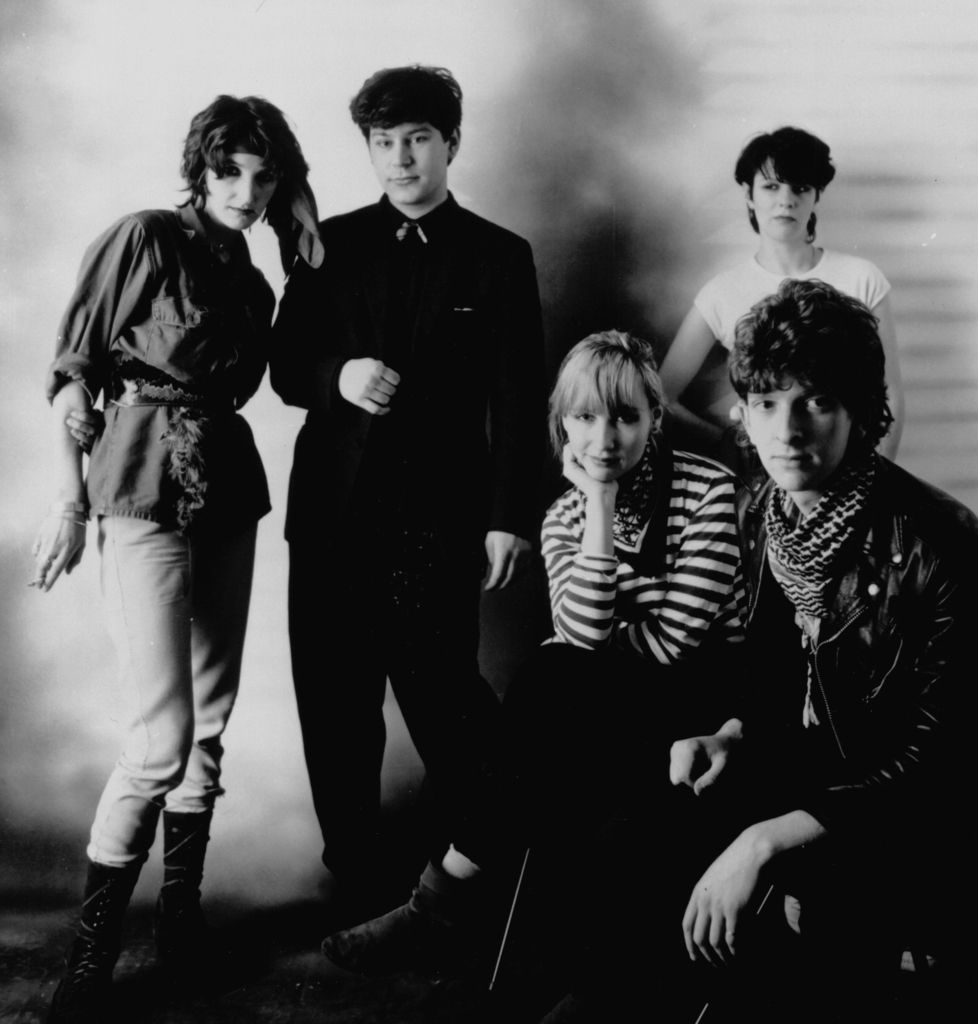 Delta 5 were one of those brilliant Post Punk/
Indie bands that hailed from Leeds. Some might quibble about me sticking Delta 5 in with the Indie crowd but I think it is actually quite fair to place them there as they were a band who were actually on an Indie label (pretty much like yesterday's post on The Raincoats) - Rough Trade.
They only released one album (See the Whirl in 1981) and five singles, the first three of them are featured on the compilation album below. I've included links to the last two singles below as well.
The band were formed as a bit of a joke at first but went on to become a major force on the live circuit in Leeds. Their sound was reminiscent to fellow Leeds band Gang of Four. Like many bands at the time they were heavily involved with Rock Against Racism and suffered a terrible assualt at the hands of Skinheads affiliated to Rock Against Communinism (a right wing organization that promoted White Power bands like Skrewdriver). Ros Allen from Delta 5 was recognized in a pub by at least eight British Movement Skinheads and was called a "Communist Witch" and upon leaving the pub with other bandmates they were set upon by the thugs and beaten to a pulp! Guys beating up girls! How manly is that!
Not that I ever condone violence but I totally understood when Vocalist/bassist Bethan Peters told Greil Marcus in 1980 that the sight of skinheads doing "Sieg heil" salutes was common at their gigs and how she once grabbed one of them and repeatedly smashed his head into the stage! What's amazing about this is that the ladies of Delta 5 were not exactly a bunch of bruisers!
I was really pleased to see that the American based label Kill Rock Stars had put together the compilation below and released it in 2006. It was a great reminder of how good Delta 5 were in the Studio and live (the last three tracks are from a concert). The label has also put out compilations of music by Essential Logic and Kleenex/Liliput. Check out the albums over on the You Tube Page for Kill Rock Stars.
Singles and Sessions 1979-81 - Delta 5
Produced by Delta 5, Rob Warr, Phill Brown, Terry Hammer
Released 26th January 2006
Singles on PRE
PRE 24 1982
Let The Day Begin...Let The Day Start!