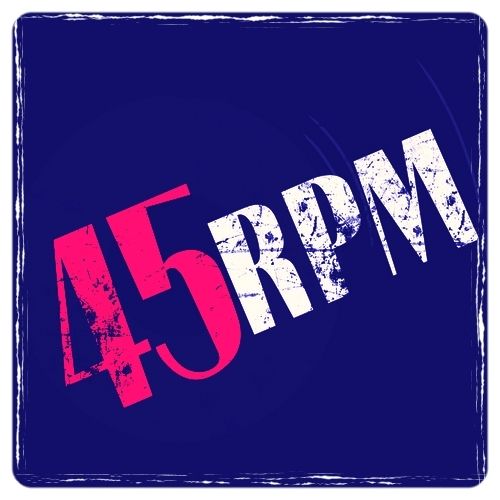 For their first single on a major label Stiff Little Fingers chose one that they were not overly convinced about themselves. The excellent biography

Kicking Up A Racket

tells the story of how the band tried to get former Rough Trade man Geoff Travis and Mayo Thompson to produce the single but they didn't like Straw Dogs at all and wouldn't put their names to You Can't Say Crap On The Radio and so were "shown the door and have never spoken since" (p181).
Jake also claimed that they'd kept the track sounding pretty rough and "nasty and noisy musically". In the book Henry is quoted as saying that "We decided that the (first) single we put out has to be so bad that nobody would buy it. The reason behind this was we don't want the first major label single to be a huge hit because it would look like we sold out...and been made into a manufactured band".
Chrysalis took it as it was and somehow the single became the first SLF single to enter the Top 50!
The single received a terrible slating by the music press, here's two verdicts from a couple of the music papers I was reading at the time:
Melody Maker's Ian Birch said that the lyrics sounded forced and very unconvincing, "like a person in his late twenties trying to recapture the righteous indignation of someone in his late teens".
Tony Parsons of the NME dismissed it with "Frederick Forsyth for headbandgers, chewing gum for the ears, crass and unlistenable".
I'm glad that I never listened to them. I heard Straw Dogs as part of the John Peel Session, their third for his show on Radio 1, and loved it from the first moment I heard it. That session included a storming version of their next single At the Edge (which bizzarely would come out a month after the release of Straw Dogs) and that would be their highest placing single reaching #15. Also on the session was what would become their third single on Chrysalis (Nobody's Hero) and the launch to their second album Nobody's Heroes.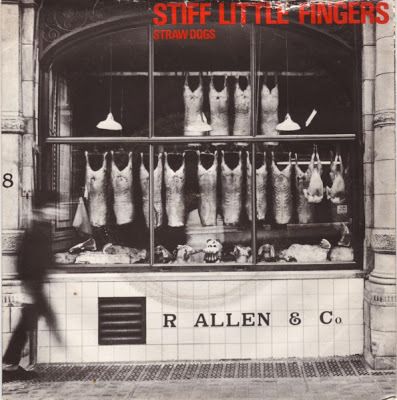 Straw Dogs / You Can't Say Crap On The Radio
A Rigid Digits Production*
Released 21st September 1979
*SLF produced it themselves
Jake Burns – vocals/guitar
Jim Reilly – drums
Henry Cluney – guitar
Ali McMordie – bass
A-Side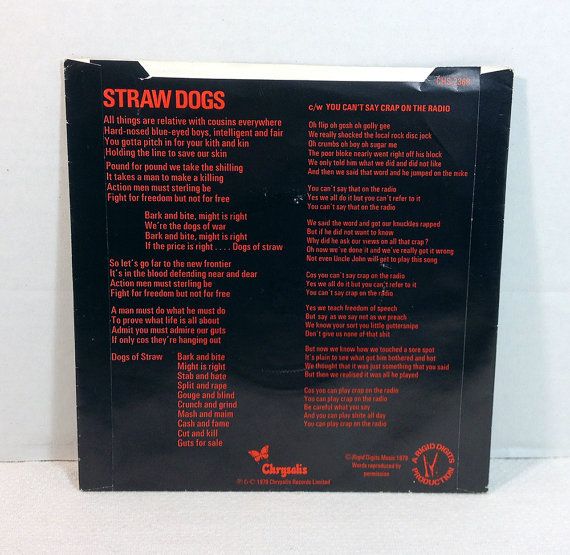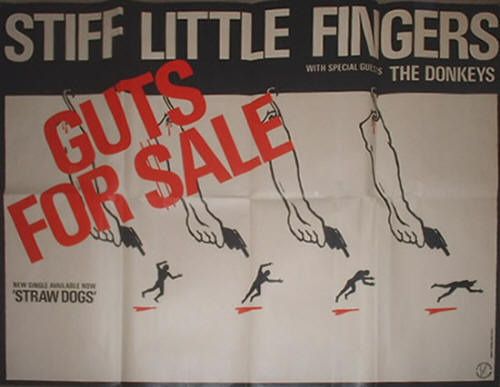 *This particular airing, including Peel's comments was taken from the repeat of the session on the evening of 10th October 1979.