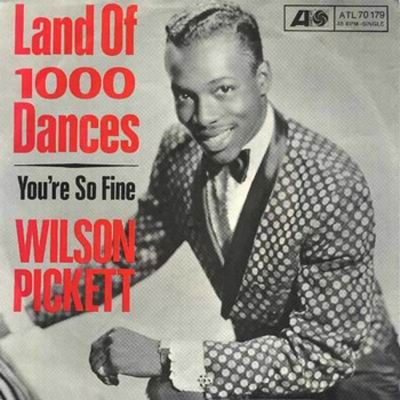 The 21st Playlist in the series Music is the Doctor is dedicated to all things Dance.
Land of 1000 Dances - Wilson Pickett.
Sadie Hawkins Dance - Relient K.
Do You Wanna Dance - Ramones.
Let's Dance - Silicon Teens.
Life Begins At The Hop - XTC.
King of the Bop - The Nipple Erectors.
Shake - Eddie and the Hot Rods.
The Magnificent Dance - The Clash.
Safety Dance - The Donnas.
Dancing With Myself - Generation X.
Spin-O-Rama - The Primitives.
Four Simple Words - Frank Turner.
Dance This Mess Around - The B-52's.
Twist and Shout - The Isley Brothers.
Do The Dog - The Specials.
Mystery Dance - Elvis Costello.
Sally Can't Dance - Lou Reed.
Let's Dance - David Bowie.
Dancing the Night Away - The Motors.
Miss Europa Disco Dancer - Manic Street Preachers.
Mary Jane's Last Dance - Tom Petty and the Heartbreakers.
Dance to the Bop - Gene Vincent.
Pogo Dancing - Chris Spedding and The Vibrators.
Demolition Dancing - The Ruts.
The Politics of Dancing - Re-Flex.
Juke Box Jive - The Rubettes.
Non-Stop Dancing - The Jam.
New Dance - Secret Affair.
Bring On The Dancing Horses - Echo and the Bunnymen.
Land - Patti Smith.