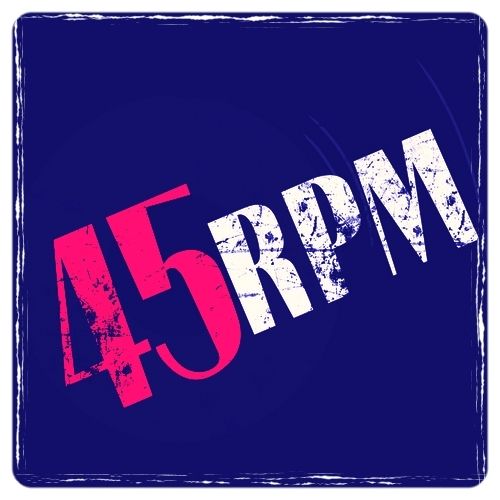 Quite a

few links

on this one so

click on them

to enjoy more music from the early days of U2.
A Day Without Me was the 2nd single U2 released on Island Records. Prior to this they had released the Three EP (only released in Ireland), Another Day (only released in Ireland), and 11 O'Clock Tick Tock. It was the lead single from the up and coming Debut Album Boy which would be released on 20th October 1980.
A few days after the release of the single U2 began their residency at The Marquee in Wardour Street. So on the 8th, 15th, 22nd and 29th they blasted out songs that would feature on the debut album. I was at all four, mainly because at the time I was working as a glass collecter. The first two I recall were not overly busy but the final two there were punters lined up all the way to Oxford Street! These were the days when it was a rare thing to get advance tickets, and if you did you got them from the Marquee Box Office. Price of admission was £1.25!! Here's the bill for the final week at The Marquee. U2 have actually just released a recording of this final night to their fan club members on two 10" Discs. Here's Into the Heart from that show.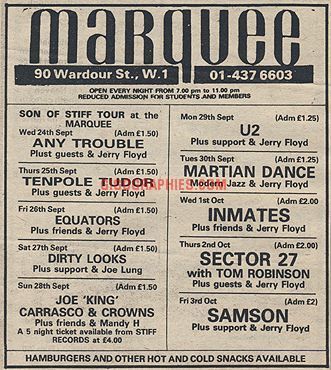 A-Side and B-Side
A Day Without Me / Things To Make And Do (Instrumental)
Produced by Steve Lilywhite
Released 4th September 1980