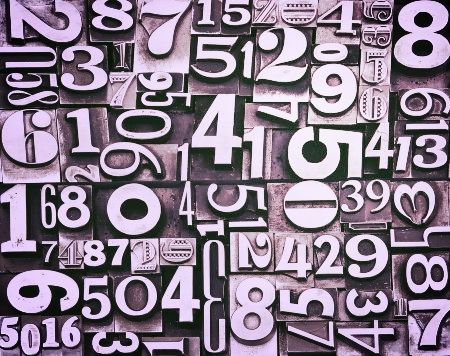 This week's theme for Music is the Doctor is Numbers. It was tough choosing the songs today as there are so many I could have chosen from. There's a few on the playlist that may surprise but hey, it's good to be shocked sometimes! Put your feet up and enjoy a rather eclectic mix of 30 tunes!
Numbers, we can't live without them, they are everywhere from Credit Cards to Birth Certificates, Club Membership to Political Party Membership, Menu choices to the Drinks order. We cannot avoid them and whilst to some we may be just be a number we are always willing to shout from the rooftops

"I AM NOT A NUMBER!"
One Great Thing - Big Country.
Eat For Two - 10,000 Maniacs.
Three Bands Tonight - The Directions.
5 Minutes - The Stranglers.
Seven Minutes to Midnight - Wah! Heat.
Eighth Day - Hazel O'Connor.
Riot in Cell Block No. 9 - Dr Feelgood.
10th Floor - Long Tall Shorty.
Safety in Numbers - TV Smith.
You Got My Number (Why Don't You Use It) - The Undertones
Eleventh Hour - Jars of Clay.
Twelve Volt Man - Jimmy Buffet.
Sixteen Again - Buzzcocks
17 Years of Hell - The Partisans.
19th Nervous Breakdown - The Wedding Present.
Twenty Flight Rock - Eddie Cochran.
Away From The Numbers - The Jam.
634 5789 - Wilson Pickett.
Forty Five Hundred Times - Status Quo.
24 Hour Garage People - Half Man Half Biscuit.