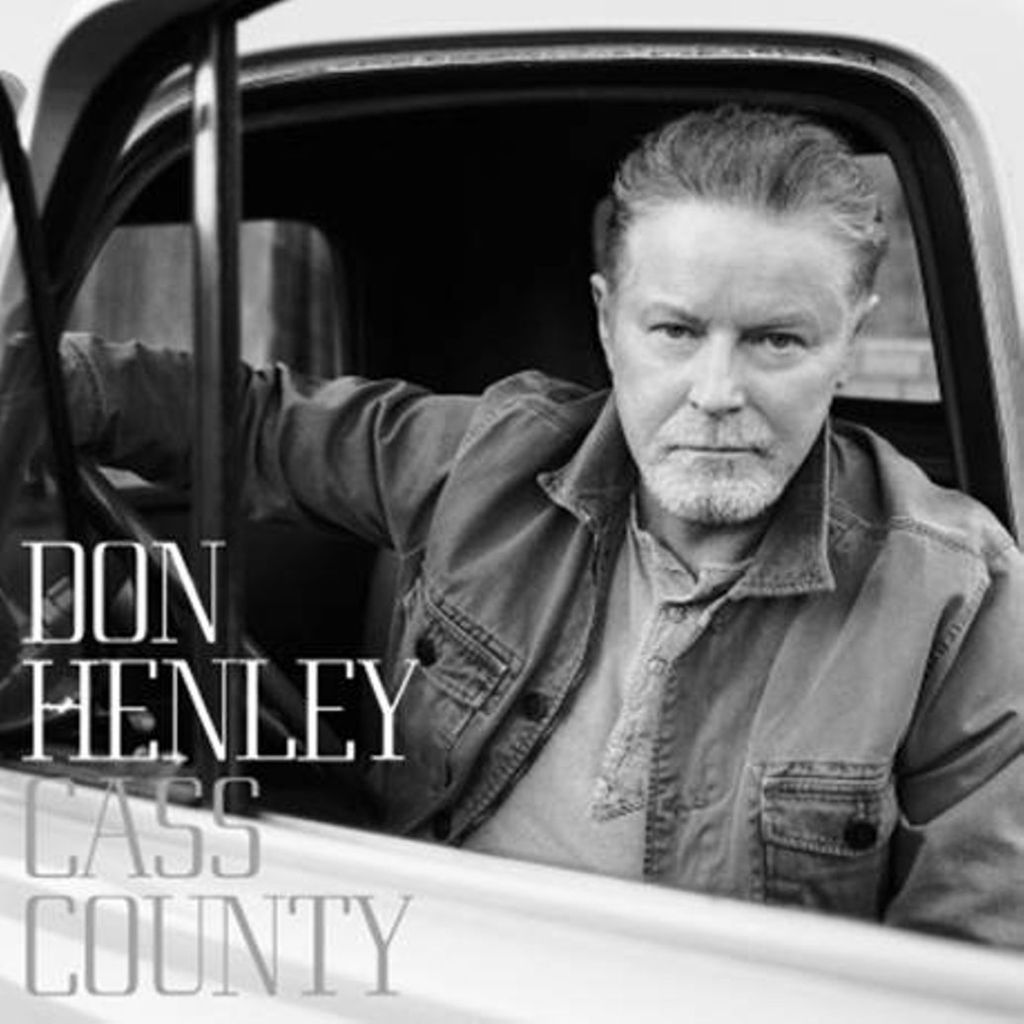 With the Eagles finally completing their "Farewell Tour" (again!) Don Henley has time to release his first solo album in 15 years! His fifth album was recorded in Nashville over a period of years alongside the original drummer for Tom Petty and the Heartbreakers and long time collaborator Stan Lynch. Both Lynch and Henley Co-Produce the project. A host of guests appear on the album, some just doing backing vocals! The all-star guests include Merle Haggard, Mick Jagger, Alison Krauss, Vince Gill, Miranda Lambert, Martina McBride, Ashley Monroe, Dolly Parton, Lucinda Williams and Trisha Yearwood. The album is released on Capitol Records.
It's a Country Album, but Henley doesn't see that as a bandwagon he's jumping on but something that is an extension of the person he is (he's a Texan born boy so Country music is in his veins!). Eleven songs penned by Henley and Lynch and a few seasoned covers thrown in for good measure.
Here's a few thoughts about the tracks:
Bramble Rose (featuring Miranda Lambert and Mick Jagger)
For the most part the album works really well and the opener is pretty good up until the point that Mick Jagger's vocals enter the fray! Kind of ruined it for me as it's a great wee tune.
The Cost of Living (featuring Merle Haggard)
This is actually one of a number of tracks that I could almost hear the Eagles doing! Haggard knows a lot about The Cost of Living and so brings an authenticity to the song.
Don Henley almost sounds like he's been steeped in a lot of modern Country by the likes of Urban, Brooks, Church etc. A good stomper of a tune.
This another that has that Eagles type sound. It shows Henley as a great storyteller in song.
This is one of those songs that you are going to see turn up with photo montages etc of people's lives. It's good though and Henley's voice sounds great on it.
Not bad, a bit of a slow ballady type of tune.
That Old Flame (featuring Martina McBride)
One of the standout tracks on the album I think. His voice fits well with McBride's. I saw a review that said she owns him on this song, and I don't think that's right at all. She doesn't overpower but does enough to really enhance the song.
The Brand New Tennessee Waltz
Wasn't overly fussed about this one, it's a bit twee. Originally released by Jesse Winchester back in the early 1970's

Words Can Break Your Heart
Reminiscent of his earlier work on End of the Innocence album I think but still a great set lyrics speaking some down to earth truth.
Whe I Stop Dreaming (featuring Dolly Parton)
A beautiful reading of the old Louvin Brothers song.
Lucinda Williams does the backing vocals on this one and it's a delicious song, another standout track.
Lyrically this sounds like a typical Country song, tales of regret, hopelessness, sin etc. It's the kind of song you'd expect from a drunk old fella at the bar giving a lesson on morality! Not meaning that it's a poor song, it's just the kind of image that came into my head.
Tracklist for Deluxe Edition
1. "Bramble Rose" (featuring Mick Jagger and Miranda Lambert) 4:30
2. "The Cost of Living" (featuring Merle Haggard) 3:40
3. "No, Thank You" 3:45
4. "Waiting Tables" 4:47
5. "Take a Picture of This" 4:06
6. "Too Far Gone" 3:43
7. "That Old Flame" (featuring Martina McBride) 4:25
8. "The Brand New Tennessee Waltz" 3:20
9. "Words Can Break Your Heart" 3:40
10. "When I Stop Dreaming" (featuring Dolly Parton) 3:06
11. "Praying for Rain" 5:00
12. "Too Much Pride" 3.45
13. "She Sang Hymns Out of Tune" 3:15
14. "Train In the Distance" 4:47
15. "A Younger Man" 4:20
16. "Where I Am Now" 2:34
Expanded Edition from Target includes
It Don't Matter To The Sun (featuing Stevie Nicks)

.
Here Comes Those Tears Again (featuring Alison Krauss).