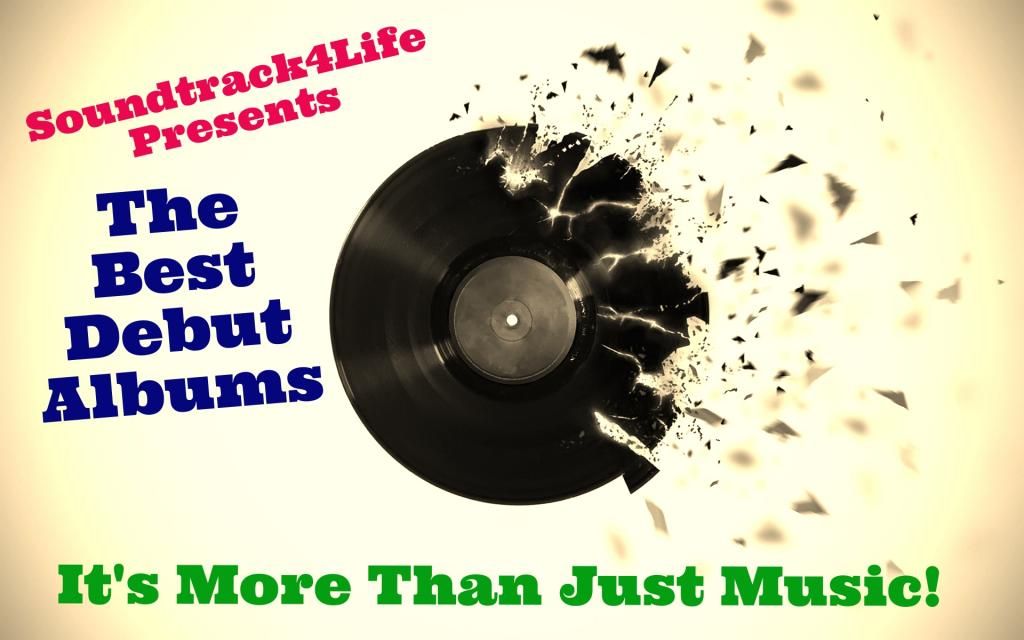 In 1962 Francis Rossi and Alan Lancaster formed a band whilst they were still at school (Sedgehill Comprehensive School, Catford, South East London - a few miles down the road from where I grew in Sydenham) and they called that band The Scorpions. They made their live debut a year later in Dulwich, South East London at a sports club.

In the same year that they played live for the first time John Coghlan took over the drum stool and the band changed their name to The Spectres. Writing their own material they met Rick Parfitt (around 1964 I think) and by the end of 1965 Parfitt and Rossi were good mates and made a commitment to continue working together (though Parfitt would not join the band until 1967). Parfitt was involved in a cabaret band called The Highlights.
July 18th 1966 The Spectres signed a record deal with Piccadilly Records
, a five year deal and in 1966 they released two singles: 'I (Who Have Nothing)' and 'Hurdy Gurdy Man'. In 1967 they relased a third single, 'We Ain't Got Nothing Yet', a song originally released by a New York Psychedelic band The Blue Magoos. None of the singles reached the charts.
In 1967 they changed their name to The Traffic Jam and then had to change it again due to confusion with Steve Winwood's band Traffic. Under this name they released another single ('Almost But Not Quite There') that also failed to chart. The new name of the band was The Status Quo and with Rick Parfitt now on board their fortunes were about to change.
Released in January 1968 the first single from The Status Quo was 'Pictures of Matchstick Men'. It would reach #7 on the charts and I love Francis Rossi's explanation about how the song came to be written:
"I wrote it on the bog. I'd gone there, not for the usual reasons...but to get away from the wife and mother-in-law. I used to go into this narrow frizzing toilet and sit there for hours, until they finally went out. I got three quarters of the song finished in that khazi. The rest I finished in the lounge."

The follow-up, 'Black Viels of Melancholy' though did not chart and was thought of as just a copy of their debut single! 'Ice in the Sun', written by Marty Wilde followed and again they had a top ten single (eventually peaking at #8).
By 1969's Spare Parts album they had dropped "The" and were just known as Status Quo.
Whilst it's true that they made much better albums than the debut, and it's not really "great" due to the fact that it did not chart in the UK (and neither did their next three albums - all of which I still regard as special for one reason or another). It's an album I have a real affection for and that's why it would be on my list of The Best Debut Albums.
(These introductory comments were taken from a previous blog I posted called The School of Quo 1962-77)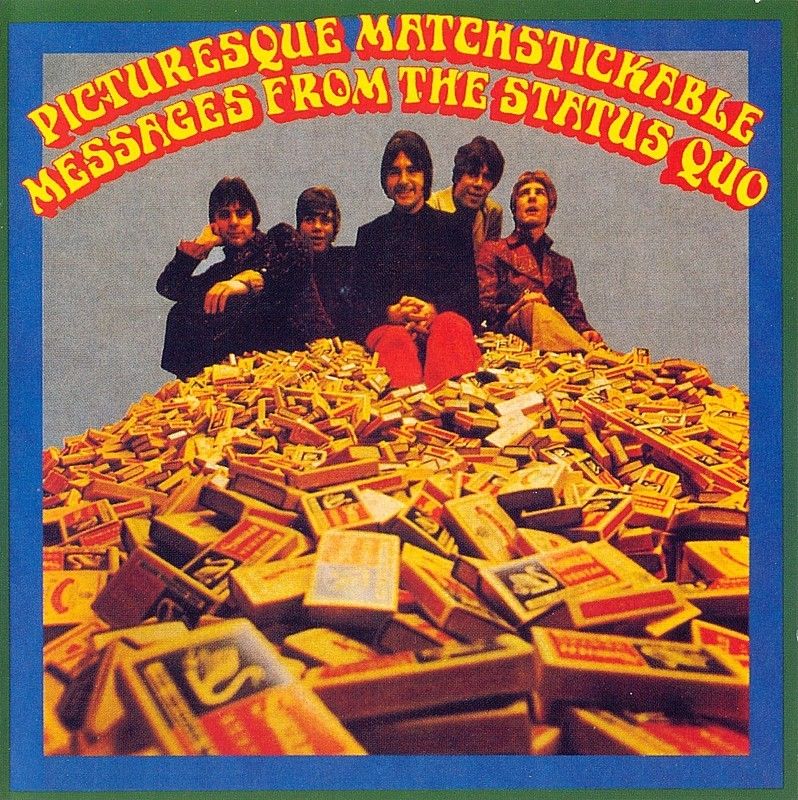 Picturesque Matchstickable Messages from the Status Quo - Status Quo
Produced by John Schroder
Released 27th September 1968
Personnel
Francis Rossi - vocals, lead guitar
Rick Parfitt - vocals, rhythm guitar
Alan Lancaster - bass guitar
John Coghlan - drums
Roy Lynes - vocals, organ
Disc 1 featured the album in Mono + Extras
Disc 2 featured a Stereo Mix of the album + BBC Sessions as The Spectres, Traffic Jam and The Status Quo