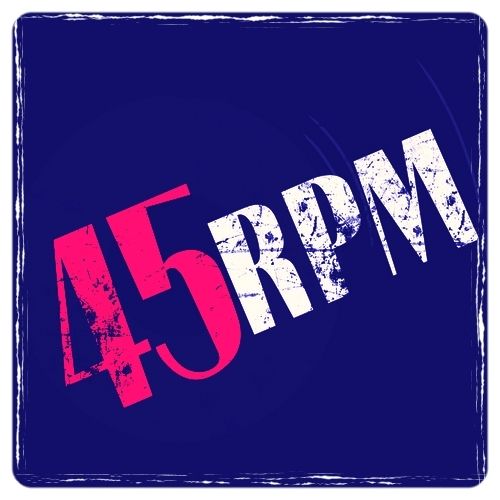 When Kevin Rowlands and Kevin "Al" Archer "stepped aside" from The Killjoys there was absolutely no telling what they would do next. Kevin Rowlands immeresed himself in Vintage Soul Music and so was born Dexy's Midnight Runners in 1978.
Their first single Dance Stance was released on Indie Label Oddball Records in 1979 and crept to #40 in the UK Singles Chart. I got to see them at The Marquee not long after that single was released and they were really impressive, a fantastic brass section as well. It was not long after when they got signed to EMI that they stood their ground on the release of their first single. EMI wanted the cover Breakin' Down The Walls of Heartache but the band were insisting on Geno, which the label thought was a mere B-Side! The band also refused to allow for a Double A-Sided Single and so on March 15th Geno was released and slowly climbed up the chart to reach #1 in May 3rd.
By the time Plan B was released in 1981, their fifth single, the band were in dispute with EMI. After the release Liars A To E the band had undertaken a very, very different image and direction musically.
Rowland then recruited fiddle players Helen O'Hara (from Archer's new group, the Blue Ox Babes), Steve Brennan and Roger MacDuff, known collectively as "The Emerald Express". With the addition of new bass player Giorgio Kilkenny, this line-up recorded Too-Rye-Ay in 1982, a hybrid of soul and Celtic folk, the new sound accompanied by a new look, with the band attired in dungarees, scarves, leather waistcoats, and what was described as "a generally scruffy right-off-the-farm look", or "a raggle-taggle mixture of gypsy, rural Irish and Steinbeck Okie". Rowland said of the new image: "These are my best clothes. Again it just feels right for the music. Everybody else is dressing up sort of straight-laced and pretty down-to-earth and we come in wearing these and it's like, y'know here we are, a bit of hoedowning is even possible".

The first single, The Celtic Soul Brothers, reached number 45 on the UK charts but the follow-up, Come On Eileen, became a Number One hit not only in the UK, but also in the United States, where it peaked at #1 in April 1983 on the Billboard Hot 100 chart. The follow-up Jackie Wilson Said (I'm in Heaven When You Smile), a cover of a Van Morrison tune, also reached the top 5 in the UK singles chart. The band sang this song on the UK comedy The Young Ones. When the band performed this single on the BBC TV music show Top of the Pops, instead of a picture of Jackie Wilson, the American soul singer, the band performed in front of a photo of Jocky Wilson, the Scottish darts player.
Jackie Wilson Said (I'm In Heaven When You Smile)
Produced by Kevin Roland, Clive Langer and Alan Winstanley
UK Chart #5