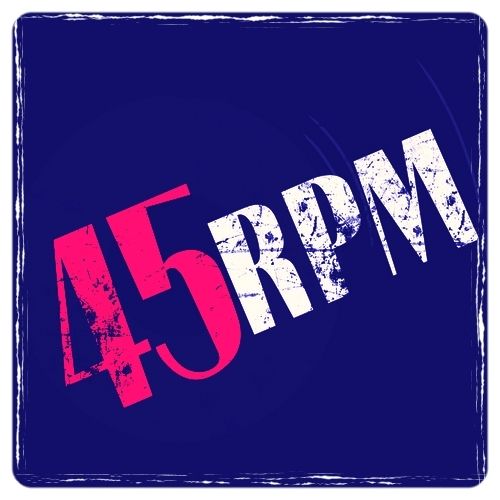 Three months prior to the release of their second single Slaughter and The Dogs had released their debut single on Rabid Records entitled Cranked Up Really High (backed by The Bitch).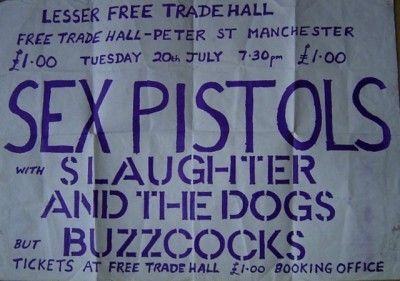 Slaughter and The Dogs already had their name written into Manchester Music History as they had appeared on the same bill as Sex Pistols and Buzzcocks at the Lesser Free Trade Hall. That concert was one of the prime forces for rise of the Manchester Punk Scene that exploded at The Electric Circus.
They also played The Roxy in Covent Garden, London and have a couple of songs on The Roxy London WC2 album (Runaway and Boston Babies). That album came out on Harvest EMI in June 1977 and also featured The Adverts, X-Ray Spex, Wire, Johnny Moped, The Unwanted, Eater and Buzzcocks.
The live performances of Slaughter and The Dogs caught the attention of Decca Records and their first release on the major was this, what has become a real Punk Classic (both A and B Side). The 12", limited to 10,000, came with a picture cover whilst the 7" didn't. The single has been reissued a number of times over the years on different labels.
I'm trying to remember if my mind is playing tricks on me but I'm fairly certain that Slaughter and The Dogs appeared on a Saturday Morning kids show on ITV where they played both songs, maybe someone can confirm if that was something that really happened.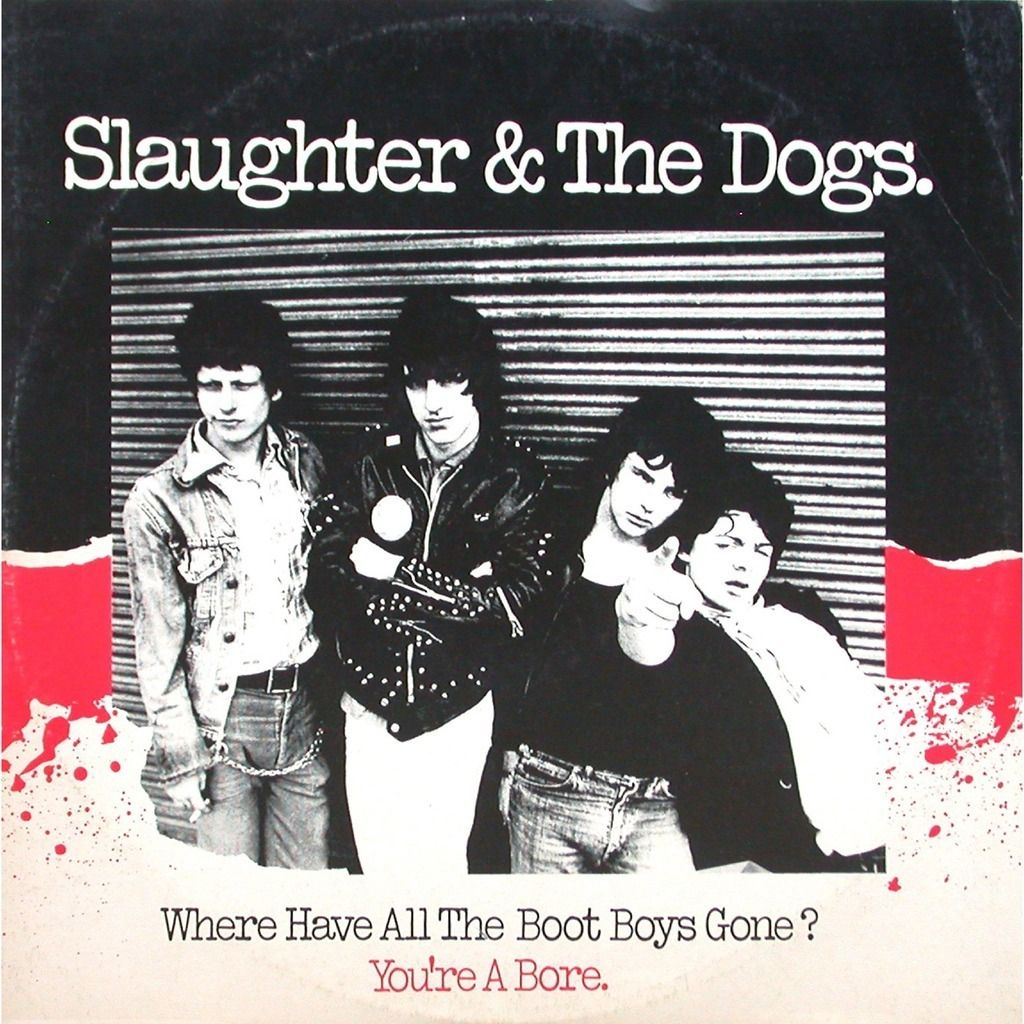 Where Have All The Boot Boys Gone? / You're A Bore
Released 16th September 1977
Howard "Zips" Bates - Bass
Brian "The Mad Muffet" Grantham - Drums
A-Side: Where Have All The Boot Boys Gone?
B-Side: You're a Bore