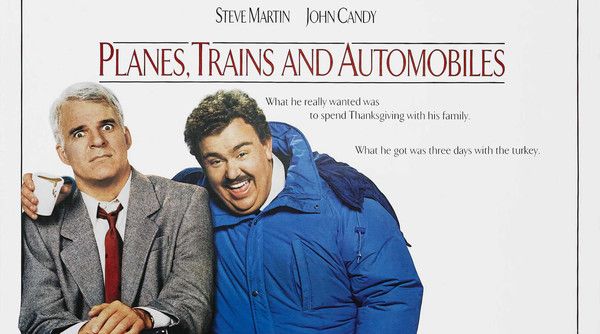 Bit of a quiet day for me today on the blog so this is the only one you are going to get today.
The 18th edition of Music is the Doctor and it's all about Travel and Modes of Transport.
Handling the Big Jets - The Members
Great instrumental and B-Side of Sound of the Suburbs.
Train in Vain - The Clash
A great wee single for The Clash and the third single taken from London's Calling.
Not a huge fan of Mr Numan, there's bits and pieces here and there I like but this one fitted the theme.
Airplanes - B.O.B ft Haley Williams
What to say? Maybe it was only because Haley of Paramore was on it that I thought it was okay!
This Train - Sister Rosetta Tharpe
I like to throw you for a loop from time to time and the next couple of songs will do that. This lady is an absolute legend.
1952 Vincent Black Lightning - Richard Thompson
I hadn't really heard a lot of Mr Thompson until a friend threw a bunch of his stuff my way. Not the normal kind of stuff I listen to but he's very impressive. This is one of his best tunes.
The Crystal Ship - The Doors
No words are ever enough to describe the wonder of this lot.
Deportee (Plane Wreck at Los Gatos) - Arlo Guthrie and Pete Seeger
"Deportee (Plane Wreck at Los Gatos)" is a protest song with lyrics by Woody Guthrie detailing the January 28, 1948 crash of a plane near Los Gatos Canyon,20 miles (32 km) west of Coalinga in Fresno County, California, United States. The crash occurred in Los Gatos Canyon and not in the town of Los Gatos itself, which is in Santa Clara County, approximately 150 miles away. Guthrie was inspired to write the song by what he considered the racist mistreatment of the passengers before and after the accident. The crash resulted in the deaths of 32 people, 4 Americans and 28 migrant farm workers who were being deported from California back to Mexico.
I've Got To Get To You - Dion
One of my favourites from the excellent Yo Frankie album.
Drive - The Gaslight Anthem
Have Love Will Travel - The Sonics
It's an old standard originally Richard Berry and has been covered loads of times. The Sonics' version is one of the best.
Punky Pop from the now defunkt Ghoti Hook originally released on Tooth 'n' Nail Records.
Not my favourite track of theirs but it was a big hit for them.
Train From Kansas City - The Shop Assistants
The Shangri Las used to do this and The Shoppies pulled off a great cover version.
Running Down A Dream - Tom Petty and the Heartbreakers
"It was a beautiful day, the sun beat down
I had the radio on, I was drivin'
Trees flew by, me and Del were singin' little Runaway
I was flyin'"
One Piece at a Time - Johnny Cash
How to make a car Johnny Cash style!
Waiting For The Ghost Train - Madness
"The station master's writing with a piece of orange chalk,
A hundred cancellations, still no one wants to walk,
Keep the hungry children from the skeletons in the back,
Paid to keep an eye out for the gipsy caravan,
Ooh - waiting for the train that never comes"
An Ode to a Norton rider.
Fourth single from Yachts. Released originally on Radar Records.
Land of Hope and Dreams - Bruce Springsteen and the E Street Band
"Yes, this train carries saints and sinners
This train carries losers and winners
This train carries whores and gamblers
This train carries lost souls

I said, this train carries broken-hearted
This train, thieves and sweet souls departed
This train carries fools and kings thrown
This train, all aboard"