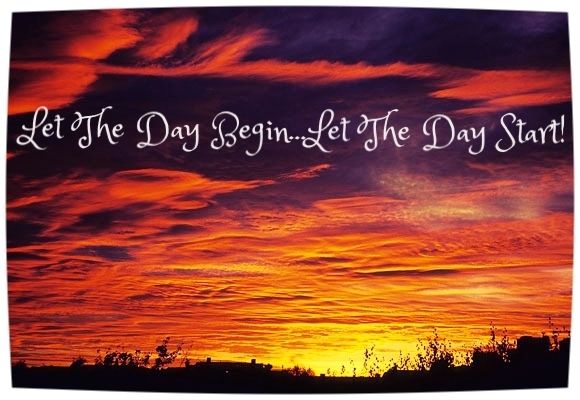 I had not intended this week to spotlight some of the ladies from the world of music but now that I've spotlighted two great ladies I think I'll continue that theme for the rest of the week. There will be a number of links in this piece so please click on them to enjoy the music.
Today I want to tell a little bit of the story of Tammi Terrell. Some of you might know her for the duets she made with Marvin Gaye back in the 1960's on Tamla Motown.
Tammi Terrell was born Thomasina Winifred Montgomery on 29th April 1945 in Philadelphia to parents Jennie and Thomas Montgomery. Her father owned a barbershop but was also involved in local politics and her mother was an actress.
In her memories about her sister, Ludie Montgomery writes that Terrell was the victim of sexual molestation by three boys after leaving a neighborhood party at the age of eleven. The boys were arrested and convicted on a rape charge.
She was nicknamed Tommie but after seeing the film Tammy and the Bachelor when she was 12 years old she changed it and wanted to be known as Tammy. It was around this time that she began experiencing severe migraine headaches. At the time little was thought of their significance in her young life.
Before turning sweet 16 Tammy had signed a contract under the Wand Records subsidiary of Scepter Records after she was discovered by Luther Dixon. She released her first single under the name Tammy Montgomery in 1961, 'If You See Bill', followed in 1962 by 'Voice of Experience'. She also recorded a number of demos for The Shirelles (who had become the first African-American Girl Group to have a #1 record on the Billboard Charts with Gerry Goffin and Carole King's 'Will You Still Love Me Tomorrow' in 1960). She left Wand/Scepter Records after meeting James Brown and signed on as a backing singer for The James Brown Revue Concert Tour.
In 1963 she recorded a new single for Try Me Records, which was owned by James Brown. 'I Cried' became her first charting single getting to #99 on the Billboard Hot 100. The arrangement came to an end with James Brown, I've read a few things that have said that Tammy was in a relationship with Brown and that it got abusive (something that would turn up again in her life at a later date) and so ended it.
Her next stop was to Checker Records where she only released one single, which she co-wrote ('If I Would Marry You'), it failed to chart but you could already begin to feel the power of her soulful voice beginning to come to fruition. But this failure, as she saw, it led her to semi-retirement from the music business and back to school at the University of Pennsylvania where for two years she studied Pre-Med. Whilst at school Jerry Butler (who had a number of hit records behind him and had also been a member of The Impressions with the great Curtis Mayfield) asked her to join in him on some dates he was doing with the promise that she could still stay in school.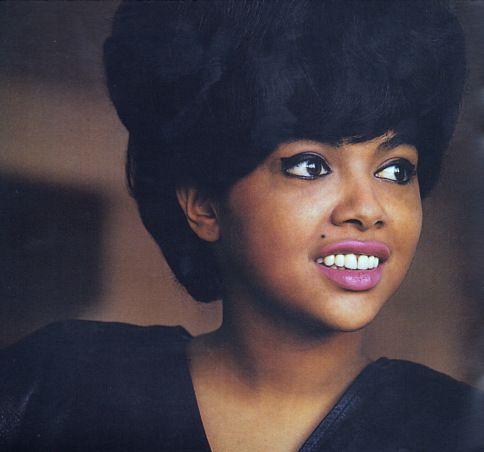 (Tammi Terrell in 1968)
One of those dates, in April 1965 took them to Detroit and the Twenty Grand Club where a certain CEO called Berry Gordy spotted her and promised he would sign her to his label Motown Records.
True to his word on the 29th April 1965 (Tammy's 20th birthday) she signed for the label and soon after released her debut single 'I Can't Believe You Love Me'. Gordy decided her name, Tammy Montgomery, looked rather too long on the record label and renamed her Tammi Terrell. The single was a hit reaching #72 on the Billboard Chart and 27 on the R&B Chart. 'Come On and See Me' followed shortly afterwards (#80 in the US Chart and #25 in the R&B Chart).
Not long after she had released her first single she was out on the road with The Motortown Revue, a package tour of Motown Artists and on a tour opening for The Temptations she met David Ruffin and so began a very difficult and sometmes physically abusive relationship. It all came to a crashing end when Ruffin proposed marriage only for Terrell to discover that not only did Ruffin have another girlfriend in Detroit but he also had a wife and three children!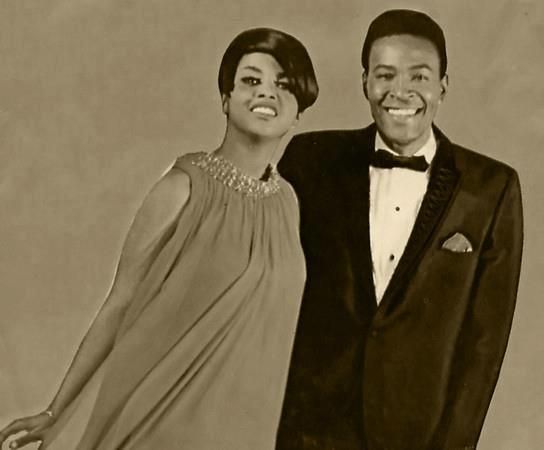 Tammi Terrell and Marvin Gaye from the get go were a success with 'Ain't No Mountain High Enough' (US Chart #19, R&B #3), followed by 'Your Precious Love' (US Chart #5, R&B #2) both songs featured on their Duet album United, released in August 1967.
Prior to the third single release from the album in November, If I Could Build My Whole World Around You, which would hit #10 in the Billboard Chart and #2 on the US R&B Chart, there was an incident involving Tammi that became a major source of concern.
On the night of October 14th 1967 whilst performing with Gaye at Hampton Sydney College near Farmville, Virginia, Tammi fell on stage and was quickly helped off stage by Marvin. I had forgot to mention that the migraines which she had experienced when younger were actually a constant thing now that she was working hard and becoming a star. Whilst she often would complain of pain, she always insisted that she was okay to perform. Shortly after returning from Virgina, doctors diagnosed that she had a malignant tumour on the right side of her brain!
After an operation and recovery she returned to work recording with Marvin,
'Ain't Nothing Like The Real Thing' and 'You're All I Need To Get By' . Both of those songs reached #1 on the US R&B Charts whilst on the Billboard Charts they peaked at #8 and #7. They had recorded enough material for a second Duets album, You're All I Need to be released in in August 1968.
Tammi was optimistic about her recovery but the tumours worsened leaving her in need of more surgeries. By 1969 she had retired from touring on the advice of the doctors and Motown released her one and only solo album, Irresistable (see video above). The material on the album was culled from recordings already made and that had been shelved. She was too sick to do any promotion work.
A third Duets album entitled Easy was released in September 1969 and there's some debate as to whether Tammi does actually sing on the album or whether it was Valerie Simpson (she seems in two minds about it because in one place she says that when Tammi was up to it she came and recorded over vocals that she had done and in other places you are left with the impression that she did all the vocals!).
Marvin Gaye was very critical of Motown when the album was released because he felt they were taking advantage of Tammi's ill health. They assured him that proceeds from the album would go to her family to help with her medical costs. At the time of the album release Tammi was already onto her seventh surgery!
Late 1969 she made her final public appearance at The Apollo Theater where Marvin Gaye was performing. As soon as Marvin Gaye spotted her he went over and they sang 'You're All I Need To Get By' together and received a standing ovation.
By early 1970 Tammi was confined to a wheelchair, her hair had fallen out, she had lost a lot of weight and had to deal with blindness as well. Following an eighth and final operation on 25th January she went into a coma and was pronounced dead from complications due to brain cancer on 16th March 1970, a month shy of her 25th birthday!
The aftermath of her death was that Marvin Gaye was the only person from Motown who was invited to the funeral as Tammi's mother was very critical of the label for not helping with her daughter's illness and even covering up her illness and releasing records without her consent. Gaye as well would return to being critical of the label as they refused to promote the album Easy after being told they would be covering her medical expenses.
Marvin Gaye and Tammi Terrell were not lovers, but close friends who loved each other deeply. They regarded each other as almost like siblings. Marvin had really felt depressed after she was first diagnosed with the Brain Cancer and her death as well hit him hard. Some biographers of Gaye have stated that he never really recovered from her death and that led him to a deeper depression and drug abuse. He withdrew from recording and performing for almost two years in the wake of the passing of his friend.
This is a very sad tale indeed and passing out of this world at such a young age just makes you wonder what she could have achieved had she managed to survive this terrible sickness. The memory of Tammi Terrell does live on though in some of the absolute classic music she made, particularly the material she released with Marvin Gaye, for that one thing we can be truly grateful.
29/04/45 - 16/03/70
Never Forgotten
Let The Day Begin...Let The Day Start!