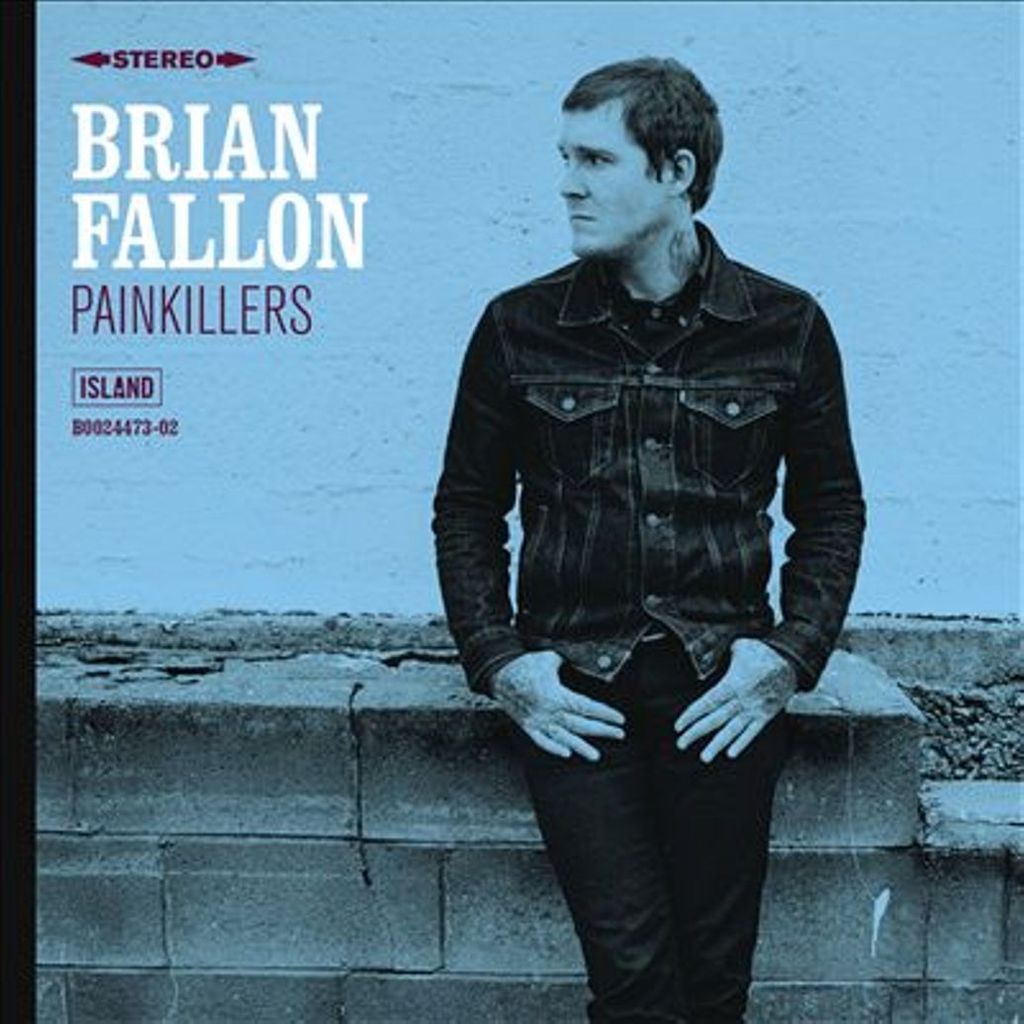 Painkillers - Brian Fallon
Released 11th March 2016
Like many I was slightly disappointed with the last album by The Gaslight Anthem (Get Hurt), they seemed to be on some kind of spiral with every album getting poorer. I don't know why that was but maybe they had needed a break from the old routine or record, tour, record, tour..
Brian Fallon had actually begun writing some of the songs that appear on his debut solo album Painkillers prior to the recording of Get Hurt but put them to one side to focus on The Gaslight Anthem. Apparently he thought the songs would not fit with the direction that GA were going. It's a shame because some of these do actually sound that they would fit with GA and they are certainly a lot better than what ended up on the Get Hurt album.
Following the public announcement of a hiatus for The Gaslight Anthem in July last year Fallon entered the studio in Nashville and began laying tracks down for his his solo record.
Reviews for the album thus far have seemed quite favourable and I'm looking forward to hearing the whole album in its context rather than the plucking out a track here and there. Five of the twelve tracks have been released thus far with the title track being the latest just a couple of days ago.
I do wish they would stop comparing him to Springsteen though!
A Wonderful Life
Painkillers
Other Tracks from Painkillers